Are you thinking about becoming a dump truck driver? Whether you want to start a new career as a trucker, to add useful skills for your job in construction, or you have many years behind the wheel of a tractor-trailer rig, take a moment to consider this option.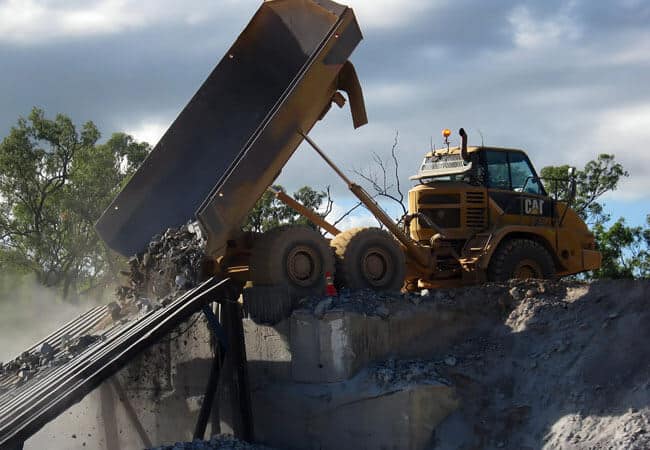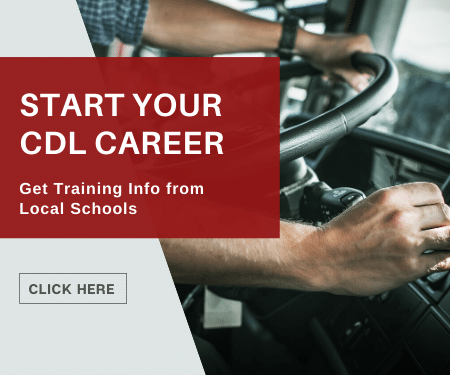 Dump truck driving is a trucking job that offers something to veteran drivers who want to stay closer to home. It can also be an opportunity for rookies looking to break into the industry and gain experience on the road. It is an alternative to the long trips away from home that over-the-road (OTR) truckers often have to endure.
If you want to become a dump truck driver, you must either be or plan to become a trucker with the commercial driver's license (CDL) appropriate to the vehicles you will drive.
Dump Truck Driving – Specialized Truck Driving Job
As a dump truck driver, you spend your workday:
Picking up bulk loads at one location,

Hauling loads to other sites, and

Tipping or dumping out the contents of the truck bed.
Typical cargoes include soil, sand, construction rubble, minerals, coal, grain, or any other bulk material that companies and customers wish to have extracted, removed, or delivered.
Dump trucks are specialized vehicles built on truck chassis of every description. At the extreme upper end, there are dump trucks the size of houses that work at mineral extraction sites, such as coal mines and rock quarries.
The configurations of dump trucks vary by the hauling tonnage, number of axles, and trailer combinations. These arrangements include standard dump trucks on straight truck chassis, tractor-trailer rigs, or any other street-legal combination of trucks and trailers.
The obvious feature is a cargo bed that can be tilted electrically or hydraulically to off-load its contents. Like other heavy trucks, dumpers usually have manual transmissions, with anything from 8 to 25-gears, so you do have to master some driving skills to operate them.
Why Become a Dump Truck Driver? 
A dump truck driving job can give the best of trucking and construction equipment careers. While, in some situations, it might seem like a repetitive job, but it still has many of the appealing aspects of trucking.
As with any trucking job, you are out on the road, every day is different, you do not have to share the cab of your truck with coworkers, and you don't have a supervisor standing over you. However, there are other benefits for dump truck drivers too, including the way you get paid and how often you see your family.
Similar to tow truckers, drivers of dump trucks get to go home at the end of their shift. This is appealing compared to OTR truckers who are on the road for weeks at a time.
Summary of dump truck driver benefits and advantages:
Local work, Monday to Friday

Regular hours and hourly pay

Potential for advancement to higher earnings
Dump Truck Driver Salary
Dump truck driving is an alternative to OTR trucking jobs. The salary potential is perhaps slightly lower than OTR trucking jobs. The difference is in the details and how drivers get paid.
The usual method of payment for dump truck drivers is hourly or sometimes by the load, rather than by the mile, the way other truckers get compensated.
According to BLS.gov, dump truck drivers are categorized in the Heavy and Tractor-trailer group. The median annual pay:
$48,310 per year or $23.23 per hour (2021)
If there is any construction or resource extraction activity in your community you will be able to work locally, Monday to Friday 9-5. As you gain experience, you can earn more per hour. If you join a union, you can make more still. Teamster members can receive as much as twice the average, according to the Glassdoor.com jobs website.
Dump truck driver earnings comparison:
| | Avg. Hourly Rate | Avg. Salary (2080 hours) |
| --- | --- | --- |
| Truck Driver | $39.63 | $82,439 |
| Dump Truck Driver | $24.52 | $51,000 |
| Construction Worker | $18.32 | $38,104 |
| Tow Truck Driver | $18.51 | $38,500 |
| Source: Indeed.com | | |
How to Become a
Professional
Dump Truck Driver?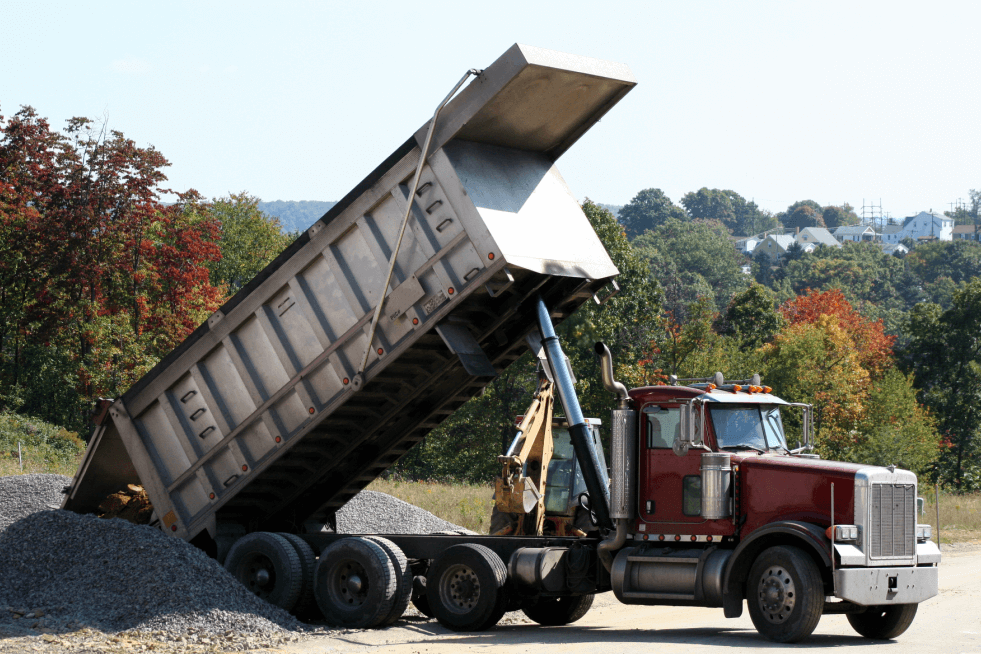 Dump Truck Driver Qualifications
The law treats dump trucks as any other heavyweight commercial vehicle. State motor vehicle regulators, public safety departments, and Federal agencies take a keen interest in any vehicles that move heavy loads on the roads and highways of the nation. Check with your department of motor vehicles (DMV) for the particular rules in your state.
Depending on the dump truck you drive, you need at least a Class-B CDL and any relevant endorsements. If you're an experienced trucker with a Class-A license and the appropriate endorsements, you are well qualified to drive a dump truck. To earn your license from scratch, you must pass a medical examination, drug test, and have a clean driving record. You can obtain a printout of your driving history from your local DMV office.
Class A
You can drive almost any vehicle including:
Eighteen-wheeler tractor-trailer units

Any truck and trailer combination, such as doubles, triples or any trailer of more than 10,000 lbs.
Class B
Straight trucks such as ten or twelve-wheelers

Straight trucks of 26,000 lbs. or more combined with a trailer of not more than 10,000 lbs.
Endorsements
Endorsements are additional written knowledge tests for specific technical knowledge and competence that you take as part of the written examination. These include the following endorsements that relate to dump trucks.
Combination vehicles

Air brakes

Tanker vehicles

Hazardous materials

Double and triple trailers
Additional Testing Requirements
As part of the written testing process, you will have to retest for any and all licenses endorsements that you already have, in addition to the new license and endorsements you are seeking. You will have to pass all of them to advance to the skills and road tests.
As part of the testing process, you have to provide the vehicle in which you will take the skills and road tests. When you pass your tests and earn your license, it may have restrictions due to the limitations of the vehicle you bring to the test.
Take the driving test in the largest vehicle you can, and with the fewest limitations possible. It will give you more options when it is time to advance your career. For example, if you pass the driving test in a truck with an automatic transmission, the DMV will restrict your license to vehicles with automatic transmissions.
Career Outlook for Dump Truck Drivers
Dump truck drivers depend on industries like construction, quarrying, and bulk materials hauling. The demand depends heavily on the state of these economic sectors.
So let's look at some statistics. According to BLS, which categorizes dump truck drivers in the Heavy & Tractor-trailer Truck Drivers, employment is projected to increase 4% from 2021 to 2031. And because dump truck driving relies on the construction industry, we decided to include data on construction laborers and helpers, which is projected to grow also by 4% from 2021 to 2031.
However, possessing a CDL frees you from being dependent on the construction and materials industries.Truckers are in short supply so there will be demand for them for the foreseeable future.
If you want to make progress into heavy machinery construction jobs, having a CDL will give you an advantage. For example, an employer might favor hiring a backhoe operator who can drive a dump truck and pull the backhoe on a flatbed trailer. Additionally, in some states, all heavy equipment operators must have CDLs by law.
As long as you have a CDL, a valid medical certificate, and you are in good standing with your state DMV, you will be able to find work as a trucker. Driving a dump truck for an employer can lead to other opportunities in construction, management, training, and business ownership.
Becoming a Dump Truck Owner Operator
As an independent owner-driver, you will likely find that you can bill your services by the hour or the load. You will need your own vehicle. All of the business, fuel, and maintenance expenses will come out of your pocket. New and used dump trucks are available through brokers and truck dealership. You can also find used trucks through online sources like eBay Motors.
Your income will be the profit you can take out after you account for all of the costs. Business ownership might be an option if you have the savings or credit to secure a vehicle, as well as the experience and contacts to find enough work consistently. As an employee, you seldom have to worry about all of the extra work that goes into running a business.
Open Doors to More Jobs and Better Career Prospects
The future is bright for dump truck drivers. As an OTL trucker, you can find work right now as a dump truck driver and enjoy local employment and hourly pay. As a construction worker with a CDL, you open doors to better jobs within the industry or out on the open road too.
There are not many other positions in the trucking profession that have the same balance of work and pay. If you have a CDL and drive a dump truck, you can be confident that you will always be able to advance into other trucking jobs when it suits you.
---
Dump Truck Driving Articles
Geoff is a freelance writer with 20+ years of experience driving trucks and buses, dispatching, supervising, and training commercial driving teams. His expertise is writing topics on the transportation and trucking industry, and information technology trends.