There are many factors to consider when determining which are the best trucks of the future. However, some key factors to consider might include: the truck's design, the trucks' AI technology, the truck's features, its performance, and its overall value. With that said, here are some of the best futuristic trucks currently on the market:
Tesla Semi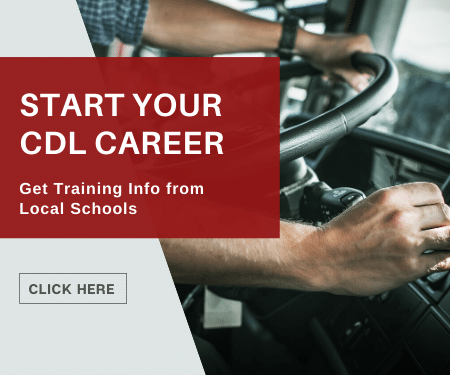 The Tesla Semi is perhaps one of the most anticipated trucks on this list. It boasts an impressive range of up to 500 miles and can go from 0-60 mph in just 20 seconds, with 80K lbs. payload, and 0-60 mph in 5 seconds without the payload. Other impressive features include four independent motors that offer max acceleration and power, and an automatic tire inflation system that can detect and manage tire pressure to enhance fuel efficiency, road safety and driving range. The Tesla Semi truck has low energy cost of less than 2kWh per mile, and it offers $200,000+ in fuel savings.
The Tesla electric truck boasts an enhanced autopilot feature that includes automatic emergency break system, collision warning, automatic lane-keeping assistance, and enhanced traction control to prevent issues like jackknifing.
Additionally, the Semi is outfitted with all-wheel drive, adaptive air suspension, and 360-degree cameras. It's also one of the most unique looking trucks on the market, with its sleek lines and aerodynamic design.
Nikola Two Sleeper Cab Truck
The Nikola Two sleeper is a fuel cell electric truck that boasts an impressive range of up to 900 miles, which is perfect for long hauls.  The Nikola Two is a fuel cell electric vehicle (FCEV), which converts hydrogen into electric power, and is supplemented with a rechargeable battery for additional power. This battery is also used to store extra short-term energy generated in FCEVs equipped with regenerative braking.
Additionally, the Nikola Two Sleeper Cab Truck features a comfortable sleeper cabin that can accommodate up to two people.
Nikola Corporation, producers of the Nikola vehicles and a publicly traded company, however, has been mired in controversy, specifically fraudulent claims about its products. If they are able to make good with their word and are able to manufacture these vehicles, it would change the landscape of the trucking industry.
Volvo VNR Electric Truck
The VNR Electric Truck, a second generation of Volvo Truck's Class 8 battery-powered truck, has better range, more battery selection, and faster battery charging than its original version. The VNR truck has a range of up to 275 miles. It has a maximum horsepower of 455, and a top speed of 68 miles per hour. Additionally the truck's 250 kWh charging capacity provides 80% charge in only 90 minutes for the 6 battery package. The VNR electric truck also has increased energy storage of up to 565 kWh.
The VNR electric truck is available in different configurations:
6×4 tractor
6×2 tractor
4×2 tractor
6×4 straight
4×2 straight
The VNR Electric is currently designed for regional operations with predictable routes. The truck then returns to its hub at the end of the shift to get charged.
The Volvo VNR Electric Truck also comes with standard features such as all-wheel drive, air suspension, and a panoramic sunroof. Additionally, the Volvo VNR Electric Truck features regenerative braking, which helps to extend the range of the truck.
Freightliner eCascadia
The Freightliner eCascadia electric truck will Change the trucking industry by reducing emissions and improving fuel efficiency. The Freightliner eCascadia electric truck is more efficient than traditional diesel trucks and does not produce emissions. This will help to improve air quality and reduce greenhouse gas emissions. Additionally, the Freightliner eCascadia electric truck is quieter than traditional diesel trucks, which will help to reduce noise pollution.
The eCascadia truck also offers the industry-first Active Side Guard Assist (ASGA) by Detroit, that prevents the truck from making right turns into a pedestrian or a cyclist. With ASGA, drivers can count on the latest automated safety technology to keep the wheels rolling safely through any urban environment.
Here's how the side guard assist works:
Electric trucks are coming, and they're going to change the trucking industry. Some electric trucks are already in production, and more are on the way. These vehicles have a lot of advantages over traditional diesel-powered trucks, so it's worth taking a closer look at them.
Which electric truck impressed you the most? Let us know in the comments!
Geoff is a freelance writer with 20+ years of experience driving trucks and buses, dispatching, supervising, and training commercial driving teams. His expertise is writing topics on the transportation and trucking industry, and information technology trends.