If you've been feeling a pinch in your wallets since 2023, you're not alone. The trucking industry has also been feeling the hurt across the board. Assuming no abnormal circumstances exist, inflation is a typical phase in a healthy and growing economy. However, we're still experiencing the effects of COVID-19.
In 2021, the Consumer Price Index (CPI) increased by 5.4% due to the temporary inflation caused by COVID-19. This happened because consumer demand increased, and supply chain disruptions and labor shortages caused bottlenecks. Unfortunately for truck driving jobs, the lack of truck drivers in the industry has been a problem for a long time, and inflation has worsened it. In short, trucking companies need reliable drivers with valid Commercial Driver's Licenses (CDLs) – and they need them now.
Few trucking companies neglect to offer paid training programs. If you're unsure where to start, we've got a comprehensive guide to help you find the best CDL training where the costs are footed by the trucking firm while you earn money.
What is Paid CDL Training?
Paid CDL training allows you to earn a competitive salary while learning from experienced industry professionals in CDL schools or trucking companies. As part of the trucking company-sponsored programs, you'll receive hands-on training from a qualified instructor. After successful completion of the program, you'll have a CDL and be ready to join the trucking industry.
Paid CDL training and company-sponsored training are the same thing in so much as the cost of training is absorbed by the trucking firm and that you're getting a wage while receiving training.
Note: paid CDL training can also be known as: "Train here. Work here." truck driver training; "In-house CDL training" or free truck driver training.
Methods of Paid Training
Most trucking companies use two main methods of paid CDL training to train their driving candidates and fill their driver jobs:
Company-Sponsored training through CDL schools
Training through company instructors
If you receive company-sponsored CDL training, the same company could cover the cost of your CDL training at a certified CDL school. In exchange, you'll need to work for the company after passing your CDL exam and still get paid for training.
With company instructors, there are no costs involved, and you'll still get decent pay with company-sponsored training. In addition, trucking companies provide a competitive salary while you attend CDL classes or train with experienced drivers. Ultimately, you'll be certified to drive with a valid CDL and can work with the company.
How Do I Qualify for Paid Truck Driver Training?
Truckers already know this, but you're under a microscope when you work as a truck driver. In other words, you do need to meet specific standards. Having a CDL license means you're subject to stringent requirements – and for good reason.
But if you meet the criteria, it's a great way to start your career in the trucking industry. The qualifications for CDL training aren't the same across all trucking companies, but here are some general requirements.
| | |
| --- | --- |
| Company Paid CDL Training - General Requirements | |
| Clean and Good Driving Record | You must have a clean driving record and no significant violations, meaning no DUIs or DWIs. |
| Clean Criminal Record | You must have a clean criminal record, with no felonies or serious misdemeanors. |
| Knowledge Requirements | You must understand trucking operations, industry regulations, and safety protocols. Candidates must pass a Knowledge exam and have a Commercial Learner's Permit (CLP). |
| Medical Requirements | You must be medically cleared to drive a commercial vehicle and have valid DOT medical certification. |
| Have All Necessary Identification | You must have the proper identification, such as a valid state driver's license and social security card. |
| Be of Age | You must be at least 21 to drive the Interstate and have a solid work history. |
There are many other qualifications for paid CDL training work that drivers must meet before they can drive, but they are subject to state and local laws.
How is Paid CDL Training Structured?
To become a truck driver, a company may sponsor your training at a certified truck driving school. Here's how it works: The training typically lasts 3-7 weeks and covers classroom-based learning and hands-on driving experience. Once completed, you start working for the sponsor company, usually with a commitment of about one year.
Some companies offer paid training, which usually requires the same commitment as other company-sponsored programs. However, some companies may take a deduction from your paychecks later as reimbursement.
Why Should I Choose Paid CDL Training?
It seems wrong and backward to pay a small fortune to get a commercial driver's license just for the potential to get a trucking job. In reality, this is what many people face when deciding to begin a new position in trucking. CDL training schools can last for months, and most people can't afford to take an extended break from work and family.
That's why companies that offer paid truck driver training can be a great option, as it allows you to earn a paycheck while learning the skills needed to become a truck driver. Furthermore, with paid CDL training, you get other incentives like:
Get a CDL Career Faster
With paid CDL training, you can start your career much faster than any other program. It's a highly efficient way to get into the trucking industry, and you can start driving in just a month or so, depending on the company you choose.
Great Job Security
Paid CDL training programs usually come with job security. Companies want the full return on their investment and often require you to stay with them for 6-24 months. If this sounds like an opportunity, then you'll enjoy having a job waiting for you once you've earned your CDL.
The Truth Behind Free CDL Training
If you're considering a career as a CDL driver, you've probably stumbled on offers for free truck driving schools. While this may sound like an irresistible deal, you need to understand the nuances behind these programs.
Typically, "free" training is offered by trucking companies that agree to cover your training costs in return for a commitment to work for them. However, these programs often prioritize getting you on the road quickly, potentially at the expense of comprehensive, quality training.
Paid CDL training offers a well-rounded education with classroom and hands-on training to fully prepare you for the job. Ultimately, while "free" training might seem cost-effective initially, investing your time in a paid CDL training program can offer a more solid grounding for your future career.
Pros and Cons of Paid CDL Training
Of course, no comprehensive guide on paid CDL training is complete without an assessment of the pros and cons of paid CDL training. Let's take a look:
Pros:
You'll be a Professional Truck Driver Faster – With paid CDL training, you can start your career in trucking in as little as 3-4 weeks.
Less Expensive Than Private Truck Driving School – Paid CDL training saves you money in the long run by covering tuition costs upfront. Companies may also partially cover the training expenses.
Job Guaranteed After Successful – Completing paid CDL training programs usually guarantees job placement.
You'll Learn the Company Policies – With paid CDL training, you'll also learn the policies and procedures of the company and can prepare yourself for a long-term career.
More Training Options – Companies usually have multiple training options, allowing you to customize your education and best meet your needs.
Cons:
Lower Pay – Companies may pay less initially than going to private truck driving schools. So, be prepared to have a smaller paycheck for the first six months to a year.
Lengthy Commitment – Paid CDL training programs usually require a commitment of 6-24 months or more to the company.
You May Have a Restricted License – While automatic trucks are more common than they used to be,

90% of Peterbilt trucks

are produced with automatic transmissions, but there's a downside to this trend. Some companies require manual transmission skills for specific tasks, so getting an automatic license may limit job opportunities. If you take your Skills Test on an automatic, you'll get a

restriction code on your CDL

labeled "E" for no manual transmissions.
What's paid CDL training worth to you? With this knowledge, most people find the right option for them and what type of program best meets their needs. Let's get to the part you've been waiting for – the Top 5 Paid CDL Training Programs.
The Top 5 Paid CDL Training Programs
Paid CDL training can be excellent for those looking to jump-start their truck driving career. To help you choose the best company to train with, we've compiled a list of the Top 5 Paid CDL Training Programs:
YRC Freight Trucking – Best Combined OTR/Classroom Training
If you want to become a driver for YELLOW, consider joining their CDL Driving Academies. These academies are a part of YELLOW's effort to combat the national truck driver shortage and are certified by the Professional Truck Driver Institute. You're still eligible to apply even if you have no prior professional driving experience.
Getting Started/Requirements
At YELLOW CDL Driving Academies, they have experienced instructors with a million miles or more of safe driving experience who will teach you the skills to become a safe driver. Their instructors actively engage all students in the classroom, practice yard, and on the road. Join YELLOW and attend one of the Best in Class Truck Driving Academy programs.
Once you meet the following requirements, you will be eligible to register for their CDL Driving Academy. The next steps are required to obtain a Class A CDL Permit:
The student must pay for the DOT Physical and TSA background/fingerprint check for hazardous material endorsement.
The company will pay for the DOT drug test and the Motor Vehicle Report.
The Training
The CDL training program involves learning in the classroom and driving with an experienced instructor to prepare for State Class A CDL Skills and Road Testing. The training takes place for four weeks, five days a week, 8 hours a day. The company will pay for travel and accommodation if you live more than an hour from a training facility.
While you're training, you will receive an hourly wage. Once you complete the program, you can take the Class A CDL test with Hazmat, Tanker, and Doubles/Triples endorsements. After finishing the four-week CDL training work at Driving Academy and getting your CDL and endorsements, it's best to undergo at least four weeks of on-the-job training at your home terminal.
To start the process with YRC, you'll need to apply for a position online and have your current driver's license available, with ten years of employment history and your driving record.
Roehl Transport Inc. – Best for Long Haul Trucking
Roehl Transport, Inc. launched Your CDL Program to address the growing demand for truck drivers to move their customers' freight. With the retirement of many Baby Boomers, the need for truck drivers has increased and is expected to stay high for the next decade, making truck driving a stable career option. The "company-sponsored CDL Training Program" is a job that offers CDL training and provides opportunities to enhance your professional and personal life. Once you enroll in the program, you become a full-time employee.
Getting Started/Requirements
To qualify for Roehl's CDL training program, you must decide if trucking is for you and meet the following requirements:
Can you read and write English fluently?
Have you gotten a CLP yet?
Have you possessed a United States or Canada driver's license for at least two years?
Can you work away from home for extended periods?
The Training
As we've mentioned, not every trucking company does things the same way, but Roehl's mantra is to ensure that each candidate knows what to expect from their training program.
Phase One – Roehl's three-week CDL training program pays $616 per week and provides hands-on experience with the same trucks and trailers you'll be operating. The training covers basic controls, vehicle inspections, turning, docking, and hazard prevention.
Phase Two – During your on-the-job training, you will accompany a Certified Driver Trainer and handle real freight. As usual, you will spend nights at truck stops during regular work. Your trainer will provide constructive feedback during the process. You'll also earn $112 a day while with the trainer.
Phase Three – You'll earn money based on mileage rate after getting a truck. A training manager will help you improve. Your weekly pay depends on miles driven and arrives the following week. You can earn over $70,000.
To start the process with Roehl, you must apply on their website and have your CLP available, with ten years of employment history and driving record.
U.S. Xpress – Best Dedicated Routes
U.S. Xpress, the third largest private trucking company in the United States, was founded in 1968 by Max Fuller and Patrick Quinn. The company has a fleet of 8,000 trucks and 22,000 trailers and provides services throughout North America. It caters to dedicated drivers, team drivers, OTRs, military personnel, and lease and owner-operators. For anyone to be eligible for their program, they must have a CLP for CDL-A.
The Training
U.S. Xpress is a company-sponsored program to train newly-minted drivers who received their CDLs through a training school. Why are they on this list, you ask? They have paid orientation for new hires, while many trucking companies opt for unpaid orientation time. They also offer the GI Bill to veterans interested in learning how to become a truck driver and another potential route.
Since U.S. Xpress is geared toward CDL-A student drivers, they have a much shorter duration for their paid CDL training. Inexperienced drivers will receive only three paid training days, which is much lower than the industry standard. The three-day program will cover safe driving practices, vehicle operation, and working for a trucking company.
Experienced drivers who need a refresher will get two days' worth of training. The program will cover all the basics, teach drivers about U.S. Xpress' policies and procedures, and allow them to brush up on their skills and knowledge. Through the companies' tuition reimbursement program, they offer $200 a month or up to $7,000 to pay for CDL school.
To start the process, applicants should apply on U.S. Xpress's website.
Schneider – Best OTR Training w/Pay and Benefits
Schneider values excellence, safety, integrity, and respect. They offer company-paid CDL training programs to help new and returning drivers start their careers. Let's review their options so you can begin your driving journey.
Getting Started/Requirements
To qualify for Schneider's company-sponsored training program, you should meet the following requirements:
Must be at least 21 years of age.
Have a valid CLP.
Live where a CDL Apprenticeship Training (CAT) is available.
The Training
Schneider offers a paid CDL apprenticeship program that lasts five to six weeks and takes place at one of their facilities. The CAT program provides students with the necessary knowledge and skills to become a driver for Schneider.
The CAT program includes:
Paid transportation to a Schneider facility for paid training.
Compensation for the time spent in training.
Behind-the-wheel driving experience and classroom instruction.
Schneider-funded lodging and meals.
This program offers help in finding a truck driving school where you can train for a CDL. Schneider covers the tuition costs and provides lodging if needed. Once you complete truck driving school, Schneider will have a truck driving job waiting for you. Eligible Schneider employees will receive $200 monthly disbursements for up to $7,000.
To get the process started, you should apply for pre-hire on Schneider's website and have your CLP in hand.
KLLM Transport Services – Best Starter Company for New Drivers
KLLM offers a 22-day CDL-A course (18 days for CLP holders) with classroom and on-the-road training. You'll use the same equipment that KLLM employees use as professional drivers. KLLM has three training locations and provides training for entry-level students and permit holders from Mississippi, Louisiana, Georgia, Illinois, Indiana, Ohio, and Texas. Additionally, they offer refresher courses to students across the country.
The Training
While the training differs whether you're brand new or need a refresher course, here's what you can expect from the training program:
Phase One – Their program helps you obtain your Class-A permit by providing sessions in their tractor-simulator, refrigerated trailer, and computer labs. KLLM instructors will support you while preparing for and passing your permit test.
Phase Two – You'll get 12 days of driving experience on the KLLM truck driving range and on-the-road training to become a professional truck driver. Refresher candidates get a 9-day course and then 240 training hours before the upgrade test.
Phase Three – Once you graduate from the 22-day KLLM Driving Academy Class-A CDL course and obtain your Class-A CDL, you will undergo a 240-hour training period with a KLLM-certified trainer. You will receive weekly pay while out on the truck with your trainer during this period.
You must pass an upgrade test once you complete the 240 hours of training with a certified KLLM trainer. If you pass the test, you can apply to work as a professional truck driver with KLLM. Qualified drivers also can get a $250 incentive bonus and fully-covered tuition after driving with KLLM for a year.
To train with KLLM, visit their FAQ page or apply for the program on their website.
How to Choose the Best Trucking Companies for Paid CDL Training?
When looking for the best trucking companies for paid CDL training, look at the quality of the training program itself – does it offer a good balance of classroom learning and hands-on driving experience? Does it cover all the necessary areas, like safety regulations, vehicle maintenance, and driving techniques? When choosing a company for CDL paid training, consider the sponsorship terms and penalties for leaving early.
Research their reputation for treating drivers well and talk to current or former drivers about their experiences. You can find the right path to becoming a more successful truck driver with careful research.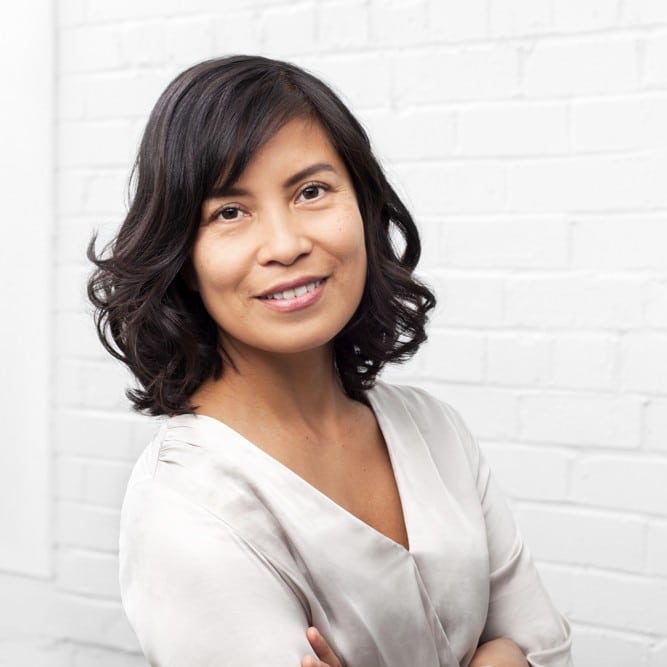 Marina was in corporate communications for over 15 years before becoming a freelance writer for TruckersTraining.com. She's been writing about transportation, and the supply chain and trucking industry for over five years. Her father was in the trucking and logging business which exposed her to the industry. Her passions include travel, nature and entrepreneurship.