Truck drivers are the backbone of the transportation industry. Truckers are essential workers as they are responsible for delivering goods and products all across the country. With long hours on the road, unpredictable schedules, and changing regulations, it's no surprise that there is a truck driver shortage.
However, despite these challenges, there are many passionate individuals who choose to pursue a career in truck driving. In fact, according to American Trucking Associations, there was an increase of 1.5% in the number of truck drivers employed from 2021 to 2022.
Moreover, the federal government's Trucking Action Plan, and recent $48 million grant will help to improve CDL processes and increase truck driver workforce.
But what exactly do truck drivers want from their jobs? What can trucking employers do to retain truck drivers on their payroll?
Better Truck Driver Pay
Salary may not be the end all and be all for truck drivers, however pay is key in overall job attitudes.
According to Tenstreet, sufficient pay is the top factor in retaining truck drivers for both men and women. And an ATRI report cites salary as one of the main factors in job satisfaction.
In trucking, where the job requires driving for long hours, extended periods away from home, and significant responsibilities, adequate compensation is crucial.
Moreover, truck drivers should be adequately compensated for their time, whether they are driving or not. Most drivers are paid per mile or per load, which means they earn the same amount despite delays or wait times at ports or warehouses. According to an FMCSA report, drivers lose $1.1 billion to $1.3 billion in wages due to detention time.
A competitive salary and pay for time on the job are not just a reflection of the work done; it's also a reflection of the company's appreciation for its drivers. And the Trucking Action Plan, in which its aim is to increase truck drivers on the road, as well as improve job quality, is a step in the right direction.
Better Communication from Management
In the Annual Driver Trends report report by Workhound, in which 32,600 drivers were surveyed, 62.89% of the comments regarding communication were negative.
The driver comments revealed communication issues such as lack of information, persistent miscommunication, and poor treatment from office personnel.
Also, a significant number of feedback involved confusion or misunderstanding around pay structure, pay periods, and some even proved false expectations were set by recruiters.
As mentioned in the previous section, pay is important to truck drivers, however clear communication around the pay process, as well as all aspects of the job is key to driver retention.
Respect and Recognition
Truck driving is a physically and mentally demanding job, however truck drivers are often overlooked and underappreciated.
A CCJ survey reports that driver appreciation is third on the list of reasons respondents would consider switching jobs.
A TruckersReport.com analysis showed issues such as truck drivers being forced to drive more than allowed number of hours, lack of respect received from personnel, and a lack of care for drivers' work environment and personal lives.
Employers can combat this by fostering a culture of respect and recognition for their drivers. Simple gestures like acknowledging hard work, creating a better team environment, implementing driver appreciation programs, and providing opportunities for career growth and development can go a long way in boosting morale and motivation.
Work-Life Balance
Truck drivers spend a significant portion of their time away from home, often for weeks or even months at a time. This can take a toll on their personal lives and relationships, leading to burnout and dissatisfaction with the job.
In the same study by TruckersReport.com, home time was ranked highest at 17.7% in job satisfaction among drivers, which trumped pay at 15.5%.
And according to the Work-Life Conflict Among U.S. Long-Haul Truck Drivers report published on the NIH site, long-haul truck driving (LHTD) is among the least healthy and most unsafe professions in the U.S. The report concludes that a sufficient work-life balance, which is generally nonexistent in the LHTD occupation, is crucial to enhancing health and quality of life among drivers.
Employers can show empathy towards their drivers by implementing policies that promote work-life balance. However, potential solutions go beyond this. There's an opportunity for policymakers to address how to better protect and promote the health and wellness of truck drivers in general.
Safety Climate
Safety is a top priority in the trucking industry, and it should be for employers as well. Truck drivers put their lives on the line every day while on the road, making it essential for companies to prioritize safety measures and provide adequate support.
In a Penn State University Press study, in which 553 truck drivers were surveyed, safety was strongly and positively correlated with overall job sentiment. According to the TruckersReport study, good equipment was ranked second highest at 17.1% in overall job satisfaction.
Potential ways to address safety concerns are implementing regular vehicle maintenance, proper training and equipment, and implementing strict protocols for driver safety. Employers should also have a system in place to support drivers in the event of emergencies or accidents. By prioritizing safety and providing necessary support, companies can show their commitment to the well-being of their employees.
Conclusion
Below is a table we put together of the top 14 trucking companies by revenue, which we then sorted it from best to last in terms of employee satisfaction out of 5 using data from Indeed.com. Browsing through past and present employee comments about their jobs, most reference one or a few of the job satisfaction factors above.
| Trucking Company | Employee Reviews (out of 5) (Source: Indeed) | Avg. Truck Driver Salary (Source: Glassdoor) |
| --- | --- | --- |
| Fedex | 3.8 | $71,949.00 |
| Landstar | 3.8 | $62,945.00 |
| UPS | 3.7 | $72,218.00 |
| Prime Inc. | 3.7 | $66,711.00 |
| Schneider National | 3.6 | $71,883.00 |
| Old Dominion Freight | 3.6 | $65,868.00 |
| ArcBest | 3.5 | $66,882.00 |
| J.B. Hunt | 3.3 | $64,691.00 |
| Estes Express Lines | 3.3 | $66,905.00 |
| Saia Motor Freight Line | 3.2 | $66,611.00 |
| Knight-Swift | 3.2 | $60,054.00 |
| Werner Enterprises | 3.2 | $61,795.00 |
| XPO Logistics | 3.1 | $67,596.00 |
| R + L Carriers | 3.1 | $64,061.00 |
Truck driving is a demanding yet rewarding career that requires respect, recognition, and support from employers. By addressing the needs and wants of truck drivers, companies can not only attract but also retain valuable drivers. In addition to competitive pay and benefits, offering a better work-life balance, clear communication, respect and recognition, and prioritizing safety and support are crucial factors in retaining truck drivers for the long haul.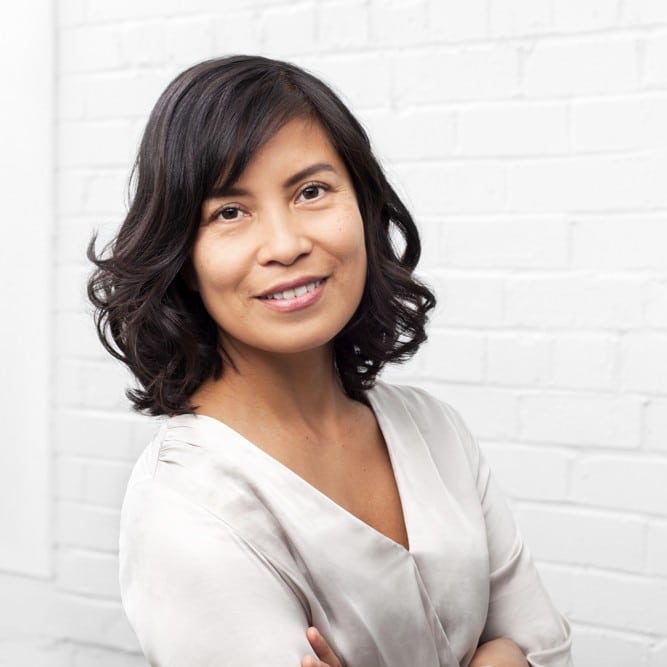 Marina was in corporate communications for over 15 years before becoming a freelance writer for TruckersTraining.com. She's been writing about transportation, and the supply chain and trucking industry for over five years. Her father was in the trucking and logging business which exposed her to the industry. Her passions include travel, nature and entrepreneurship.