So you made some mistakes in the past and now have a felony conviction. Despite having a felony, there are still career opportunities for you, like becoming a commercial truck driver. Going to CDL training, getting your CDL license and finding a trucking job can be the second chance you need.
The trucking industry is facing a massive shortage of drivers, so many companies have cast a wider net and are open to hiring felons. As long as your conviction was non-violent, did not involve a vehicle in the crime, and you served your time, you have a decent shot at getting your CDL license and landing a driving job. The key is finding a trucking school that accepts felons and will help you through the process of getting the proper clearances.
If you're ready to turn your life around, a career as a truck driver could be your ticket to a steady paycheck and a fresh start. You'll get to travel the country, work independently, and provide an essential service that's always in high demand. While the road ahead may not be easy, getting your CDL and becoming a felon-friendly truck driver can lead to a rewarding new career path.
Can a Felon Get a CDL?
Generally speaking, having a felony on your record does not automatically disqualify you from getting your CDL. However, it may make the process more difficult and will ultimately depend on the severity of the offense, how many convictions you have, and how much time has passed since the conviction.
Some states have specific restrictions or guidelines for individuals with felony convictions applying for a CDL. For instance, some states require that at least five years have passed since the completion of your sentence before you can apply for a CDL.
Additionally, certain types of felony convictions, such as those involving drug or alcohol offenses, may result in a permanent disqualification from obtaining your CDL.
What Felonies Disqualify You From Getting a CDL?
You will not be able to get your CDL if you have committed any of the following felonies:
Use of a vehicle for the commission of a crime
First or second-degree manslaughter with a motor car
Misconduct in a motor vehicle
Accidentally causing a death through reckless/negligent vehicle operation
Operation of a motor vehicle when the BAC is .08% and higher
Smuggling
Extortion
Arson
Bribery
Treason
Assault with murder in mind
You can check with your state or local DMV to see if there are any additional restrictions and laws regarding felonies in driving commercial vehicles. In some states like California, applicants are only required to disclose arrests that resulted in a conviction. Some states prohibit employers from refusing to hire convicted felons unless it would be dangerous for the public.
CDL Training for Felons
Look for CDL schools that specifically advertise training for those with criminal records. Call them up and ask about their policy on felons before applying. Be upfront about your charges and see if they're open to giving you a chance. Some may require additional steps like background checks, but don't get discouraged.
Once enrolled, work hard and stay out of trouble. Follow all rules to a T and build a solid record of good behavior and attendance. Develop good relationships with your instructors and ask for letters of recommendation.
With the right training and by demonstrating your determination, you'll get your CDL and be on the road to a new career. Stay patient and persistent. There are companies out there willing to hire felons.
Trucking Schools that Accepts Felons
Below are some felony-friendly trucking schools in the United States:
Lincoln Land Community College
Advanced Career Institute
US Truck Driver Training School
Academy of Truck Driving
Advanced Truck Driving School
How Can a Felon Pay for CDL Training?
As a felon, paying for CDL training may seem challenging, but there are options if you look.
Check with local workforce agencies, as many offer grants for felons to attend vocational programs like trucking school. Some trucking companies also offer their own scholarships for felons who commit to working for them after getting their CDL.
Felons are still eligible for federal student aid to pay for CDL school. Fill out the Free Application for Federal Student Aid or FAFSA to determine how much you qualify for in federal grants, loans, and work-study programs. Many private lenders also offer student loans and financing for felons to fund their education.
Many trucking schools offer flexible payment plans that allow you to pay for your CDL training over time with no interest fees. Ask if they offer reduced or deferred tuition for felons, or if they work with any third-party lenders that do.
1. Company Paid CDL Training for Felons
Some large trucking companies like C.R. England, Prime Inc., and Stevens Transport offer company-sponsored CDL training for new drivers. Smaller trucking firms may also offer paid CDL training and hiring programs for felons.
Do some research on trucking companies in your area to find opportunities. With the shortage of truck drivers, many companies are willing to hire felons, especially those who have turned their lives around. A little legwork can go a long way in finding a company willing to give you a second chance.
2. CDL Grants for Felons
As an ex-offender, federal assistance programs can help you pay for CDL training. The Workforce Innovation and Opportunity Act (WIOA) funds training programs for in-demand jobs. CDL training may qualify, depending on your state. WIOA considers individuals with barriers to employment, including criminal records. Grants do not need to be repaid. You apply through your local Workforce Development Board.
Do not assume a criminal record bars you from federal aid. Check with training providers and programs in your area to determine eligibility. Be prepared to provide details on the nature of your offense and evidence of rehabilitation. With determination, you can overcome your record and gain access to funding to start a successful trucking career.
What are the Eligibility Requirements for CDL Grants for Felons?
The eligibility requirements for CDL grants for felons can vary depending on which program you are applying for. In general, the applicant must be a felon, have financial need, and satisfy any other criteria set forth by the grant program. Participants may be required to complete background checks, train, or keep a minimum grade average while completing CDL training.
Some grants may require a letter of recommendation from a parole or corrections officer, or potential employer. The key is showing you are committed to turning your life around and gaining stable employment.
Truck Driving Grants or Financial Assistance to Consider if You're an Ex-Convict
Re-Entry Employment Grant
There are re-entry employment grants for felons to help cover the costs of job training programs, including CDL training. These grants typically do not need to be repaid and can cover expenses like tuition for a truck driving school and required textbooks or materials.
Check with workforce agencies in your state to see if they offer re-entry grants for felons. They may have certain eligibility criteria, such as requiring you to be employed for a certain period after completing the training. Some private organizations also offer re-entry grants and scholarships for felons transitioning back into the workforce.
These re-entry grants can be a huge help in overcoming the financial barriers to finding stable employment after incarceration. For felons interested in a career as a commercial truck driver, re-entry grants may make all the difference in being able to afford the necessary CDL training and licensing.
WIOA Grant
The Workforce Innovation and Opportunity Act (WIOA) provides federal grant funding for job training programs, including CDL training for individuals with a criminal record.
The WIOA grant program funds training for high-demand jobs and careers. CDL training meets this criterion in many areas. Check with your local WIOA grant administrator to determine if CDL training is eligible for funding in your region. If it qualifies, WIOA may cover the costs for tuition, books, and supplies. They can also help pay for housing and transportation.
To be eligible for WIOA grant funding as a felon, you must meet certain requirements like having a clean record for a specific time period. WIOA wants to see that you are committed to turning your life around. If approved, WIOA may fund your entire CDL training program. This opportunity can be life-changing, allowing you to gain valuable skills and experience to start a successful trucking career.
VA Grant
The VA offers grants for eligible veterans to help cover the costs of CDL training and testing. As a felon, you'll want to check if you qualify for the VA's Veteran Readiness and Employment (VR&E) program, which provides grants for vocational training, education, and job placement assistance.
To be eligible for a VA grant, you must have a service-connected disability rating of at least 20% from the VA. The grant amount will depend on the actual costs of your CDL training program and testing fees. It can cover tuition, books, tools, and licensing or certification costs. The VA aims to pay the full amount but may require you to pay for a portion of the costs. You'll need to provide information on the training program you want to enroll in, including details on the curriculum, costs, and credentials or licenses it will prepare you for. The VA will evaluate if the program aligns with your rehabilitation plan before approving funding.
While a felony conviction may make finding work as a commercial driver more difficult, VA grants can help felons gain valuable skills and experience to open up more job opportunities. With the right training and dedication, you can overcome obstacles and get your CDL license.
Pell Grant
Applying for a Pell Grant is one of the best ways felons can fund their CDL training. The Pell Grant is a federal grant program that does not need to be repaid. It is designed to help those with financial need pay for undergraduate education. CDL training programs qualify for Pell Grant funding.
To apply for a Pell Grant, you need to fill out the Free Application for Federal Student Aid or FAFSA form. On the form, you must disclose if you have a felony conviction. This does not automatically disqualify you from receiving aid. The school will review your application and eligibility for funding will depend on the nature of the offense and how long ago it occurred.
If awarded, the Pell Grant amount depends on your financial need, costs to attend school and enrollment status. For CDL training, the grant may cover a significant portion of tuition and fees. The grant can be used at any accredited truck driving school or training program in the U.S. that participates in the Federal Student Aid program.
The Pell Grant provides an opportunity for felons and ex-offenders to fund their CDL education. While a felony conviction can present barriers, the Pell Grant is focused on your pursuit of higher education and career goals now and in the future. With the skills and certification gained, you'll be on the road to a stable, rewarding career as a professional truck driver.
Federal Pell Grants provide need-based grants for post-secondary education that do not need to be repaid. Amounts vary but can cover a significant portion of training costs.
3. Federal Student Loan
Federal student loans are offered by the government to help those who want to go back to school. As a felon, you may still be eligible for federal student aid to pay for CDL training. Note that not all CDL training programs qualify for federal student loans.
To apply for federal student aid, you'll need to fill out the Free Application for Federal Student Aid or FAFSA form. On the form, you'll have to disclose if you have a criminal record. Having a record does not necessarily disqualify you from aid, but it may limit your options.
Make sure to submit the FAFSA and check with schools about their aid policies for applicants with felony convictions.
Can a Felon Become a Truck Driver?
Yes, felons can become truck drivers. Many trucking companies will hire felons, especially for long-haul trucking jobs. However, the process may take longer and require additional steps.
Companies will run extensive background checks on all applicants. Felons should be upfront about their criminal history to avoid issues later on. Some companies may require letters of recommendation from parole officers or case workers.
Some trucking companies offer re-entry programs for felons that provide CDL training along with life skills and job placement assistance. These programs help felons develop a stable work history and secure long-term employment.
While the path to becoming a truck driver may be more difficult for felons, with determination it is possible. For many, truck driving offers a real chance at rebuilding their lives and successful reentry into society.
How to Find a Truck Driving Job as a Felon?
The process of finding a truck driving job as a felon will take diligence and persistence.
Apply to as many trucking companies as possible, since some may be more open to hiring felons. Focus on smaller companies, as they may be more willing to give you a chance. Be upfront in your applications about your criminal history.
Cast a wide net by searching on sites like Indeed, Monster, and Craigslist for "felon-friendly trucking companies" as well as general CDL job listings. Some companies openly hire felons, so search for those by name. Apply to every suitable opening to increase your odds.
With the trucker shortage, many companies are becoming more open to hiring felons, especially those with non-violent offenses. Don't get discouraged—while it may take more effort, finding a trucking job as a felon is possible if you are determined and keep applying.
Trucking Companies That Hire Felons
Trucking companies that hire felons often have programs specifically for those with criminal records. Some top companies that hire felons include:
1. Swift Transportation
Swift has a rehabilitation program that gives felons a second chance. They look at the nature of the offense and how long it's been since release. Swift focuses on safe and legal driving after hiring.
2. C.R. England
C.R. England evaluates each applicant individually. They consider the offense, time since release, and rehabilitation efforts. Successful completion of a training program may be required. C.R. England aims to give eligible felons an opportunity to restart their lives.
3. Prime Inc.
Prime Inc. has hired felons, on a case-by-case basis. They evaluate rehabilitation, work history, and time since release. Knight wants to see a commitment to safe and responsible truck driving. They also offer training. Successful felon drivers can have long careers here.
4. J.B. Hunt
J.B Hunt also considers felons on a case-by-case basis, focusing on non-violent crimes, rehabilitation, and time offense-free. They may require additional monitoring or training. They aim to provide opportunities for redemption and success.
5. TransWay
TransWay hires select felons, typically non-violent offenders, five or more years after release. They evaluate the nature of the crime, the time since the offense, and rehabilitation efforts.
Conclusion
So there you have it. Even with a felony conviction, it is possible to obtain a CDL and build a successful trucking career. It will take hard work and perseverance, but by following the steps outlined here you can get your CDL reinstated and find a trucking job that provides good pay and opportunities for career growth. While the road ahead may not always be easy, stay focused on your goals and keep putting one foot in front of the other. Don't let your past mistakes hold you back from creating a better future.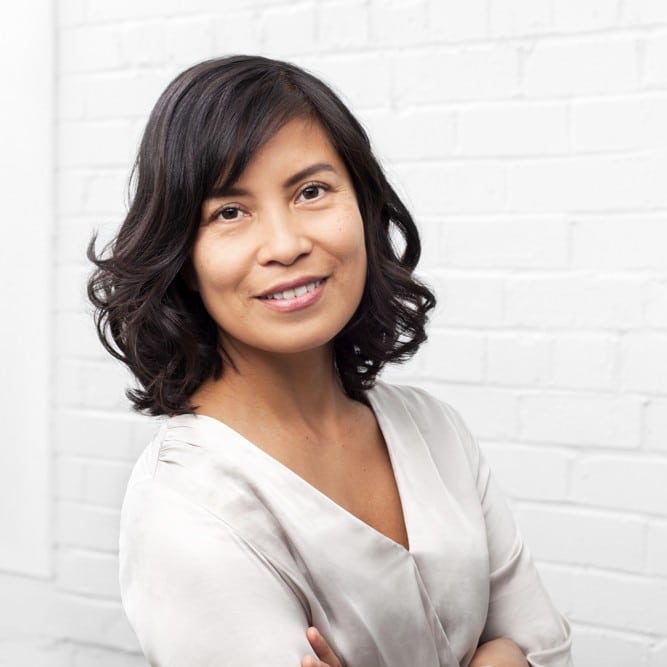 Marina was in corporate communications for over 15 years before becoming a freelance writer for TruckersTraining.com. She's been writing about transportation, and the supply chain and trucking industry for over five years. Her father was in the trucking and logging business which exposed her to the industry. Her passions include travel, nature and entrepreneurship.