Welcome to www.truckerstraining.com/
These Terms & Conditions (hereinafter referred to as the "Terms" or "Terms of Use") shall govern the relationship between our company:
Company Name: Digital Sage Inc.
Business Number (BN): 735271413RC0001
Registered Office: 663D – 2967 Dundas Street West Toronto ON M6P 1Z2, Canada
(hereinafter referred to the "Company" or "Truckers Training" or "us" or "our" or "we") and you (hereinafter referred to "you" or "your" or "user(s)"), and shall also govern your use of www.truckerstraining.com/ (hereinafter referred to as the "website" or "Site").
Truckers Training is a comprehensive online resource tailored to aspiring truck drivers in the United States. Our platform provides invaluable guidance on obtaining a commercial driver's license (CDL), selecting the right truck driving school, and advancing a successful career as a CDL driver. Through informative articles, expert reviews of truck driver accessories, and affiliate partnerships with Career Now Brands and Amazon, we empower individuals with the knowledge and tools they need to excel in the dynamic world of trucking. ("Service")
Additionally, how we collect, use, store, share and transmit your data is governed by our Cookie Policy and Privacy Policy statement. Please read these Terms carefully, as these, along with our Disclaimer, Cookie Policy, and Privacy Policy statement forms the entire agreement between us.
1. ACCEPTANCE OF THE TERMS & CONDITIONS
By accessing or using our Site, providing your personal data to us, or by clicking on a button or taking similar action to signify your affirmative acceptance of these Terms, you hereby represent that:
You have read, understood, and agreed to be bound by these Terms and any future updates and additions to these Terms, as published from time to time at the website.
You are of sound mind and at least of such minimum legal age as per the laws of the State where you reside in order to form a binding contract with us. In case you are not of the age of majority as per the laws of the State that you reside in, then you must have the permission of your lawful guardian to access the website or use any of our recommendations. In case you are under the age of 13, you are not allowed to use our website
You have read, understood, and consented to our Disclaimer, Cookie Policy, and Privacy Policy practices.
This website contains certain product as well as service's affiliate links. We may receive a commission if you make a purchase after clicking on any one of these links (without any additional charge to you).
2. AFFILIATE PARTNERSHIPS
Truckers Training collaborates with reputable affiliates, including Career Now Brands and Amazon, to enhance the value we bring to our users. As an affiliate of Career Now Brands, we offer a conduit for individuals seeking CDL school information, facilitating connections between prospective students and Career Now Brands. Similarly, our affiliation with Amazon allows us to provide insightful product reviews of truck driver accessories, accompanied by convenient links to relevant Amazon product pages. These partnerships not only enrich the content and resources we offer but also enable us to sustain the quality and accessibility of our platform for aspiring truck drivers across the United States. It is important to note that Truckers Training does not exercise control over the collection, usage, or dissemination of personal information by these affiliates. Please read our Disclaimer statement posted on our website for more information.
3. ADVERTISEMENT
This website may feature advertisements from third-party provider, Google Ads, to support the provision of free content and services to users. These advertisements may be displayed on various pages of the website and are intended to be relevant and useful to our audience. Please be aware of the following when engaging with advertisements on the website:
a) Third-Party Advertisements: The advertisements displayed on the website are provided by third-party advertising network, Google Ads. Google Ads may use cookies and similar technologies to deliver ads based on your browsing history and preferences. For more information about how Google Ads uses cookies and handles your data, please review their Privacy Policy.
b) Ad Content: Truckers Training does not endorse or control the content of third-party advertisements. The inclusion of advertisements on the website does not imply endorsement or recommendation of the products, services, or companies featured in the ads.
c) User Responsibility: When interacting with advertisements, you acknowledge and understand that any transactions, interactions, or engagements with the advertised products or services are solely between you and Google Ads. Truckers Training is not responsible for the accuracy, quality, legality, or outcomes of these interactions.
4. USE OF THE SITE, YOUR RIGHTS AND RESPONSIBILITIES
i. Allowed uses, your rights, and responsibilities:
a)  Access and View Content: You may access and view the educational content, articles, reviews, and other materials available on the website for personal, non- commercial use.
b)  Engage with Affiliate Links: You can interact with Affiliate links and services provided on the website, such as those affiliated with Career Now Brands and Amazon, following the terms, conditions, and privacy policies of the respective affiliates.
c)  Submit Comments and Questions: You can submit comments, questions, or inquiries related to the content of the website.
d)  Content: Any content you submit, such as comments or inquiries, on Truckers Training, must strictly adhere to all relevant and applicable laws, regulations, and legal obligations. By contributing content, you affirm that your submissions do not infringe upon intellectual property rights, contain defamatory or offensive material, disclose unauthorized personal information, promote illegal activities, or compromise the security and functionality of the Website. Truckers Training retains the right to review, modify, or remove any content violating these guidelines or legal standards, and users who breach these provisions may face account suspension or legal consequences.
e)  Participate in Future Features: You can engage in any additional features or functionalities that may be introduced on the Website, such as forums or community discussions, provided your engagement aligns with the applicable terms and guidelines.
f) Directions of Use: You must only use the Site and our services as per the directions provided.
g) Information: Whenever prompted, you must provide us with the correct, accurate, and updated information. This information will be processed in accordance to our Privacy Policy statement.
h) Do not share Confidential Information: Please do not share any of your confidential information, trade secret, sensitive or proprietary information with us, including without limitation any login credentials, bank account details, etc. We do not ask for such information.
i)  Comments: You must not publish or post any immoral or derogatory comments on our website posts.
j)  Material: For the purposes of these Terms, "material" shall mean any text, video, sound material, content, images, ads, published on the Site, whether a copyright of Truckers Training, its licensors, affiliate, or any third party. You are not allowed to download or print the material, or extracts from it, in a systematic or regular manner or otherwise to create a database in electronic or paper form comprising all or part of the material appearing on the Site. You must not reproduce any part of the Site or the material or transmit it to or store it in any other website or disseminate any part of the material in any other form, unless we have indicated that you may do so.
ii. Restricted uses:
a)  You cannot use our Site for commercial purposes.
b)  Altering, distributing, transmitting, republishing, displaying, or creating derivative works based on the website's content without prior authorization is not permitted.
c)  You must not misuse or interfere with the Services or Site or try to access them using a method other than the interface and the instructions that we provide. You may use the Services only as permitted by law and as per the directions provided by us.
d)  You must not:
republish material from this Site;
sell, rent or sub-license material from the Site;
show any material from the Site in public without our consent;
edit or otherwise modify any material on the Site (other than editing your own information as per the method provided);
reproduce, duplicate, copy or otherwise exploit material on our Site for a commercial purpose; or
redistribute material from the Site, except for content specifically and expressly made available for redistribution with our written consent and according to our terms;
infringe or violate our Intellectual Property Rights or Intellectual Property Rights of our licensors or any third party;
We reserve the right to restrict your access to any areas of our Site, or indeed our whole Site, at our discretion.
e)  You must not use our Site in any way that causes, or may cause, damage to the Site or impairment of the availability or accessibility of the Site; or in any way which is unlawful, illegal, fraudulent, or harmful, or in connection with any unlawful, illegal, fraudulent, or harmful purpose or activity.
f)  You must not use our Site to copy, store, host, transmit, send, use, publish or distribute any material which consists of (or is linked to) any spyware, computer virus, trojan horse, worm, keystroke logger, rootkit, or other malicious computer software.
g)  You must not conduct any systematic or automated data collection activities (including without limitation scraping, data mining, data extraction and data harvesting) on or in relation to our Site, without our express written consent.
In case of your violation or non-compliance of any of the terms mentioned in this Terms & Conditions, we reserve the right to suspend your access to the Site, at our sole discretion.
5. OWNERSHIP RIGHTS
a)  Our Rights: Our Site, domain (www.truckerstraining.com/), its logos, its content, ads, articles, posts, blogs, videos, images, designs, trademarks, trade dress, trade name, ads, all of our services, features and functionalities, shall remain the sole property of the Company, and/or its licensors, as the case may be. Your use of or access to this Site, shall not in any way transfer or assign to you any ownership or other proprietary rights in or to our Site, services, any content, designs, published by us or our licensors or third parties. This Site, and the content, including but not limited to the trademark, logo, copyright, design, layout, typography, underlying HTML, Java scripts, text, audio clips, video clips and graphics, and in the expression of the information contained herein, whether as a compilation or otherwise is protected by relevant intellectual property laws, rules, and regulations. Trademarks, trade names and designs appearing on this Site are the exclusive property of, or are licensed to the Company and are protected. No use of a trademark, trade dress, trade name or design appearing on this Site may be made without the prior written permission of the Company.
b) License: You are granted a limited, revocable, non-transferable license to access and use the content on the website for personal, non-commercial purposes. This license does not grant you any rights to modify, reproduce, distribute, display, perform, or create derivative works based on the website's content without prior written consent from Truckers Training.
c)  Third Party Rights: Trademarks, service marks, logos, and brand names belonging to third parties, such as Google, Amazon, and Career Now Brands, are the property of their respective owners. The use of these trademarks is solely for reference and identification purposes. Truckers Training does not claim ownership over these trademarks.
6. PRIVACY
In order to see what personal information we collect and how we use or store or share such information, please refer to the detailed Privacy Policy statement available on our Site.
7. LIMITATION OF LIABILITY
To the maximum extent permitted by law, in no event shall our Company (and our members, employees, licensors or affiliates) be liable to you or any third party for any costs of procurement of substitute services, financial loss, business loss, or any indirect, consequential, exemplary, incidental, special, or punitive damages arising from or relating to these terms, or your use of, or reliance placed on our services, or affiliate products/services or ads even if Company has been advised of the possibility of such damages. Access to, and use of, the Site, advertisement, and affiliate links, and our services is at your own discretion and risk, and you will be solely responsible for any damage to your person or property or career or finances.
8. LEGAL ACTION
If you are found to be degrading, tarnishing, maligning the image, goodwill, or reputation of Truckers Training, by spreading hate, insulting, false, fake reviews or engaging in mala fide actions against the above, strong legal actions will be taken immediately.
9. INDEMNITY
You acknowledge to defend, indemnify, and hold Company, its owners, affiliates, directors, officers, employees, agents, partners, and any other licensors (hereinafter referred to as "Indemnified Party") harmless from and against any claim, disputes, fine, liability, demand, or expense, including reasonable attorneys' fees, made by a third party, relating to, or arising from:
a)  Your violation of ours or any third-party right;
b)  Your wrongful or improper use of our services;
c)  Your violation of any applicable laws, rules, or regulations;
d)  Your violation of these Terms or any other policy of Company as associated with our services;
e)  The indemnifications set forth above will survive the termination or expiration of these Terms and/or your use of our services.
10. GOVERNING LAW AND DISPUTE RESOLUTION
i. Governing Law: The Terms and any dispute arising from the same will be governed by applicable laws of the Canada.
ii. Exclusive Jurisdiction: All disputes must first be attempted to resolved amicably, failing which, such controversy, conflict or dispute shall be finally settled by bringing it exclusively before the appropriate courts located in Toronto, Canada.
11. NOTICES
When you use the Site or send emails to the Company, you are communicating with us electronically. You consent to receive electronically any communications related to your use of this Site. Company will communicate with you by email or by posting notices on this Site. You agree that all agreements, notices, disclosures, and other communications that are provided to you electronically satisfy any legal requirement that such communications be in writing. We may give notice by means of a general notice via electronic mail to your email address as available with us. If you want to give a notice to us, you can do so by dropping an electronic mail to truckerstraining@gmail.com.
12. MISCELLANEOUS
Independent Legal Advice: It is your obligation to obtain independent legal advice at your own expense to ensure you understand the provisions of these Terms.
Headings: The section headings are for convenience only and shall not control or affect the meaning or construction of any provision of these Terms.
Breach: In case of any breach or threatened breach to the provisions of these Terms, we reserve the right to suspend your access to our Site, at our sole discretion.
Severability: If any provision of these Terms is held to be unenforceable or invalid, such provision will be changed and interpreted to accomplish the objectives of such provision to the greatest extent possible under applicable law and the remaining provisions of these Terms will continue in full force and effect.
Waiver: Our failure to insist on or enforce strict performance of these Terms & Conditions shall not be construed as a waiver by us of any provision or any right that we have to enforce these Terms and nor shall any course of conduct between Company and you or any other party be deemed to modify any provision of these Terms.
Survival: Notwithstanding any other provisions of these Terms & Conditions, or any general legal principles to the contrary, any provision of these Terms & Conditions that imposes or contemplates continuing obligations on either party shall survive the expiration or termination of these Terms & Conditions, for any reason whatsoever.
No Third-Party Beneficiaries: Except as otherwise expressly provided in these Terms & Conditions, there shall be no third-party beneficiaries to these Terms & Conditions.
No Assignment: You may not assign these Terms & Conditions (or any rights, benefits, or obligations hereunder) by operation of law or otherwise without the prior written consent of Company, which may be withheld at Company's sole discretion. Any attempted assignment that does not comply with these Terms & Conditions shall be null and void.
Entire Agreement: The Terms, Disclaimer, Cookie Policy, and our Privacy Policy, together with any additional terms and conditions incorporated herein or referred to herein constitute the entire agreement between Company and you, relating to the subject matter hereof, and supersedes any prior understanding or agreements (whether oral or written) regarding the subject matter, and may not be amended or modified except in writing or by making such amendments or modifications available on our Site.
Force Majeure: Company, its directors or employees, and its affiliates will be excused from performance for any period during which, and to the extent that, such party or any subcontractor is prevented from performing any obligation or service, in whole or in part, as a result of causes beyond its reasonable control, and without its fault or negligence, including without limitation, acts of God, communication line failures, power failures, suspension of electricity, internet or phone services, and/or similar restrictions.
Updates to these Terms: We may add to or change or update these Terms at any time, from time to time, entirely at our own discretion, with or without any prior written notice. You are responsible for checking these Terms periodically. Your use of the Site after any amendments to the Terms shall constitute your acceptance to such amendments.
13. GRIEVANCE OFFICER/DESIGNATED REPRESENTATIVE
In the event you have any grievance regarding anything related to these Terms or Disclaimer or Privacy Policy, or with any content or service of Company, in that case you may freely write your concerns to the Grievance Officer/Designated Officer at:
Name: Marina Alteza
Email: truckerstraining@gmail.com
14. FEEDBACK AND INFORMATION
We welcome your questions or comments regarding the Terms. You can write to us via email: truckerstraining@gmail.com.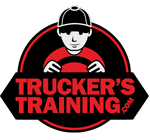 TruckersTraining.com provide information, tools and resources to potential truck drivers in the U.S. We hope that you can use the content on the site to help you decide if want to drive trucks for a living.