TruckersTraining.com is a resource for those looking to have a career as a truck driver or in the trucking industry. One of the reasons why the site was founded was to help alleviate truck driver shortage. According to American Trucking Association, the lack of truck drivers could increase to more than 160,000 over the next decade. This site hopes to promote a career in trucking, and show that not only are truck drivers essential to the economy, they can also make a decent and stable living from driving commercial vehicles.
The authors of this site have over 50 years combined truck driving experience. We try to provide a one-stop-resource for those who want to become a trucker and anything related to starting a career in the industry. We'll provide guidance on attaining a Commercial Driver's License (CDL), guidance on selecting the best truck driving school, reports on topics such as the best trucking employers, product reviews, and a variety of industry articles.
We hope you find this site valuable and helpful in jumpstarting a career as a truck driver.
Content Contributors
| | |
| --- | --- |
| | Geoffrey Craig, MBA is a freelance writer who has years of experience with driving trucks and buses, dispatching, supervising, and training commercial driving teams. With over 20 years experience in the trucking industry as both a driver and trainer, his knowledge and expertise lend well to the content of Truckers Training. Geoff authors many articles specifically around how to obtain your CDL, how to advance your career in the transportation industry, and how to find the right schools and training. |
| | Michael Williams has had his Class A CDL since 2002, and has worked for several OTR trucking companies. He also drove a truck for the Yellowstone National Park Laundry Department. Michael has worked for two FRA regulated railroads. Then he spent a year driving an ultrasonic, rail-scanning truck on railroad tracks. In addition, Michael has 10 years of experience in logistics and operations where he worked safely with trucks and railroad equipment. Earlier in his life, he was an educator; teaching throughout the U.S. and South Korea. |
| | Sasha Brown is a freelance writer and an entrepreneur. She has 10+ years experience as a writer with expertise in the transportation, business and farming industry. She is a wife, a mother, and co-owner of DreCampbell.com. |
| | Marina Martin was in corporate communications for over 15 years before becoming a freelance writer. She's been writing about transportation, and the supply chain and trucking industry for over five years. Her father was in the trucking and logging business which exposed her to the industry. Her passions include self-development, business, entrepreneurship, travel and nature. |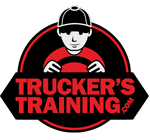 TruckersTraining.com provide information, tools and resources to potential truck drivers in the U.S. We hope that you can use the content on the site to help you decide if want to drive trucks for a living.