Last updated on August 15, 2023.
This policy describes how our company:
Company Name: Digital Sage Inc.
Business Number (BN): 735271413RC0001
Registered Office: 663D – 2967 Dundas Street West Toronto ON M6P 1Z2, Canada
(hereinafter referred to as the "Truckers Training" or "we" or "our" or "us") uses cookies on www.truckerstraining.com/ (the "Site"). We recommend that you also consult our Privacy Policy for additional information on how we collect and use information collected from visitors to the Site. This policy is effective from the 'Last Updated' date mentioned above. Your continued use of the Site after that will signify your acceptance of this policy. We may modify this Agreement without notifying you, so please check back often for updates.
By using the Site, you agree that we can use the cookies described in this Cookie Policy. You can stop cookies by changing the settings in your browser (more information on how to do this is provided below).
What are Cookies?
Cookies are text files, containing small amounts of information, which are downloaded to your browsing device (such as a computer or smartphone) when you visit a website. Cookies can be recognized by the website that downloaded them — or other websites that use the same cookies. This helps websites know if the browsing device has visited them before.
What are Cookies Used for?
Cookies do lots of different jobs, like helping us understand how the Site is being used, letting you navigate between pages efficiently, remembering your preferences, and generally improving your browsing experience. Cookies can also help ensure marketing you see online is more relevant to you and your interests.
We use cookies to recognize your browser or device, learn more about your interests, and provide you with essential features and services and for additional purposes, including:
Recognizing you when you sign-in to use our services, which allows us to provide you with service recommendations, display personalized content, and provide other customized features and services.
Keeping track of your specific preferences.
Conducting research and diagnostics to improve our content, and services.
Preventing fraudulent activity.
Improving security.
For measuring and analyzing the performance of our services.
Our cookies allow you to take advantage of some of our essential features.
What Types of Cookies Do We Use?
We collect certain information via cookies and similar automated means when you use the website, some of which may be personal data. Cookies and similar technologies do not gather your unique personal data, like name, date of birth, gender, or email. Rather, the information collected by cookies and other automated means is generally about your devices and your activities on your devices, such as search history, IP address, browser used, operating system and settings, access times, opens, clicks, and downloads of our email, and referring URL. If you are using a mobile device, we may also collect data that identifies your device, settings, and frequency of usage.
In order to provide you with the best browsing experience, Truckers Training uses Essential, Performance, and Targeting Cookies on the Site. You can find out more about each cookie category in the sections below.
Essential Cookies
These cookies are necessary for the basic functioning of the Website and enable you to navigate pages, access secure areas, and use essential features. Without these cookies, the Website may not perform properly.
List of Essential Cookies That We Place
| | | | |
| --- | --- | --- | --- |
| | | | |
| | | Google ID – Installed by Google Analytics, _gid cookie stores information on how visitors use a website, while also creating an analytics report of the website's performance. Some of the data that are collected include the number of visitors, their source, and the pages they visit anonymously. | 2023-08- 12T00:51:07.000Z |
| | | Google Analytics – The _ga cookie, installed by Google Analytics, calculates visitor, session and campaign data and also keeps track of site usage for the site's analytics report. The cookie stores information anonymously and assigns a randomly generated number to recognize unique visitors. | 2024-09- 14T00:51:07.690Z |
| | | Google Analytics – Set by Google to distinguish users. | 2024-09- 14T00:51:07.638Z |
| | | This cookie sets the cached status of the viewed page. This speeds up page delivery. | |
Performance Cookies
Performance cookies collect anonymous information about how users interact with the website, such as the most visited pages and any error messages encountered. This data helps us understand and improve the performance of the website.
Targeting Cookies
Targeting cookies are used to deliver advertisements and content that are relevant to your interests. These cookies may track your browsing history and interactions to provide personalized content and advertisements.
How Long will Cookies Stay on my Browsing Device?
The length of time a cookie will stay on your browsing device depends on whether it is a "persistent" or "session" cookie. Session cookies will only stay on your device until you stop browsing. Persistent cookies stay on your browsing device until they expire or are deleted.
First and Third-Party Cookies
First party cookies are cookies that belong to us, while third party cookies are cookies that another party places on your browsing device through our Site. For example, a third-party website will place a cookie on your browsing device if you click on such a third-party website link when browsing the Site.
Third Party Cookies
It's important to note that our partners, including Google Analytics, Google Search Console, and Ahrefs, may also employ cookies and similar technologies. These technologies assist in gathering usage data and insights to enhance the functionality and user experience of the website. We encourage you to familiarize yourself with the cookie policies of our partners to gain a comprehensive understanding of their practices. By using the website, you acknowledge and consent to the potential use of cookies by our partners for analytical and tracking purposes.
How to Control and Delete Cookies Through Your Browser
The browser you are using to view the Site can enable, disable, or delete cookies. To do this, follow the instructions provided by your browser (usually located within the "Help," "Tools" or "Edit" facility). Please note that if you set your browser to disable cookies, you may not be able to access certain parts of the Site. Other parts of the Site may also not work properly. You can find out more information about how to change your browser cookie settings at www.allaboutcookies.org.
Grievance Officer
In the event you have any grievance regarding anything related to this Cookie Policy, or with any content or service of Truckers Training, in that case you may freely write your concerns to the Grievance Officer/Designated Officer appointed below:
Name: Marina Alteza
Email: truckerstraining@gmail.com
Updates
We may add to or change or update this Cookie Policy at any time, from time to time, entirely at our own discretion, with or without any prior written notice. You are responsible for checking this Policy periodically. Your use of the Site after any amendments to this Policy shall constitute your acceptance to such amendments.
Contacting Us
If you have any questions about this Cookie Policy, please contact us at truckerstraining@gmail.com.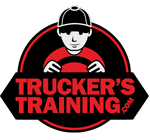 TruckersTraining.com provide information, tools and resources to potential truck drivers in the U.S. We hope that you can use the content on the site to help you decide if want to drive trucks for a living.