A lot of you are inquiring about CDL grants, such as unemployment grants for CDL training, as well as scholarships for becoming truck drivers in the United States. We put together a comprehensive guide on available funding if you want to get your CDL and become a CDL driver, so that upfront costs are minimal or covered.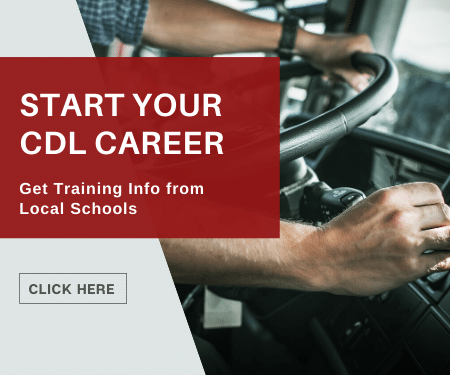 In the past couple of years, it became more evident how critical truck drivers are to the health of the supply chain and the U.S. economy. What also became glaring was the shortage of truck drivers across the country. The supply of truck drivers compared to the demand had been an ongoing issue, well before the pandemic hit.
Now, more than ever, has the trucking industry been more essential, so much so that the federal government has intervened to help address the truck driver churn in the industry.
The availability of CDL school financing had always been abundant due to the high truck driver turnover, however, given the government's involvement to improve the supply chain, the barrier to entry to become a truck driver will become even lower, as financing, training programs and pay for truck drivers will be enhanced.
CDL Grants
There are a number of options to pay for your CDL training. State federal grant is one of them.
WIOA Grants for CDL Training
If you're looking for a way to finance your CDL training, you may be eligible for a WIOA grant. The Workforce Innovation and Opportunity Act provides funding for adult education and training programs, including those that help people get their commercial driver's license.
WIOA provides a wide range of integrated services to job seekers, companies, and local workforce development boards, all of which are aligned with regional economies. Programs, services, and governance structures are coordinated to provide seamless access to high-quality services for job seekers and company owners.
WIOA grants for CDL training that are available:
Unemployment grants for CDL training

Dislocated Worker Program grant

Disaster Relief and Emergency Relief (DRER) grant

Adult program grant
Youth program grants
Indian and Native American grant
National Farmworker Jobs program
Reentry Employment program
WIOA's Unemployment Grants for CDL Training
WIOA's Dislocated Worker Grants
The Dislocated Worker program's goal is to assist those who have been laid off from their jobs in returning to work and overcoming the obstacles that stand in their way. Because of job losses, mass layoffs, trade dynamics, or shifts in economic sectors, the Dislocated Worker Program offers support for those who have been made unemployed.
A nationwide network of American Job Centers (AJC) integrates and provides services for people who have lost their jobs. In order to conduct workforce education, training, and employment programs and assist displaced employees, the AJCs contribute major funding to states.
If you've been laid off, you may be qualified to get your CDL training paid for through the DW grant. The grant may also cover transportation and lodging costs if you need to travel some distance to go to truck driving school.
The minimum requirements to be eligible for the DW CDL grant are:
High school diploma or equivalency
Qualified CDL school
WIOA's Disaster Relief and Emergency Relief (DRER) Grant
If you lost your job as a result of COVID, then you're eligible to receive CDL training for free through the DRER grant. Your local workforce development office will often co-enroll you in the DRER grant, as well as the Dislocated Worker grant to cover the CDL training tuition.
WIOA's Adult & Youth Program Grants
Adult Program Grant
If you're in the lower income bracket and want to get trained as a truck driver, you may be eligible for the WIAO's Adult Program grant. Sometimes your local job center will combine the Adult program grant with other grants (that you're eligible for) to pay for your truck driving school tuition, as well as other expenses incurred such as transportation and accommodation costs.
Youth Program Grants
The Youth employment program are for those who are 14-24 years old who often face barriers to education, training, and employment. Under the Youth Program, grants can pay for your CDL training. Note that if you want to become a truck driver, you have to be at least 18 years old to drive a commercial vehicle within your state, and 21 years old to drive across states. Most trucking jobs that are available are over-the-road (OTR), which means you have to be at least 21 years of age.
There are other grants geared towards helping youths where CDL training is paid for:
Job Corps grant (16 – 24 years old) – free education and vocational training offered to youths that meet the low income criteria. Job Corps participants have access to room and board while acquiring specialized training such as truck driving.
YouthBuild grant (16-24 years old) – geared for at-risk youths who have dropped out of high school. This program helps you get your high school degree or equivalency, while you're getting training.
Indian and Native American Grant
The Indian and Native WIOA program provides employment and training assistance to unemployed and low income Native Americans, Alaska Natives and Native Hawaiians. This includes grants for specific training and skills, such as getting your commercial driver's license, so that you're equipped with appropriate skills to gain employment.
National Farmworker Jobs Program
This program is aimed to help migrant and seasonal farmworkers and their dependents gain skills to advance their career in agriculture or get jobs in new industries like trucking.
Reentry Employment Opportunities (REO) Program
The REO program offers training and employment services to youths and adults who were formerly in jail. The services and grants under REO are implemented at the state and local levels that will boost the workforce outcomes for formerly incarcerated individuals.
How to Apply for WIOA Grants
To see if you qualify for any of the WIOA grants above, contact your local workforce development office or American Job Centers.
Once you've been approved for a grant, you'll need to find a trucking school that participates in the program. Not all schools do, so it's important to check first. If you're not sure which schools participate, you can ask your representative at your local American Job Centers for guidance.
Trade Adjustment Assistance (TAA) Grants
TAA is a government-sponsored program that provides employment assistance, including grants for CDL training, to those who became unemployed due to foreign trade activity, increased imports or offshore outsourcing. If you're eligible, you may be able to use the TAA grant to pay for all or part of your Commercial Driver's License (CDL) training.
What Is It
Using your TAA Career Planner, you may build a training plan. It is their role to help you choose the correct training based on your talents, interests, and experiences. Be prepared to discuss your professional aspirations with your TAA Career Planner in order to expedite the process of getting into a training program.
Who's Eligible
To be eligible for training, you must meet the following criteria:
Have trouble finding work
Can begin training right away
Meet your training approval deadline of 26 weeks (about six months) from the later of your layoff date or your company's U.S. Department of Labor-issued TAA certification
Be enrolled in training or get a waiver from your TAA Career Planner to waive your enrollment requirement.
How to Apply
In order to find out whether these programs are available at your local truck driving school, you will need to contact the school directly.
To receive TAA benefits, you can contact your local Job Center.
Pell Grants
There are methods to use Pell grants to pay for CDL training. To begin with, you'll need to select CDL training programs that are longer than two weeks. While a 9-week school may not be eligible for your Pell award, a 24-week school with a residency program maybe! Instead of attending an official trucking school, you might take courses at a nearby community college. Here's what you have to do if you want a Pell award for trucking school.
What Is It?
Members of low-income households may get aid to pay for their CDL training. The greater the financial need, the more likely you'll be eligible for the Pell grant.
Who's Eligible
In order to be eligible for the Pell grant, you must fulfill a variety of different criteria:
You meet the low income criteria. The federal government uses the Expected Family Contribution (EFC) (an index of your family's ability to pay for tuition) to determine if you're eligible and how much grant you're awarded. The lower the EFC, the more financial aid you're eligible for. Go to Studentaid.gov to see how much the maximum Pell grant is for your academic year.
You must be a U.S. citizen or eligible immigrant
Be enrolled in an eligible program
Not currently be in default on a previous Federal Direct Student or PLUS loan
Present a valid social security card
Have a High School Diploma or equivalency
Complete a FAFSA form, Free Application for Federal Student Aid
To find CDL schools that provide trucking education programs that are eligible for Pell grants, you should begin searching now, however, many trucking schools accept Pell grants.
How to Apply
To apply for a Pell Grant, you must first locate a truck driving school that accepts Pell Grants. Most CDL schools accept Pell Grants. Filling it out correctly may need the use of documents such as bank statements and pay stubs. It's as simple as submitting your FAFSA and waiting for a response. You should get word soon about how much money you are eligible for in Pell awards. Knowing how much money you have available will help you pick a trucking school and courses that are most suited to your needs.
Applicants for Pell grants are given depending on their financial needs. All of your financial data goes towards calculating your EFC, which is then awarded to you. As a rule of thumb, the lower this score is, the more Pell awards you are eligible for. In terms of your FAFSA and Pell awards, having an EFC (Expected Family Contribution) of 0 is the best-case situation.
Veterans CDL Grant
What Is it?
The VA Education and Training Benefits program offers grants and job placement help to veterans and their spouses in fields critical to the continued growth of the country's economy. Given that truck drivers are essential workers who help keep the country's supply chain going, veterans and service members will be eligible to get grants to pay for their CDL training.
Truck driving is a natural career to transition for military vets, especially military drivers. For vets who drove military vehicles, they may be eligible for the CDL skills test waiver that allows them to skip the skills test required to get your commercial driver's license.
Who's Eligible
It is possible to get counseling, training, education, and aid in finding a job as a veteran with a disability rating from the Veterans Administration. In order to be eligible, you must have served at least 90 days on active duty after September 10, 2001. Or, you must be an honorably retired veteran or a service member who has been discharged with a service-connected disability after 30 days of active duty. The Post-9/11 GI Bill® offers benefits for up to 36 months for qualified programs.
How to Apply
The Department of Veterans Affairs website or the Department of Labor's Employment and Training Administration website may provide further information on any of the aforementioned programs. Alternatively, contact your driving school's tuition assistance office for further information on the programs offered.
SNAP Employment & Training Grant
Employment and training programs like SNAP Employment and Training are designed to assist SNAP recipients to improve their employability so they may become self-sufficient. Every year, the USDA provides around $300 million to help state governments run their SNAP E&T programs.
How to Apply
Contact your local workforce development office to see if you qualify to get your truck driving tuition paid for.
State Grants
There are multiple grants offered by some states that you can use to pay for your CDL tuition.
Here are examples:
Nevada
SANDI (Supporting and Advancing Nevada's Dislocated Individuals) Grant
The SANDI grant offers partial or full tuition coverage for in-demand occupations such as a CDL driver. To qualify for the SANDI grant, you must fall into one of the below categories:
Dislocated worker – who have lost their jobs due to layoffs, downsizing or termination.
Unemployed or underemployed
New job seeker
Those caring for an aging parent or someone with a disability
Those who are paying for childcare
Those in extenuating financial circumstances
Contact your local workforce innovation centre for more information. Also, you can inquire at the trucking school of choice whether they work with this particular grant, or any other grants available.
Join Inc offers full or partial tuition grants for Nevadans who:
Are in the low-income bracket
Have been dislocated (lost job as a result of downsizing, layoff or termination)
Are young adults out of school (17-24 years old)
Virginia – Fast Forward Grant Funding
For those who live in Virginia, you can take advantage of the FastForward Grant, formally Workforce Credentials Grant Program, which is a state-funded grant for individuals who want to enrol in an in-demand program, such as truck driving. FastForward pays two-thirds of the student's tuition upon completion of the program. If you do not complete the program, you will need to pay the state back.
Grants to Start a Trucking Company
It is possible to get financial assistance for starting your own trucking company via a number of different awards. Most of these grants were not expressly established for the trucking sector, but they may still be utilized to help with the expenses of obtaining your own vehicle and equipment for your business. With the help of contract bids of appropriate size, you may also get the starting money you require.
Grants for the Trucking Industry
The Environmental Protection Agency's National Clean Diesel Campaign is one of the most common sources of funding for the trucking sector. Grant money is available to trucking businesses for a number of emission-reducing initiatives under this program. Even though these incentives help mitigate the increased cost of "greener" vehicles and equipment, they often do not offer enough money to pay the whole cost of a truck and the accessories it requires.
Grants for Small Businesses
There may be subsidies available to you that aren't only for truckers, however. Grants.gov is a federal government website where you may look for and apply for available grants from different federal departments. Lists may be sorted by agency, category, or keyword, and they are updated on a regular basis. Similarly, the Small Business Administration provides a grant search option at SBA.gov. Small company grants are likely to be the most common kind of grant available to the trucking industry from either organization. You may be eligible for a wide range of state and private awards if you're a female trucker.
CDL Scholarships
There are hundreds of scholarships available online. CDL scholarships may be given to eligible individuals who can show that they have a financial need, a strong desire to succeed in the industry, and the necessary educational and work experience.
Here are some examples of CDL scholarships:
Tennessee Trucking Foundation Scholarship Fund
The goal is to help students who are pursuing a certain area of study and are in the greatest need of financial aid. To be eligible, applicants must be residents of Tennessee and members of the Tennessee Trucking Association; must be starting their sophomore or final year at an approved college or university situated in Tennessee.
Academic credentials, exam results, extracurricular engagements, job experience, and community participation, as well as recommendations regarding a candidate's ability to lead and demonstrate good character, all play a role in the decision-making process for award recipients. Academic and personal references; transcripts; financial details are all required for online applications.
TRALA Industry Scholarship Awards
Truck maintenance technician training or a four-year diploma in the trucking transportation business may be made more affordable for TRALA member firm workers and their families via this program.
Staff members of TRALA participant firms in the US or immediate family members of full-time staff members of TRALA beneficiary firms who are enrolled in an approved two-year certificate program or four-year university or college course of study relevant to the tractor-trailer transportation sector are eligible to apply.
CTP Scholarship Program
The goal is to help those who lack the appropriate corporate financing to acquire the CTP certification. To be eligible for the CTP Scholarship, applicants must be members of the National Private Truck Council; actively working in a fleet management role; have at least five years of fleet management experience; and be able to participate in all of the CTP Scholarship activities.
Letters of reference, community participation, employment and professional activities, and the uniqueness of the essay will be taken into consideration when selecting recipients. Two letters of recommendation from NPTC members or management personnel at the candidate's current employer who are familiar with the candidate's job performance; an original essay (not less than 300 words).
Minnesota Trucking Association (MTA)
The MTA offers scholarships to truck driving and truck technician students. Their pool of funds are donated.
Company Paid CDL Training
Company paid CDL training or company scholarships are available to truck drivers who agree to work for the company. If a company offers them a job as a driver, recipients commit to making all reasonable efforts to finish the training program, get their CDL, and accept the job offer. The beneficiaries are picked based on the credentials of the applicants, interviews, and other reasons.
Some CDL schools have partnered with trucking firms, and students are hired when they graduate. Trucking students aren't required to pay any upfront costs. This is a great option if the trucking employer is reputable, pays well, and offers a great working culture and environment. Trucking companies typically require the new hire to stay onboard for certain time period.
List of CDL Grants and Scholarships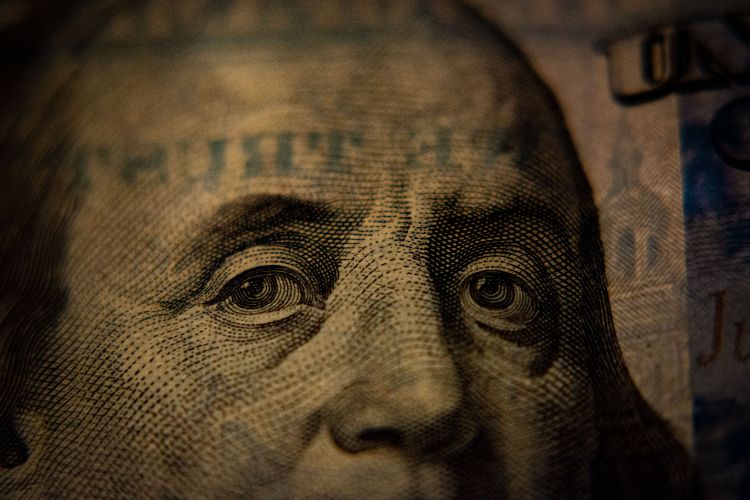 | CDL Grants | Description and Eligibility |
| --- | --- |
| WIOA Grants | |
| Dislocated Worker (DW) | Those who got laid off from their jobs can be eligible for grants that cover CDL training. |
| Disaster Relief / Emergency Relief (DRER) | Those who lost their jobs due to COVID. |
| Adult Programs | Those who are in the lower income bracket are eligible to receive a grant that covers truck driver training. |
| Youth Programs | Youth focused programs such as: WIOA Youth program, YouthBuild and JobCorps |
| Indian and Native American Grant | Native Americans who are looking to get new skills such as driving trucks. |
| Reentry Employment Program | Adults and youth who were incarcerated are eligible for reentry grants that cover CDL training. |
| National Farmworker Program | Migrant and seasonal farmworkers and their dependents are eligible to receive training to advance their career in the agricultural industry or a new industry like trucking. |
| Trade Adjustment Assistance (TAA) Grant | Those who have lost their jobs as a result of overseas outsourcing or import competition can get get trained to work in a new industry. |
| Military Veteran Grant | Those who served in the military have access to free training to become a CDL truck driver. |
| SNAP Grants | People who are SNAP recipients are eligible to receive grants to be used for CDL training. |
| Pell Grants | Federal Pell Grants are given to students who who are in exceptional financial need. |
| Grants to Start a Trucking Company | There are small business grants you can take advantage of to start your own trucking firm. |
| CDL Scholarships | Lots of scholarships available. |
Conclusion
Everyone wants to improve themselves these days, and one of the greatest ways to get a high-paying job is to earn an education. In order for the trucking sector to continue to thrive, it will require a workforce, just like any other industry. Every time a retailer or a company needs a piece of equipment, there will always be a demand for freight transportation. Trucking school may be the right choice for you if you want to acquire a job in an industry that is always seeking qualified candidates. Utilizing a CDL grant or a scholarship to pay for your training is a good idea.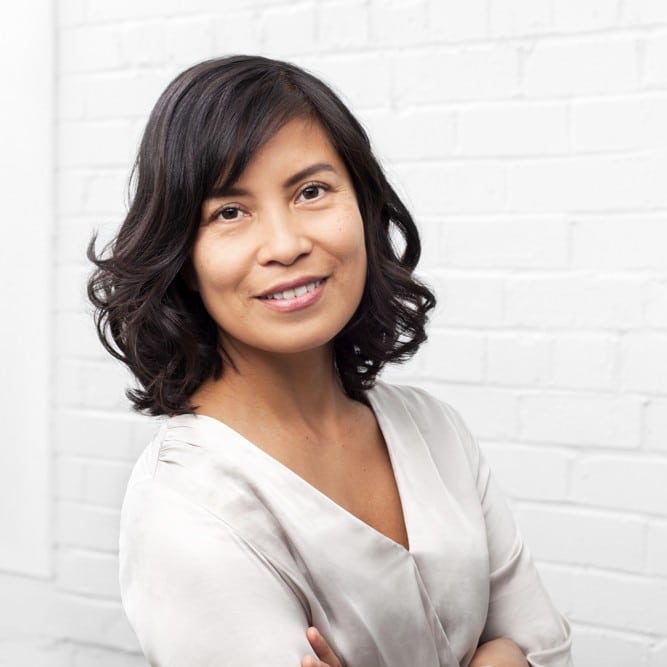 Marina was in corporate communications for over 15 years before becoming a freelance writer. She's been writing about transportation, and the supply chain and trucking industry for over five years. Her father was in the trucking and logging business which exposed her to the industry. Her passions include travel, nature and entrepreneurship.