In the modern world of rapid technological advancement, AI is paving its way into all industries – and the trucking industry is no exception. With increased safety regulations and driver demand, the logistics of freight transportation are being further streamlined through AI-based technologies.
In this article we take a closer look at six ways in which AI is reshaping trucking operations both today and tomorrow. From automation to advanced analytics to improved customer service, read on to discover how AI is transforming the trucking industry.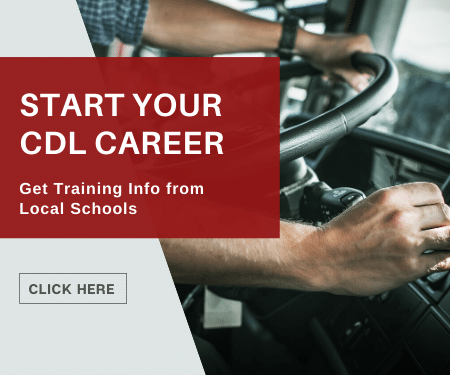 1. Autonomous Trucks for Improved Safety and Efficiency
Autonomous trucks will revolutionize the way goods are transported across the world, with a potential to bring about increased safety and efficiency to the industry.
Equipped with advanced software and high-tech sensors, autonomous trucks can analyze traffic patterns, weather conditions and recognize road signs, providing a highly reliable and uninterrupted transportation service.
Self-driving trucks are designed to minimize the risk of driver error, one of the leading causes of accidents in the trucking industry.
With that said, the self-driving trucks still require truck drivers to operate them currently. Truck drivers are still needed for maneuverability like exiting the highway, or for truck platooning, where the lead truck, operated by a truck driver, are followed by automated trucks.
What Companies are Currently Using Autonomous Semi Trucks?
Examples of autonomous trucks that are currently being utilized in the trucking industry include Tesla's Semi – PepsiCo is using the trucks to deliver Frito Lay products; and Walmart has partnered with Gatik to undertake driverless deliveries on the middle mile – delivering orders from Walmart's dark store to a neighborhood market in Bentonville, Arkansas.
2. Predictive Maintenance to Improve Vehicle Performance and Reduce Downtime
Maintaining a fleet of vehicles can be a costly and time-consuming task, especially when it comes to unexpected breakdowns and downtime. However, with the help of predictive maintenance, fleet managers can take a proactive approach to upkeep and significantly improve vehicle performance while reducing downtime.
Predictive maintenance allows managers to stay ahead of wear and tear on vehicles, identifying potential issues before they become costly repairs.
By analyzing data from sensors and monitoring systems, predictive maintenance can predict when parts may fail, enabling managers to schedule maintenance in advance and avoid unplanned downtime.
This approach not only saves companies money but also ensures that vehicles are running at optimum level, boosting overall performance and extending their lifespan.
What Companies are Currently Using Predictive Maintenance?
There are a number of trucking companies that have adopted predictive maintenance technologies. For example, California-based Transfreight has implemented predictive maintenance across its fleet of over 800 trucks and trailers.
The company uses a combination of analytics software and sensors to monitor the performance of its vehicles and proactively service them before breakdowns occur.
Other major trucking companies such as J.B. Hunt and Schneider National have also adopted predictive maintenance solutions to reduce downtime and maintain their fleets more efficiently.
In addition, some of the major vehicle manufacturers such as Volvo Trucks, Freightliner, and Kenworth are also incorporating predictive maintenance into their trucks and trailers. These efforts enable them to provide higher levels of customer service and ensure that their vehicles are operating at peak performance.
3. Enhanced Route Optimization to Make Routes More Efficient
Route optimization is an essential component of businesses that rely on transportation and logistics. It not only saves time, fuel and money but also ensures timely delivery of goods and helps enhance customer experience.
With advancements in technology, route optimization has become smoother and more efficient than ever before. Enhanced algorithms and real-time data gathering combine to create highly effective optimized routes.
Companies can expect to see an increase in productivity and profitability by utilizing route optimization software. By reducing travel time and exposure to traffic, drivers can now reach their destinations faster than ever before. This not only helps businesses save money and decrease their carbon footprint but also improves the overall customer experience.
What Trucking Companies are Using Route Optimization?
There are a number of trucking companies that are using route optimization technology. For example, Amazon has started using its own in-house routing and navigation software to optimize its delivery routes.
Similarly, C.R England utilizes sophisticated route optimization software to streamline its journey planning and ensure timely deliveries for its customers.
Other major trucking companies such as J.B. Hunt, Schneider National and Roehl Transport are also leveraging route optimization technology to optimize their routes and ensure efficient delivery of goods.
In addition, some of the major vehicle manufacturers such as Daimler Trucks and Volvo Trucks have developed advanced route optimization systems for their trucks. These systems enable them to plan highly effective and fuel-efficient routes for their vehicles, which helps them reduce operational costs.
Overall, route optimization is a key component of the trucking industry and it continues to evolve with advances in technology. By leveraging sophisticated routing and navigation software, businesses can ensure that their trucks are operating at peak efficiency and delivering goods on time.
4. Improved Communication and Collaboration Between Drivers, Dispatchers, and Warehouse Managers
Effective communication and collaboration among drivers, dispatchers, and warehouse managers is essential in any logistics operation. With improved communication, everyone involved in the process can have a better understanding of what is expected of them, and mistakes can be quickly and easily resolved.
Dispatchers can relay vital information to drivers in real-time, such as any unexpected delays or alternate routes, while warehouse managers can ensure that everything is in order before the driver arrives at the location.
These processes can be streamlined with technology to provide a more efficient workflow, resulting in cost savings and improved customer satisfaction. By working together and communicating effectively, logistics teams can achieve their goals and ensure the smooth transportation of goods.
Which Companies Have Adopted this Technology?
There are trucking firms that have adopted communication and collaboration technology in order to improve their operations.
For example, XPO Logistics uses an integrated cloud-based platform that allows drivers, dispatchers and warehouse managers to communicate in real time.
Similarly, Schneider National utilizes a suite of collaborative tools such as its SmartLane app to facilitate communication between drivers and dispatchers.
Other companies such as J.B. Hunt, C.R England and Roehl Transport have also adopted similar technologies in order to improve their operations.
5. Automated Billing and Invoicing for Faster Payments
Automated billing and invoicing have revolutionized the payment process for businesses of all sizes. With the touch of a button, bills can be generated, invoices can be sent out, and payments can be processed seamlessly.
This technology has not only revolutionized the way businesses operate, but also improved the customer experience. By automating the payment process, businesses can ensure a faster and more consistent payment timeline, ultimately improving their cash flow.
Additionally, automated billing and invoicing can eliminate error-prone manual processes, reducing the risk of mistakes and delays. For businesses looking to streamline their payment processes, automated billing and invoicing is a must-have tool.
What Trucking Firms Have Implemented this Technology?
XPO Logistics, Schneider National and J.B. Hunt are some of the major trucking companies that have adopted automated billing and invoicing technology in order to improve their payment processes. XPO's MyAccount platform enables customers to pay for their shipments with a few clicks of a button.
Similarly, Schneider National's SmartPay app allows customers to view their invoices, make payments and track the status of their shipments. J.B. Hunt has also deployed a payment portal that enables customers to easily manage their billing and payment processes online.
By leveraging automated billing and invoicing technologies, these companies have been able to streamline their payment processes, resulting in improved customer satisfaction and cost savings.
6. More Streamlined Regulatory Compliance with Automated Forms Filing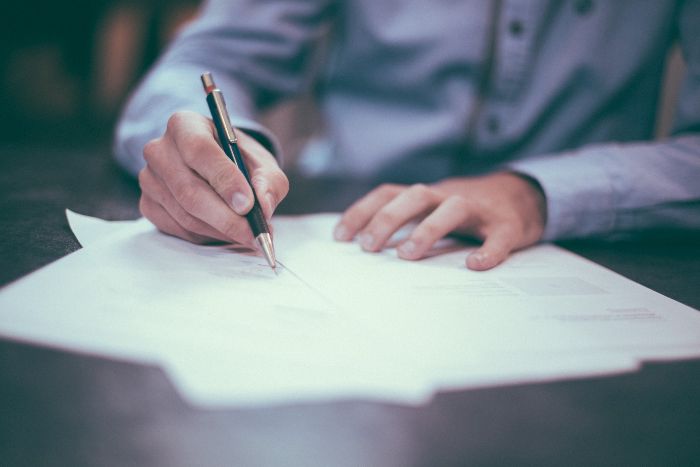 Regulatory compliance can be a complex and time-consuming process, but it's critical for any business to stay compliant with the regulations governing their industry.
Fortunately, advances in technology have made compliance much easier, especially when it comes to filing forms. With automated forms filing, businesses can streamline the process, reducing the risk of errors and saving time.
By automating the filing process, businesses can increase accuracy and efficiency, allowing them to focus on other priorities. Plus, automated forms filing can help ensure that businesses stay on top of regulatory changes and updates, minimizing the risk of non-compliance. For any business looking to simplify compliance, automated forms filing is a game-changer.
What Companies in the Trucking Industry are Using this Technology?
The trucking industry has been quick to adopt automated forms filing technologies. XPO Logistics, for example, uses an integrated cloud-based platform that allows users to create and manage their forms in a single system.
Similarly, Schneider National utilizes its SmartLink service to ensure that all of its drivers remain compliant with federal regulations. J.B. Hunt and C.R England also utilize automated forms filing technologies to streamline their regulatory compliance processes.
By leveraging these technologies, trucking companies have been able to decrease the risk of non-compliance, reduce paperwork and save time. Automated forms filing is quickly becoming an indispensable tool in the trucking industry.
What are the Risks and Downsides of Using AI in the Trucking Industry?
While AI can provide a number of benefits to the trucking industry, there are also some risks and downsides that need to be considered.
One major risk is that AI algorithms may not always make decisions accurately or fairly, leading to errors in the process. Additionally, data privacy could be at risk if sensitive information is collected and stored.
Finally, there is the risk of over-reliance on AI technologies. If a business relies too heavily on automated processes, they may unintentionally overlook important details that could lead to problems in the future.
In order to maximize the benefits of AI without taking on too much risk, it's important for companies to employ a risk management strategy and ensure that they have processes in place to monitor the AI systems. By taking these precautions, businesses can reap the rewards of AI while still staying safe.
It is clear that artificial intelligence (AI) will shape the future of trucking. By automating vehicles and providing predictive maintenance, routes will be quicker and safer, communication and collaboration between drivers, dispatchers, warehouse managers and other stakeholders will improve, making for a better overall driving experience.
Additionally, by streamlining regulatory compliance with automated form filing, billing and invoice processing – an important step for drivers to getting paid on time – is also made simpler.
While these improvements in technology have been revolutionary thus far, one can only imagine the potential that it opens up in the future. The full extent of AI's impact on trucking has yet to be seen but surely there are plenty more opportunities around the corner.
How is AI affecting your work now? Please share in the comments.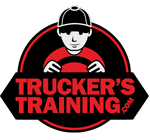 Martin has been writing about the transportation, supply chain, and trucking industry for over 5 years. His father was in the trucking and logging business for a number of years, which exposed him to the industry. His passions include traveling, camping, being in nature and hiking.