What Does a Dump Truck Driver Do?
Professionals in this field are responsible for driving trucks that have open beds suitable for hauling garbage, paving materials, construction supplies, and more.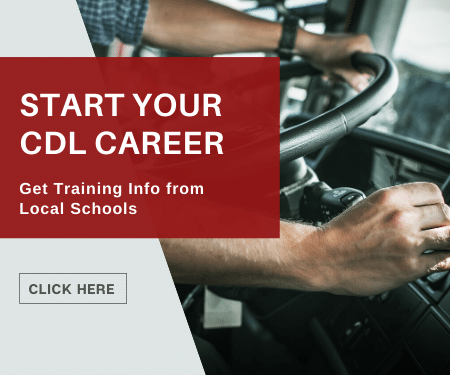 Often times dump truck drivers will haul coal, crushed rock, sand, gravel, and other loose materials that otherwise couldn't be contained in a traditional truck bed.
What are the Responsibilities and Duties of a Dump Truck Driver?
Whether working in construction or any other field, dump truck drivers will be required to fulfill a number of responsibilities while on the job. These include but are not limited to:
Follows I.C. regulations regarding driver logs
Safely drives truck and materials to various destinations
Understands how to use cranks and levers inside of the truck to dump contents of bed and tilt body
Must have and maintain a clean driving record
Understand and uses the truck's hard mount computer system with great accuracy
Must operate and set brakes
Flexibility with hours; drivers may be required to go out of town throughout the week
Driver must grease their dump truck every 5,000 miles
Driver must maintain a clean and safe work truck with regular maintenance
Driver must inspect to make sure materials are loaded correctly
Drivers must review and verify shipping document information to ensure accuracy
Before and after trips driver must inspect truck and equipment, including: gas, oil, tires, lights, and water levels
Department of Transportation compliance must be maintained at all times
Job duties and responsibilities will vary based on place of employment, although all dump truck drivers should expect those listed above to be required with any employer. Additional responsibilities may be added depending on the requirements of the company.
What are the Competency Requirements for a Dump Truck Driver?
Although there are no supervisory responsibilities for this career choice, there are competency requirements that must be met. These include but are not limited to:
Ability to Problem Solve – Dump truck driver must be able to identify problems and resolve them using reason no matter what type of situation.
Work in a Team – Driver must have the ability to work well with a team by giving feedback, providing feedback, and building positive morale with others. Must be able to resolve problems with a group as well.
Knowledge of Industry Materials – Driver must be able to correctly identify materials being hauled to ensure accuracy for deliveries.
Clear Writing – When filling out reports, driver must write clearly with detailed information, proper spelling, and proper grammar. They must also be able to interpret information being read so they can properly respond.
Strong Communication Skills – Can speak clearly no matter what type of situation; is able to listen to others; responds to questions; can present in a group; will actively participate in meetings.
Interpersonal Skills – Driver should be able to listen to others without interruption, control emotions, have a willingness to listen to others, and a focus on resolving conflict peacefully.
Awareness of Budget – Driver should maintain awareness of costs to help contribute to profits and reduce loss.
Efficiency – Driver should complete work efficiently while working on increased productivity. They should also work in a safe manner and encourage others to be safe as well.
Ethical Awareness – Driver must treat co-workers and clients with respect, maintain commitments, show up to appointments on time, show integrity, and uphold values of employer.
Time Awareness – Driver must be able to plan and organize in addition to using their time efficiently.
Dependable – Driver should listen to management, follow instructions, take responsibility for their own actions, work hard to reach goals, maintain work commitments, and work as a team to create alternative plans.
Safety Awareness – When working, driver must be aware and execute all safety and security procedures. Driver should also be able to report unsafe conditions, use equipment properly, handle materials safely, and maintain awareness of DOT safety regulations.
Professionalism – Driver must work well under pressure, treat others with respect (no matter position), handle situations in a tactful manner, and follow through on duties and commitments.
Adapt to Changes – Driver must be able to adapt to changes at work, including those that are unexpected or frequent. Driver should also be able to determine best plan for changes so work can still be carried out efficiently.
Punctuality – Driver must show up to work on time and work consistently throughout the day.
Self Motivation – Driver should be self-motivated to succeed and overcome any obstacles thrown in their way.
What are the Qualification Requirements for a Dump Truck Driver?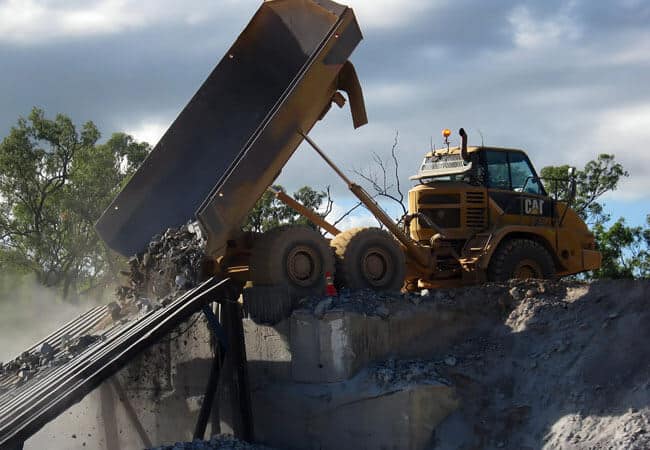 The qualification requirements of a dump truck driver ensure they have the ability, knowledge, and skills that are necessary to do the job properly. These include but are not limited to:
Licenses and Certificates – Driver must have a Class B Commercial Driver's License. They should also maintain a current DOT medical exam
>>CDL Training
Age – Minimum of 21 years old
Experience – One year of experience
Computer – Basic skills using the computer
Language – Driver should be able to read and comprehend instructions, write instructions in English, present information to groups and individuals, and speak with clarity
Reasoning – Driver must have common sense needed to carry out and provide instructions. They must also be able to solve problems
Math – Driver must be able to use basic math, such as adding and subtracting two-digit numbers, dividing, and multiplying. Knowledge of measurements of weight, volume, distance, and American money should also be understood
Driving Record – Clean driving record is mandatory
Specialty Knowledge – Knowledge of DOT rules and regulations is required, as is an understanding of truck maintenance. Driver should also be able to pass road tests
Physically Capable – Driver must have the physical ability to perform the daily requirements of this job. For those who are disabled, arrangements may be made to accommodate essential functions. Some of the physical expectations drivers should have include: sitting for long periods of time, using hands to operate truck, climbing, balancing, standing for long periods of time, kneeling, crouching, and crawling. Driver should be able to lift anywhere from 10 – 100 pounds up or down. Good vision for distance and depth perception is also important.
What is the Work Environment Like?
For dump truck drivers, they will see a wide variety of mechanical parts and industrial materials. They will also have to handle all outdoor weather conditions. Additionally, the driver should expect to work in a noisy environment which includes vibrations of the work truck.
Want to become a dump truck driver? Here's how you do it.
Geoff is a freelance writer with 20+ years of experience in driving trucks and buses, dispatching, supervising, and training commercial driving teams. His expertise is writing topics on the transportation and trucking industry, and information technology trends.