A CDL is required depending on the kind of dump truck you will be driving. We will walk you through the process of getting your dump truck license. We will provide information on what tests you need to pass and what requirements you need to meet. So, whether you are just starting out or are already in the process of getting your license, this post will be helpful.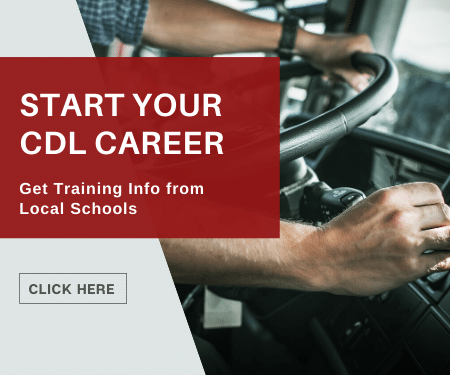 What License Do You Need to Drive a Dump Truck?
The type of commercial driver's license (CDL) you need to start driving a dump truck depends on the type of truck or vehicle you will be operating:
Class B Dump Truck Driver's License
You need a Class B CDL if you will be driving a dump truck that has a Gross Vehicle Weight Rating (GVWR) of 26,001 or more pounds, but not exceeding 33,000 pounds.
Straight dump trucks are the vehicles you will be operating with a Class B license.
Class A Dump Truck Driver's License
If you will be driving any dump truck with a GVWR of 33,001 or more pounds, you must get a Class A CDL.
With a Class A license you can drive tractor trailer dump trucks which are bigger and longer than straight dump trucks.
Non CDL Dump Truck
Dump trucks that you can drive without a CDL are those with a GVWR (Gross Vehicle Weight Rating) of 26,000 pounds or less. Most dump trucks weigh more than 26,000 lbs, which means you'll need a CDL to legally drive them.
Depending on the state, you may be able to drive a truck with a GVW of 26,000 lbs and pull a trailer of 10,000 lbs GVW or less without a CDL. Check with your local DMV for more information.
There are some under CDL dump trucks that you can drive such as:
Freightliner M2
International 4300
Ford F650
To be on the safe side and for more job opportunities, the best approach is to get your Class A commercial driver's license. The CDL A gives you the most flexibility and opportunity for driving all kinds of trucks.
Dump Truck Endorsements
Endorsements related to dump truck driving are additional written knowledge tests for specific technical knowledge that you take as part of the written examination. The following endorsements relate to dump trucks that you can get:
Combination vehicles

Air brakes

Tanker vehicles

Hazardous materials

Double and triple trailers
How to Get Your Dump Truck Driver's License
To get a Class A or B CDL you will need to pass a written exam and a road test. The written exam will test your knowledge of dump truck safety and operation. You can find study guides for this exam online or at your local library.
Once you have passed the written exam, you will need to take a skills test. This test will show that you know how to operate a dump truck safely. To prepare for this test, you should practice driving in different conditions and practicing parking and backing up. A good instructor from a reputable school will give you this kind of training.
You will also need to meet certain requirements, such as having a clean driving record, being at least 18 years old, and passing the mandatory medical exam. Once you have passed all of the required tests, you will then be issued your dump truck license.
Now that you know how to get your dump truck license, it's time to start looking for a dump truck driving school. A good dump truck driving school will provide you with the training and knowledge you need to become a safe and successful dump truck driver.
Dump Truck Driving School
When researching dump truck driving schools, look for one that offers both classroom and behind-the-wheel instruction. Also, it is important that you feel comfortable with your instructors and that they are able to answer any questions you have. Great instructors are veteran drivers and have many years of experience under their belts.
You also want to look for a dump truck driving program that is accredited and is registered with the FMCSA. The school should meet the Entry-level Driver Training (ELDT) standards set by the federal government – these are standards that help to ensure road safety. Completing the ELDT is required before you are issued a CDL A or B license for the first time, or if you're upgrading an existing commercial license from Class B to A, or Class C to B.
ELDT curriculum covers the following:
Theory training: Theory goes over the basic and advanced operations of the vehicle, safe operating practices of the vehicle, vehicle systems and reporting malfunctions, and HOS (Hours of Service) rules.
Behind-the-wheel training: This practical training portion ensures trucking students learn how to operate a commercial motor vehicle, and know how to do basic control skills and maneuvers of the truck.
A good dump truck driving school will teach you skills to set you up for success:
Learn how to do a pre-trip inspection
Practice how to drive and maneuver the vehicle – perform a sight-side parallel park, an alley dock, a blindside parallel park, and straight-line backing.
The school should also help you find employment.
Another important factor when researching a CDL training program is to make sure that the school has the right vehicle you can practice and be trained on. Most companies will look for someone who can drive both automatic and manual transmission dump trucks, so make sure the vehicle you train and test on have no restrictions. 
It's Time to Get Your Dump Truck Driver's License
When you are ready to take the skills test, you will need to contact your local DMV. They will be able to give you a list of approved testing locations.
Make sure that the vehicle that you will be doing your skills test on is the right vehicle for the commercial license you want to get. Once you have passed the skills test, you will be issued a dump truck license! Congratulations! Now you can start driving a dump truck for a living. If you want to take it a step further, you might want to consider starting your own dump truck business.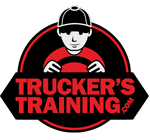 Martin has been writing about the transportation, supply chain, and trucking industry for over 5 years. His father was in the trucking and logging business for a number of years, which exposed him to the industry. His passions include traveling, camping, being in nature and hiking.