Starting a dump truck hauling business can be personally rewarding and financially profitable, so long as you have a good business plan, and opportunities are available. After all, every construction site needs materials hauled to and from their site.
Developing a sound plan by researching your market, finding needs and opportunities, identifying your customers, understanding your local laws and regulations, and calculating start up and maintenance costs can give you an edge in the hauling business.
Doing a gut check of whether or not being your own boss is what you want is probably the most important. Being a dump truck driver employee and starting your own dump truck company are completely different. Launching a company means you will be responsible for every aspect of the business, which means it could take up a lot of your time, money and resources.
Learn Your Dump Truck Services Market
The first step is determining if your area can support a dump truck business. If the market is already saturated, your company will be challenged in acquiring business. Ideally, your area will have plenty of construction, mining or waste management projects, and potential customers. Learn what types of hauling jobs are in demand in your area. 
A key opportunity in the dump truck services industry is government funding for infrastructure developments such as highways and streets, according to IBISWorld.
Make sure you check the economic forecast as well — contacts are likely to dry up during a recession or any situation that results in less construction or need for materials to be hauled.
According to IBISWorld, the market size of the dump truck services in the U.S. is $20.3 billion in 2023. The market size of the industry is expected to grow 2.3% in 2023.
Make certain you can open your business since you need to operate out of an area zoned for your business. Also, consult a lawyer to learn if any local laws you need to be aware of that may increase your costs or determine where you can locate your business. 
Create Your Dump Truck Business Plan
Once you've determined that your desired location has enough demand, you'll need to decide on your business plan. You'll need to decide how your business will be structured. This is decided by your future plans.
To run one truck for the foreseeable future, you can be a sole proprietorship. If you want to have many trucks and expand, an LLC might be better. Decide how many trucks you want to start with, get all your insurance settled, and have land to park your trucks on and operate your business. If you intend on having a fleet, you'll need employees and all the paperwork and insurance for them as well. 
Consult a lawyer to ensure you're following the law. You'll also need to acquire your trucks and determine whether you'll contract out maintenance or hire your own mechanic. Also, be sure you understand your costs, like maintenance and fuel to know you are profitable. Don't make yourself too big to start, since it isn't easy to launch any business and higher overhead will make it harder to make a profit.
Dump Truck Owner Operator Start-up Costs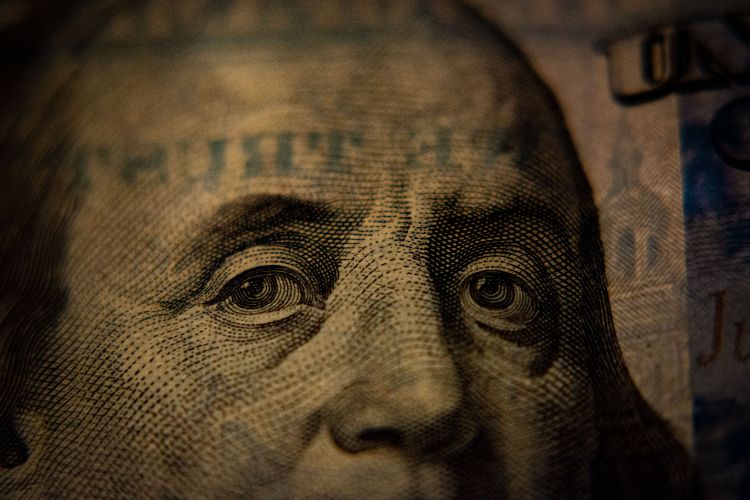 Drivers and Employees
You'll need drivers for any business involving trucking. The median pay in 2021 for dump truck drivers is $48,310 or $23.23 per hour, (BLS). Keep this in mind when determining how many employees you'll hire.
If you intend on driving yourself, you need a CDL to drive a dump truck. It's best to learn at a local trucking school. In fact, to be an owner-operator, it might be worthwhile to drive for another company first, so you can make your beginner mistakes without hurting your own wallet. 
You can also make contacts while doing this that can help you get clients once you start your own business. If the intent is on owning many trucks, you'll need drivers with the proper licenses and insurance. For a business that will be larger than just one truck, you'll likely need other non-driver employees to help you run it. 
Buying Your Own Dump Trucks
The biggest start up cost of your dump truck business will be your truck. Once you've decided on your scale, you'll need to purchase your truck or trucks. A brand new dump truck can range from $100,000 up to over $200,000 U.S. – depending on make, model, year it's built, and features.
For example, on CommercialTruckTrader.com, a 2023 Peterbilt 567 dump truck will run you $266,000+ U.S.
An older used truck, on the other hand, is easier on the pocketbook. A 2014 Freightliner Business Class M2 106 with 125,000 miles can run you around $55,000 U.S.
The main issue with used trucks is that they require more maintenance than a new truck to meet regulations and safety guidelines. Only buy trucks that fit your intended business model and the demand in your area. 
Remember that you'll still likely need financing to buy your trucks since dump trucks aren't cheap. Financing rates depend on a number of factors such as your credit score, so one of the best things you can do is start cleaning up and improving your rating. 
Dump Truck Insurance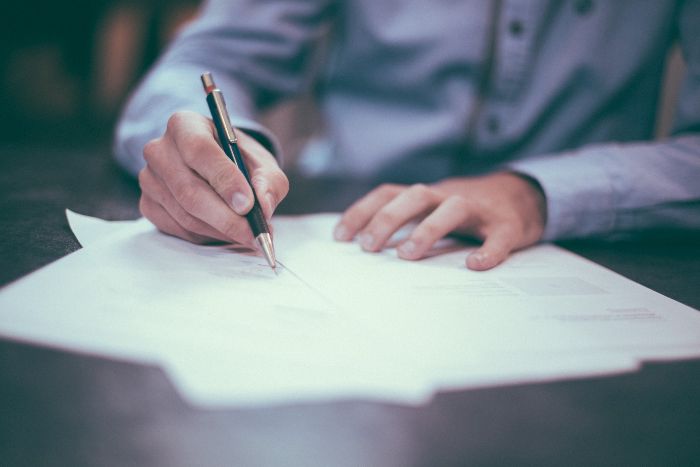 One of the costs you will need to consider when starting a dump truck business is insurance. Insurance protects your business from liability in the event that one of your trucks is involved in an accident.
There are a number of different types of dump truck insurance, and the coverage you choose will depend on the size and scope of your business. You should speak with an insurance agent to determine the best coverage for your needs.
Insurance is a necessary expense for any dump truck business. This protection will safeguard your business in the event that one of your trucks is involved in an accident.
How to Market Your Dump Truck Business
When you open any new business, you need to get the word out to your potential clients. Throwing an opening party, advertising in local papers, and online can help you get the word out. Having deals for new clients and offering bonuses for referrals can help drive more business.
When you're first starting out, focus on smaller clients and start-ups to build experience that you can use to market yourself to bigger clients and contracts later on. This will also give you an idea of what you should charge for larger jobs and contracts. 
How to Price Your Dump Truck Service
One issue for any new business is determining your prices. One easy way to determine what your market will support is to get quotes from competitors and see what they charge for different services. Once you know, keep yourself on the lower end to attract clients until you have more experience and can charge more. 
Remember to keep your prices competitive but don't bid too low or you'll cut into your profits. You also need to factor in costs like fuel, maintenance, and overhead to make a profit. Keep an eye on competitors over time, you don't want to be pricing yourself too high for the market or you won't get any business. 
How to Get Clients and Contracts for Your Dump Truck Business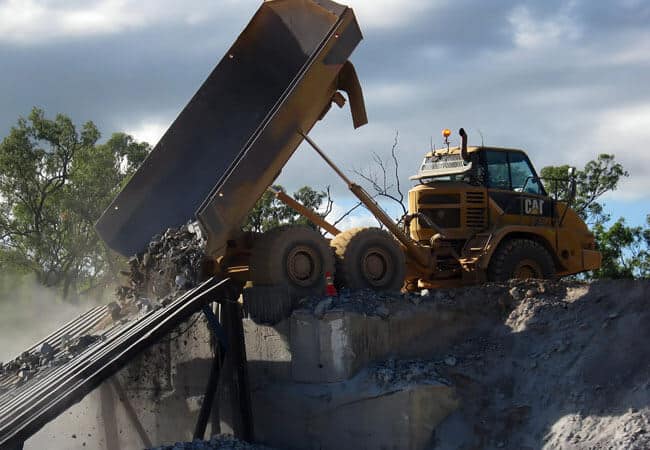 Starting off you'll mainly work with individual clients and businesses. Your marketing should get the word out and help draw in business. Once you have the experience, you can start trying to bid on contracts to make more money – ensuring you have steady work and income. Do your research to learn how to bid and be prepared for your potential clients to ask you to defend your pricing and experience.
Conclusion 
Now that you know the basics, you can build your business and hopefully expand.  Keep up with your bidding and watch your costs and you should be able to run a successful business that can last for years. After all, dump truck services are almost always in demand in many sectors.