As a dump truck business owner, you know that having the right insurance is essential to protecting your business. But with so many options out there, it can be tough to figure out what coverage you need.
This guide will help you understand the basics of dump truck business insurance and how to choose the right policy for your operation. We'll cover everything from liability to cargo insurance, so you can make sure your business is properly protected.Read on to learn more about getting the right dump truck business insurance.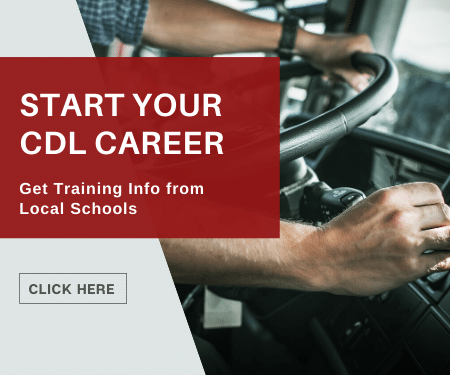 What is Dump Truck Insurance and Why Do You Need It?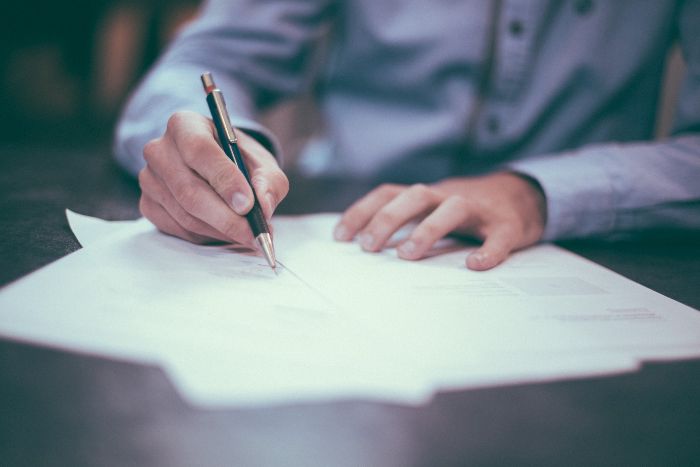 Dump truck insurance is a type of commercial insurance customized for businesses that use dump trucks. Whether you're an owner operator who drives only one dump truck, or a larger business with a fleet of them, a dump truck insurance is required. It provides protection for the vehicle, driver and operators, as well as any property or cargo owned by the business.
This coverage can be tailored to meet the specific needs of each organization, offering a wide range of protection from general liability claims to uninsured motorists to property damage.
A key component of dump truck business insurance is auto liability coverage, which helps protect businesses from lawsuits stemming from accidents caused by employees or subcontractors operating company vehicles.
Having quality commercial coverage could offer peace of mind for businesses seeking protection against financial losses associated with ownership and operation of dump trucks.
What are the Types of Coverage for a Dump Truck Business?
Dump truck businesses must have a variety of insurance coverage in order to be protected from unexpected costs and liabilities.
Liability insurance is essential for dump truck businesses, and should cover claims that 3rd parties file against your company such as bodily injury, property damage, legal expenses.
Contractual liabilities such as indemnification or breach of contract
Physical damage insurance covers the dump truck and its cargo from theft, vandalism, or natural disasters like floods
Establishments that own their facility should also invest in property coverage to insure against loss due to covered perils listed in the policy
Specialty insurers may also offer products specifically designed for transport industry operations, such as cargo coverage, non-owned trailer liability, bobtail liability and more.
Shop around to compare different policies, and make sure to ask advice from an experienced agent when selecting the right coverage mix for your business's needs.
What Factors Affect the Cost of a Dump Truck Business Insurance?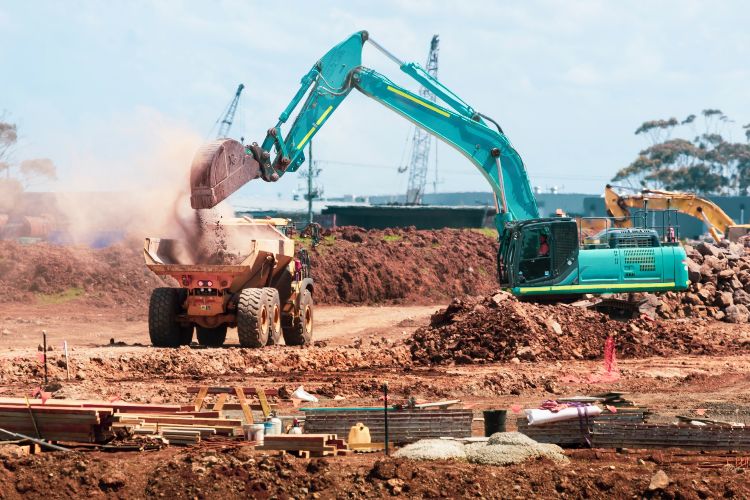 According to BravoPolicy.com, the average monthly insurance cost for a dump truck business ranges from $200-$600 per month per vehicle. There are a variety of factors that can affect the cost of dump truck business insurance. Some of the key factors that affect the cost of insurance include:
Type and size of your business,
Number and size of vehicles in your fleet – the larger the truck the more expensive because they can cause more damage,
Age and condition of your dump trucks,
Types of materials you haul and the distance you haul them,
Clean driving record and experience of drivers – younger (25 years old or below) and inexperienced drivers cost more to insure
Experience in running a trucking business.
Additionally, some carriers may offer discounts for safety features on your vehicles or for having an excellent accident-free driving record.
The location where you operate and any special endorsements you need can also influence cost.
Finally, the amount of coverage that is selected will have an impact on overall expenses as well. Ultimately, each insurer will use their own criteria to determine the exact cost for coverage.
How to Get the Best Rate on Dump Truck Business Insurance
Insurance is an important part of protecting your dump truck business, but it can be a confusing and expensive endeavor. To get the best rate on dump truck business insurance, shop around and compare rates from multiple providers.
Be sure to inquire about discounts awarded for having strong safety records or taking driver safety courses. Additionally, consider combining coverages with the same provider to take advantage of discounts that can add up over time.
Many carriers also offer coverage options unique to specific types of businesses, as well as enhanced benefits like roadside assistance and electronic monitoring systems.
Taking all these factors into consideration will ensure you are getting the best rate for your dump truck business insurance.
Tips for Saving Money on Dump Truck Business Insurance
Starting and running a dump truck business can be expensive, with one of the most significant costs being insurance. Fortunately, there are plenty of ways you can save money on dump truck business insurance.
When hiring drivers, make sure that they have clean driving records and are experienced
Maintain your fleet and ensure they're in good condition
Maintain a good safety rating or CSA score
Keeping a clean loss record is an effective way to score discounts when it comes time to renew policies.
Raising your deductible is another great way of saving money, but keep in mind that this could end up costing you more in the long run if you suddenly need to make a claim.
Additionally, some insurance companies offer discounts for paying premiums in full instead of making payments over time.
Shopping around for quotes from different companies is also a good idea; sometimes drastically different prices are offered by otherwise similar companies, so do your research.
Benefits of Having Insurance for Your Dump Truck Business
Having dump truck business insurance provides financial security and increased peace of mind for any construction business. Being able to respond quickly and appropriately to a potential incident or another unforeseen event is critical in protecting your investment, as well as your employees' safety.
Dump truck business insurance can help mitigate the costs related to claims from property damage, workers' compensation, personal injury and legal action taken against you due to negligence or another type of wrongdoing.
Additionally, having this coverage can provide more financing options should the need arise while protecting all aspects of your business's assets.
In short, proper dump truck business insurance coverage can save time and money, allowing you to concentrate on growing your business and staying ahead of any potential issues.
How to Find the Right Insurer for Your Trucking Business?
When it comes to choosing an insurer, it's important to understand your needs and find the right combination of coverage and value. It's important to do research on potential insurers in order to identify ones that are rated highly by ratings agencies, personal recommendations and customer feedback surveys.
When you have narrowed down the options, read through the policies carefully to be sure of exactly what is covered and make use of free online quotes for comparison purposes. Finally, talk to a qualified insurance agent who can help you identify any further risks or blind spots from your policy so you can get the best value for money.
In conclusion, dump truck business insurance is essential for any business that utilizes dump trucks as it provides safeguards against potential risks. With different types of coverage available, there are a number of other benefits to having this type of insurance policy including protecting companies from liabilities and expenses in the case of an accident or injury.
Moreover, there are various ways to save money on dump truck business insurance, such as taking advantage of discounts and comparing rates from multiple insurers. Ultimately, choosing the right insurer is essential when it comes to getting the best rate on your insurance policy; however, by shopping around and researching all options, you can ensure that you get the best coverage for your needs at an affordable price.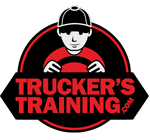 TruckersTraining.com provide information, tools and resources to those who want to become a truck driver in the U.S. We hope that you can use the content on the site to help inform you on whether or not you want to drive trucks for a living.