In uncertain times, people are inclined to look for a job that provide stability. Driving tow trucks is a career that's always in demand and doesn't require expensive degrees or certifications.
However, there's more to being a tow truck driver than just owning a lift kit. Here's a brief rundown of what you'll need to know before you can embark on your new career.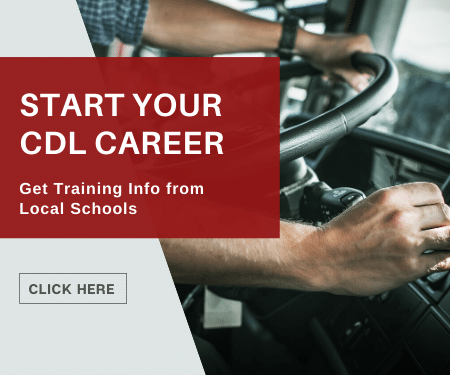 Tow Truck Driver Qualifications
Drivers wanting to become a tow truck driver must obtain a commercial driver's license, on-the-job experience, and training.
Age Requirement
According to federal law, the minimum age requirement to drive a tow truck is 18 years old.
However, towing companies tend to have their own criteria. So, while you could technically qualify to be a tow truck driver at eighteen, you might have some difficulty finding work.
Most companies will post a minimum age between 21-25 years old, hoping to find candidates who have a few years of driving under their belts.
Physical Exam
Towing is physically demanding. You may have to pass a physical exam, including vision and hearing tests.
Drug Screening
A drug screen is usually part of the hiring process for tow truck drivers. Because the job requires operating heavy equipment, by definition, employers will want candidates who are drug-free and in good physical shape.
Education
Similarly, there's no minimum level of education required to become a tow truck driver, but here, too, companies make their own rules. Usually, they will require a high school degree or GED.
Certification
As for licenses and certifications, the only one you need to be a tow truck driver is the standard driver's license for your state. There's no legal requirement to go for your CDL, or Commercial Driver's License like you would do if you wanted to drive trailer trucks. However, having a CDL will be a big plus in your job search.
In some states, tow truck drivers may need to pass a written exam, so check your local laws. There are also professional certifications (see below) you can get, which we'll go into more later. The single biggest advantage you can have as a candidate is a clean driver's license. If you have DUIs or DWIs on your record, or if you have a history of speeding or parking tickets, you'll have trouble finding work.
Background Check
Towing companies will also run a background check on you most of the time. This is because, as a tow truck driver, you'll spend a lot of time handling other people's property. Companies will want assurances that you are a trustworthy person.
Skill Set & Personality
In tow truck driving, like in any job, there's a certain personality that tends to succeed.
Why Become a Tow Truck Driver?
Driving a tow truck is hard, dirty work that comes with a number of challenges. But it comes with rewards, too.
Job Demand
Tow truck driving has a high degree of job security compared to other jobs for high school graduates. Fluctuations in the market don't affect the need for automobile recovery. Customers can't scrimp on towing services; when their car breaks down, they find the money. That inflexibility makes driving a tow truck a genuinely recession-proof job.
You'll rarely have to worry about layoffs because you'll always be in demand. It's also rare to hear a tow truck driver complain about not getting enough hours. They're more likely to complain about getting too many, although no one complains too much about overtime.
Low Level of Entry
To start a career in towing and hauling is easy. If you meet the minimum age and if you have the standard driver's license then you can apply to drive a tow truck.
However, a commercial driver's license, or CDL, can help you in your job search. According to federal law, you need a CDL to tow loads of 26,000 pounds or more. That's the weight of a mid-sized truck.
Getting your CDL is a bit like getting your driver's license all over again. First, you take a written exam to get your commercial learner's permit (CLP). Then, you go to a specialized driving school where you'll be able to practice the maneuvers you'll need. Then, you take the exam, pay a fee, and receive your license.
Requirements vary slightly from state to state, and there are several classes of CDL and endorsements you can add on. Check your local job listings to see what the average towing company in your area requires.
Home After Work
Unlike long haul truck drivers, most towing professionals get to go home at the end of their shift. Part of the reason there is a truck driver shortage is that most people don't want to be away from home and their family.
The hours that you work may not be ideal, for example, if you're on call or if you work a late night shift, but at least you can sleep in your own bed after you clock out.
Tow Truck Operator Training
Do You Need a CDL to Become a Tow Driver?
According to the Federal Motor Carrier Safety Administration (FMCSA), the tow truck and the vehicle that it's towing are considered the same as any powered vehicle towing a non-powered vehicle:
Group A CDL:
Group B CDL:
Group C CDL:
Tow Truck Driver Training
Training is typically learned on the job through job shadowing a more experienced operator. There are certifications that are specific to tow truck drivers, which are advantageous to advance in the career of towing. These are administered by the Towing and Recovery Association of America, or TRAA. However this certification is not a requirement to start a towing career.
The TRAA offers three levels of certification:
Level 1 – Light Duty – certification to operate a hidden-wheel lift. To get certified for level 1, you must have at least 90 days towing experience, and meet federal, state and local requirements for towing and recovery workers.
You will be tested on knowledge such as:
Level 2 – Medium and Heavy Duty – To get certified you must have at least 1 year experience as a tow truck operator; must have NDCP Level 1; and meet all levels of government requirements to be an operator (e.g. CDL).
You will be tested on:
Level 3 – Heavy Recovery Specialist – To get certified you must have the NDCP Level 2; at least 2 years' experience; letter of recommendation and meet all requirements to operate a tow truck (e.g. CDL).
You will be tested on:
All three levels include requiring candidates to log work hours and take a written exam. The second and third levels include an oral interview.
You will need a CDL to take the second two exams, as a prerequisite. It is a good idea to go through all three levels of certification if you want to make tow truck driving your career.
However, they are not a job requirement to fulfill before you are hired. You cannot become TRAA certified unless you have, or have recently had, a regular job as a tow truck driver.
Tow Trucker Salary
The median 50 percent of tow truck drivers earn $47,131 to $61,203 per year according to Salary.com.
According to Indeed.com, they have it a little higher at $64,936 per year as the average base salary.
BLS.gov classified tow truck operators under the Heavy and Tractor-trailer Truck Drivers, which have a median pay of $45,260 per year or $21.76 per hour in 2019.
It's normally a salaried position that comes with benefits. You can expect a 401(k) and health insurance, at minimum. You're likely to get paid sick time and vacation time, and regular raises. Not bad for a blue-collar job.
Takeaway
Driving a tow truck isn't for everyone. It has plenty of challenges that are unique to the profession. However, it's also rewarding. The pay is good, and a job in towing is all but guaranteed to be secure. So if you're a good driver with a clean license, drug-free and in good physical shape, tow truck driving might be the career for you.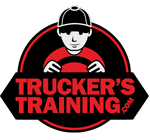 TruckersTraining.com provide information, tools and resources to potential truck drivers in the U.S. We hope that you can use the content on the site to help you decide if want to drive trucks for a living.