Taking and receiving calls as a truck driver on the road can be hazardous. You need to answer work-related calls, but you also don't want to stop the truck every time you receive one. This is why bluetooth headsets are such a boon to modern truck drivers, improving their safety factors a dozen times over. When you spend countless hours on the road delivering goods all across the country, truckers need a reliable wireless headset. 
Truck drivers can spend upwards of weeks in their trucks with only their radios and phones to keep them company. Whether it's for work or for keeping up with loved ones, truckers need headsets built for them in their gear toolbox.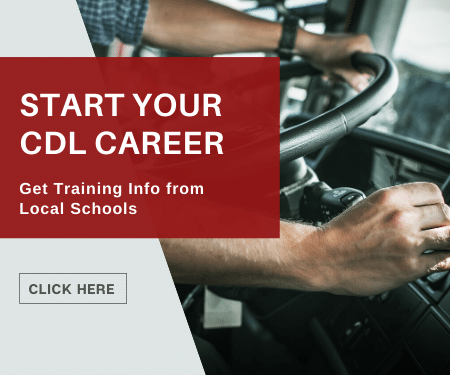 Talking and Driving Laws
Some states are cracking down on dangerous distracted driving by passing laws enforcing it. California passed a law that bars drivers from talking on the phone without some sort of hands-free device. Truckers face other dangers on top of answering phones. For those who drive through the night, exhaustion is never far away. There's also the danger of driving hypnosis from the monotony of the same dull action day after day. Weather plays a huge role in safety, as well as other, possibly reckless drivers who pose a threat.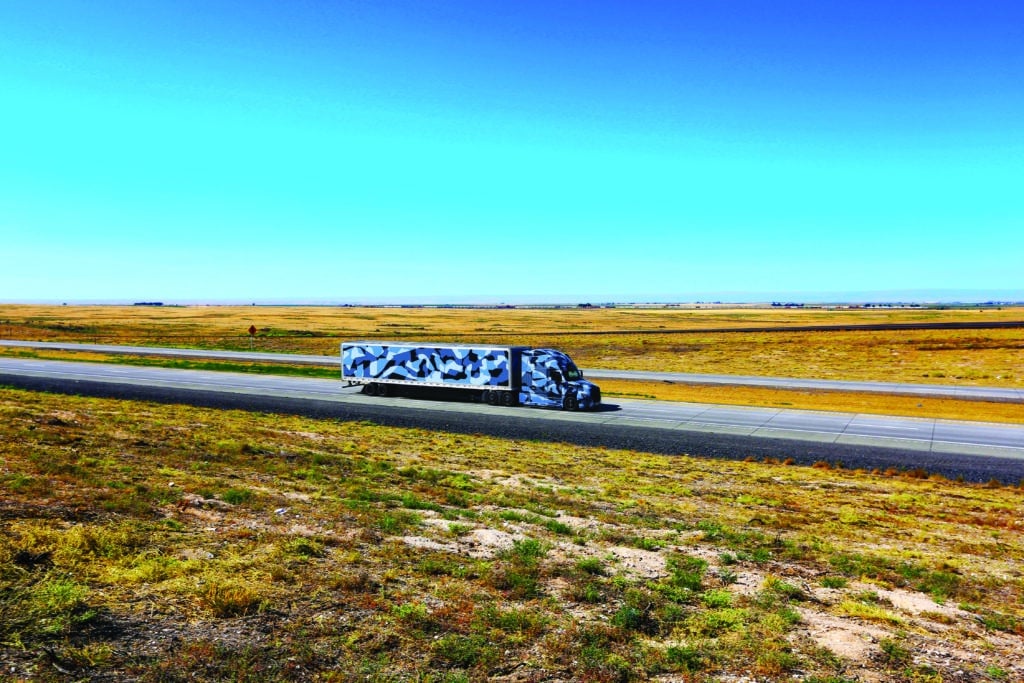 Honestly, truckers have enough to worry about in the daily grind without stressing about answering their next phone call. FMCSA regulations forbid truckers from engaging in distracted phone conversations where their hands might leave the wheel for even a second. This makes headsets an absolute necessity for truckers. Truck drivers are an especially big concern for this since their vehicles essentially triple the damage output in an accident. 
Headsets enable truckers to drive and talk simultaneously, and Bluetooth technology that can react to your voice and answer calls automatically is a major boon. The only problem lies in which one to choose. These days, tons of different brands exist. How do truck drivers know which brand to pick and why? What advantages do some offer over others? And how will you know which one is just perfect for you?
The Importance of Using a Headset While Driving
Distracted driving, even something as simple as holding your phone while you're talking, is exceedingly dangerous. It's spelled game over for so many unfortunate motorists, including truckers. Whether through no fault of their own or negligence in keeping their hands on the wheel, too many die every year from distracted driving. And again, police are on the lookout for such distractions, and they aren't above pulling big semis over. 
Luckily, the headset was invented. It's just like it sounds — a phone set that attaches to your head. You can talk and drive at the same time while keeping your hands on the wheel. And since Bluetooth controls many devices, it's possible to answer a call without even touching the device. 
By being voice-activated, you simply have to speak to the device to take the call, which also saves time and attention for the road in front. Besides all that, truckers operate under strict regulations preventing them from talking on the phone without headsets, meaning they could be fined, suspended, or even fired for violating this rule. 
The better headsets, like anything else, can run a bit on the expensive side, but it's a worthwhile investment if you're planning on using it a lot. If you haven't found one yet, you might surprise yourself by how handy they are to have, and how easy they are to use.
What to Look for When Buying a Trucker Headset
It's not as simple as just going out and buying a headset. There are a lot of factors you have to consider. Truck drivers, where some live pretty much on the road, have unique needs to take into considerations. Features such as comfort, sound clarity, noise cancellation, battery length and obviously Bluetooth capability are musts for truckers. Here's an overview of headset features and functionality to consider if you're a truck driver:
Bluetooth: This is almost non-negotiable since it's required to activate remotely. Fortunately, it's rather hard to find one without it.
Noise Cancellation: For instance, trucks are extremely noisy vehicles, so you'll want a headset that has excellent noise cancellation and can block out external distractions for better calls.
Talk Time: This is a big factor in the usefulness of your device, especially since you'll spend so long on the road and you'll need a guarantee that you'll have plenty of time in which to communicate.
Range: Naturally, range is super important, especially if your routes commonly take you into the mountains where the signal is scarce.
Voice Control:  This one is also a biggie since you don't want to drown the hearing of the person on the other end.
Functionality: Hey, this one just goes without saying — it won't be much use to you if it doesn't even work properly.
Battery Life: You may not have a means of charging it remotely. Long battery life is utterly critical. You never know when your next call will come in in relation to your next pit stop.
Best Trucker Bluetooth Headsets
Here are our top 5 wireless headsets for truck drivers.
This sleek little driving headset is ideal as a trucker headset. Its long-lasting battery (14 hours talk time, 120 hours standby) the BlueParrott M300-XT headset is great for lengthy over the road truck trips.
But how does the sound quality fair? Its 80% noise cancellation feature is pretty good. Its ability to minimize background noise and enhance voice quality fairs pretty well for a little headset.
This mono headset's small and lightweight design is great for a truck driver on the go. It won't get in the way of work, instead the headset will enhance it, with its 300 feet / 100 metres wireless range.
Another great feature is that it has multi-connection, that allows you to connect to 2 bluetooth devices simultaneously. Why is this important? If you're a truck driver, you may have 2 smartphones – one for work and the other for personal use. You can easily switch from one phone to another.
Also this wireless headset is its durability. The headset's IP-54 feature protects it from water and dust.
Customer Reviews & Ratings
With over 10,600 reviews, the BlueParrott M300-XT bluetooth headset has an average of 4.3 out of 5 stars – an excellent rating.
Amazon Customer Testimonials
My husband has been a professional truck driver otr, local and now in the oil fields. He has had several bluetooth's (Blue Tiger Elite, Blue Tiger Deluxe & BlueParrott B250xt just to name a few) designed for truck drivers. Comfort wise they start off great but, 8-10 hours into your 14hrs your ear tends to hurt and switching ears ends up being to awkward. The need of scratching your head while wearing a ball cap ends up being fun specially driving and holding a conversation. With the BlueParrott c400xt it's been comfortable all 14 hrs, can wear with my ball cap or hard hat and not have to worry about taking it off during a conversation to scratch his head or change hats. Not to mention no longer having to worry if it is sprinkling or snowing outside when it comes to my Bluetooth becoming damaged when he gets out of his truck. As far as size of it he thinks it's far better than some of the others he has had and really likes the earmuff feature remaining because the in the ear buds are far worse. He has had no issues with broken parts everything works great.

Verified Amazon customer
I'm a trucker and this thing works fantastic,No noise can be heard from the person I'm talking to, and as far as listening to music great sound, so if your looking for a great all around headset this is it.

Verified Amazon customer
---
This sturdy, robust bluetooth headset is at the top end of the price range. It's excellent in noise cancellation, it's what they're known for. The company boasts that these wireless headsets can block 96% of background noise. When talking on the headset, reducing the loud sounds when driving an 18 wheeler, as well as all the wind and outside noise, is what you want as a truck driver.
Amazon customers rated the B550 XT's sound quality a 4.3 out of 5. Calls and music are clear, and it has a nice balanced sound. This headset may not fair well in the office, in terms of sound quality, but it's top notch in a loud and noisy environment.
The big difference between the BlueParrott B550 XT and its predecessor B450 XT is the voice control feature. The B550 XT has Voice Control Pro, which responds to voice commands for hands-free activation, and allows drivers the ability to manage calls and control apps easily and safely. You can also access your phone's voice assistant feature.
With 24-hour talk time and 500 hours standby, long haul truckers will enjoy this headset feature. Among the bluetooth headsets in this review, the BlueParrott B550 XT and Plantronics Voyager 104 have the longest battery life which is critical when your job takes you on the road for extended periods.
The revised design of the B550 XT gives this headset an advantage over the others. It's solid, rugged and durable yet weighing only 5.8 oz. The ear cup is made of sheep skin, which is soft and comfortable. However, its bulky design can take some time to get used to compared to other headsets. It gets somewhat uncomfortable when wearing glasses while using the headset, but adjusting the headband will do the trick.
Customer Reviews & Rating
PCMag rates the B550 XT a 4 out of 5, which is an excellent rating.
---
The bluetooth Voyager 104 is made by Plantronics, whose been producing audio communications equipment since 1961. It's built with truckers in mind, with a single charge providing up to 24 hours of battery life.
The noise cancellation is this wireless headsets' best feature boasting the elimination of 99.6% of external racket. When on a call, the noise-rejecting microphone does a good job of allowing the other side to hear you clearly. And the ear cup creates a nice seal around your ear so that you can hear easily.
The padded headband and on-ear cup for this mono headset make the Voyager 104 comfortable for extended periods. Aside from adjusting the headband, you can also customize the length of the snake boom for your comfort. It's also moisture resistant and its glove-friendly controls benefit those who work outdoors.
However, it has an unfortunate tendency to drop the Bluetooth connection from time to time and it can have difficulty connecting to devices. The ear cup also seems to be a bit on the small side, making-perfect fitting difficult.
Customer Reviews & Ratings
With over 1,200 customer reviews, the Voyager received an average of 4.3 out of 5 stars.
Amazon Customer Testimonials
My 6 year old 250xt+ finally crapped out on me. I tried everything to keep it breathing but it wouldn't have it. Because I'm "frugal" I found a refurbished 350xt on ebay for a deal but was rather put off with the inside the speaker mike boom in addition to the poor connection. Free returns are great! I'd been eyeing this one up and watched several YouTube reviews and decided to bite the bullet. So my thoughts after 3 days is that wow it connects fast and sounds amazing. My wife thought I was at a dock when I was cruising down the highway with the windows down. The volume could be louder as others have claimed but there is an android hack where you can override the limitations if you go into developer mode. Google how. Once inside the Developer options, scroll all the way down to the "Networking" section. Here, enable the toggle next to "Disable absolute volume".

Verified Amazon customer
---
For under $50, the Comexion V5 bluetooth headset is an attractive choice for its price and overall quality. Its ease of use and straightforward functionality are what endeared us to this headset. Easy to pair your phone device with the headset.
Sound clarity and its capability to block out surrounding noise make this headset a great choice for truckers.
The Comexion headset has a very attractive design. The headband is covered in soft material for comfort. The boom mic is also adjustable to just about any angle.
Customer Reviews & Ratings
Amazon Customer Testimonials
My husband is a truck driver and we purchased this headset because his previous headset broke. We saw the reviews and the price (he previously paid 2x this price) and decided to give it a try. As soon as it arrived he put it to charge and after about 20 mins it was ready to go. Setup was quick and connecting to his iPhone was easy. The next day while he was on the job driving two of his buddies called him and they asked if he had the day off from work. When he told them he was en route to to make his delivery they were surprised because they weren't hearing the usual background noises they were used to hearing when they called him. He told them he had purchased a new headset and they were impressed by the quality of the sound. One of them is also a truck driver and asked for the headset info so he could order them as well.. My husband is very happy with this headset and loves how clear the calls sound and how this headset cancels out any outside noise. I also love that I don't have to pull my cell phone away from my ear at times when he calls me because those 18 wheelers can be pretty loud, lol! He definitely recommends this to any truck driver that is looking to purchase a wireless bluetooth headset!

Verified Amazon customer
I work from home due to pandemic with Covid-19. I needed a reliable headset that's wireless and have great battery life and a quality mic. These headphones check all boxes and delivers. The earpiece is comfortable which is a plus and the call quality is outstanding. The battery life last the entire day of my work place and even more. This is what exactly I have been searching. Search no more, these headphones are dope.

Verified Amazon customer
---
The Plantronics Voyager bluetooth headset is an excellent option for truck drivers looking for their first wireless headset. It's affordable and it packs a punch.
This headset has a very sleek and attractive in design. The over-the-ear bluetooth headset is designed for maximum comfort and the device has a total of 7 hours of talk time, as well as full, wireless versatility. Even better, it can connect with up to two Bluetooth devices at one time.
Customer Reviews & Rating
With over 17,000 reviews, this headset received a rating of 4.3 stars out of 5. Tried, tested and loved.
Amazon Customer Testimonials
This is my THIRD Plantronics Voyager Legend [PVL] — and the only reason that I had to replace the other two was because I dropped my first one into a swimming pool and didn't realize it until later, and the second one I recently lost. In an effort to save a dollar or two, I mistakenly tried several different Bluetooth headsets in between my PVLs — they were a complete waste of time and money.

Verified Amazon customer
---
Summary
Thankfully, the advent of technology changed the way we look at phone calls and distractions they may cause. Bluetooth has seen the rise of wireless calls and voice-activated devices. This is a huge step forward. Truckers looking for a simple, easy-to-use method of communication while they focus on their work don't have to worry anymore. And if their budgets are flexible, they're guaranteed to find something they like that will aid them immensely on the daily grind.
Geoff is a freelance writer with 20+ years of experience driving trucks and buses, dispatching, supervising, and training commercial driving teams. His expertise is writing topics on the transportation and trucking industry, and information technology trends.