What Do Truck Drivers Wear While On The Road?
What truck drivers wear on the job, unless a uniform is mandated, is really up to them. Truck driver gear needs to be comfortable while driving. We can't stress this enough. Truck drivers typically wear comfortable, loose-fitting clothes made from breathable materials.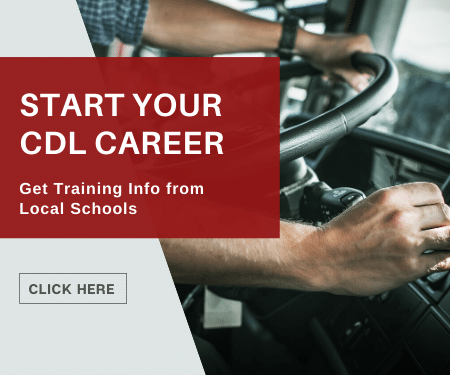 Most trucker gear, both for men and women, consists of jeans and tennis or running shoes while on the road, given they are driving for 10-11 hours a day. Other good options are carpenter or cargo pants that have multiple pockets.
You should have a reflective vest or reflective shirts handy in your truck, as some places like outdoor docks and drop lots require them. In the case you need to pull over on the highway at night, wearing reflective gear is a must.
What Do Female Truck Drivers Wear?
Female truck drivers, like their male counterparts, also aim for comfort while in their trucks. Good quality jeans and breathable tops that are not too tight are preferred. Wearing wireless bras or sport bras are recommended. Again, make sure they are not too tight since you are aiming for comfort.
What Do Truck Drivers Wear in Cold Weather?
In cold weather, truck drivers typically wear layers of clothing to stay warm. They might wear a base layer of long underwear, followed by a sweater and a jacket. They might also wear thick socks and boots to keep their feet warm. And of course, they'll have a scarf and gloves with them to keep the rest of their body warm. Again, we want to emphasize that truckers should not wear anything too restricting on the body as they are driving for hours in a day.
Layering clothing is recommended as temperatures can rise in the truck, and you can remove each layer to get comfortable.
What Do Truck Drivers Wear in Hot Weather?
In hot weather, truck drivers typically wear light-colored, loose-fitting clothing made from breathable materials. You want to avoid getting too sweaty, so you might open the windows or turn on the air conditioning in their truck. And of course, you always have a water bottle to stay hydrated.
In hotter weather, cargo shorts and khakis, are a good option. Some female truck drivers have worn skorts or golf skirts while driving.
Nice golf shirts, collared or crew neck t-shirts can be worn.
What is the Best Footwear for Truck Drivers?
Truck drivers typically wear comfortable, sturdy shoes or boots with good tread. They need to be able to move around easily, and they also need to be able to brake quickly if necessary. Looser fitting shoes are often best, as they don't restrict movement as much. While on the road, most truckers prefer to wear athletic or running shoes the majority of the time.
While getting in and out of the truck, and performing non-driving work duties, truck drivers should wear foot gear that are oil and slip resistant, and waterproof. Steel-toe shoes or boots should be considered for kicking tires and if they are required on the job.
As a trucker, you will be dealing with wet, muddy or snowy weather conditions, icy parking lots and reefers and trailers, and oil slicked fuel stops, so you want to make sure that you have the right safety boots for these conditions.
Strap-on spikes for your footwear is also an option for extreme icy conditions.
Here are some footwear options to consider:
What Gloves Do Truck Drivers Wear?
Expect to go through a few pairs of gloves during the year. Truckers typically use gloves when working with the trailer, especially some landing gear cranks may have sharp edges.
Gloves help protect your hands when opening and closing trailer doors, blocking and bracing shipment, handling load locks, coupling and uncoupling trailers, placing landing gears down, doing truck repairs, and even just getting in and out of the truck.
You also need gloves for fuelling. You can get away with inexpensive fuel resistant gloves made of rubber or fabric.
Here are some options to consider:
Can Truck Drivers Wear Headsets While Driving?
Truckers are required to take and receive work-related calls while on the road. To improve safety, it's best if you wear headsets so that you can focus on driving while you are still able to talk to your boss or colleagues.
Here are some highly rated headsets to consider: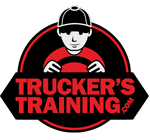 Martin has been writing about the transportation, supply chain, and trucking industry for over 5 years. His father was in the trucking and logging business for a number of years, which exposed him to the industry. His passions include traveling, camping, being in nature and hiking.