You're probably wondering what it costs to live the trucker lifestyle. Of course, there are a lot of things to take into account when calculating truck driver expenses. For instance, the cost of fuel and truck repairs can vary greatly depending on the type of truck you drive and where you're driving it. There are also over-the-road trucker expenses that seem trivial at first, but if you're not on top of them can add up to a lot of money.
The bottom line is that if you want to get your CDL to be a trucker, you will incur some expenses, and you need to be prepared for those costs. Below we'll give you a general idea of the average expenses you can expect.
Truck Driver Expenses

on the Road

When you're out on the open road, there are a lot of expenses that come along with being a truck driver. There are the obvious ones, like truck repairs and fuel, but there are also a lot of hidden costs that can really add up.

For example, there are the costs of food, showers and lodging. Unless you're lucky enough to have a friend or relative nearby, you'll probably end up spending a lot of nights in cheap motels or truck stops. And that can really cut into your bottom line.
How Much Do Truck Drivers Spend on Fuel?
Fuel is one of the unavoidable expenses associated with being a trucker, and one of the largest expenses for a professional truck driver or owner operator truck driver. Since you'll be running on the highway most of the time, you'll need to fill up a lot and that adds up! Most truckers use diesel fuel, and your fuel cost will depend on how often you fill up and where. If you live or drive into a part of the country with higher fuel prices, that's something to take into account when considering your costs.
Fuel Costs on the Road
To get an idea of what you'll spend on fuel on the road, take the cost of fuel per gallon and divide it by the average miles per gallon. If the average of miles driven is around 8,000 – 10,000 miles per month, then the fuel expense will cost around $50,000 to $70,000 annually or $4,100 to $5,800 per month.
You can save on fuel costs by shopping around for the best prices. Make sure to check for local discounts or membership discounts if you belong to any trucking associations. You can also look into signing up for a fuel credit card, which could help you save money with every purchase. Be sure to always research the terms and conditions before signing up for any credit cards.
However, some truck drivers' strategy is to go to the same franchise truck stops across the country if possible to take advantage of their rewards program. Truck stop chains' loyalty offerings give you points, credits or discounts on their products and services such as fuel, showers, use of bathroom facilities, and food and drink.
How Much Do Truck Drivers Spend on Food?
Being a trucker means you're going to have to power through some long shifts, which makes provisions like snacks, drinks, and even full meals essential. It's important to keep your body fueled so you can stay alert and focused, so plan on stocking up on items from convenience stores or rest stops.
A truck driver can spend anywhere from $25 to $35 per day or $750 to just over $1,000 per month on food and drink. You can easily spend $10 to $15 per meal at a truck stop.
The money you spend on food might seem trivial at first, but it can add up quickly if you're not careful. So be sure to plan ahead and bring your own food whenever possible—pack up some grab-and-go meals and drinks before you go on your next trip.
Other ways to save money on food is to hit a Walmart or a supermarket and buy grocery to cook in your truck cab. Most over-the-road truckers are set up with plug-in fridges and portable cook tops to make healthier meals and save on food costs. And as mentioned above, if you're part of a rewards program, food bought at that truck stop can be discounted.
It's also smart to keep your receipts: they can be used when filing taxes at the end of the year. This helps you keep track of all the costs involved in living a trucker's life, including what you spend on provisions.
How Much Do Truck Drivers Spend on Lodging?
Most long haul truck drivers have sleeper cabs to sleep in at the end of their shift, so lodging costs are minimized.
For those who want to change up their sleeping arrangement every once in awhile there are cheaper options now such as Airbnb. This option would appeal to couples who drive in tandem who find their sleeping cab a little tight. You can also book a hotel or motel room or find a truck stop that has parking and a room for rent.
How Much Do Truck Drivers Spend on Tolls?
Most trucking firms outfit their fleet and professional truck drivers with toll tags or transponders such as E-ZPass (available in most states) or Sunpass in Florida. This set up is convenient and easy for truck drivers who are delivering goods across the country. Drivers aren't required to bring a lot of cash, nor are they required to collect receipts. The tolling agency can bill the trucking company directly.
Other trucking firms instruct their drivers to avoid the tolls, which require the drivers to take a longer route. This approach is understandable given that toll fees are the second largest expense trucking firms pay after truck driver salary. Using 2018 data from 21 major toll systems, the American Transportation Research Institute (ATRI) found that toll costs for commercial vehicles were 45 cents per mile, and that trucks paid $4.2 billion in toll fees in 2018.
Depending on the route taken, you could rack up significant costs due to tolls. And that's why it's essential to plan your trip and estimate how much you might be spending on tolls.
To save some money, check for reduced toll rates for large trucks or alternative routes if available. You could also consider purchasing a transponder that allows you to pay your toll electronically. This is usually cheaper than paying in cash since many states offer discounts for using a transponder.
It's also important to keep track of any toll fees you incur so you can claim back the cost as an expense in your taxes at the end of the year.
Lost Time Costs Truck Drivers
Driver Detention
The other big expense that is often overlooked and frustrates truck drivers the most is the opportunity cost for things like waiting for payloads, delays due to weather, traffic, etc.
Driver detention occurs when truck drivers arrive at a loading facility on time, but has to wait for freight and paperwork to be prepared. Industry standard is 2 hours for trucks to be loaded, however, every hour thereafter, the shippers are expected to pay for the driver's time. But according to a DAT survey, almost 63% of drivers spend more than 3 hours at a shipping dock, and only 3% of the drivers said they receive detention pay for at least 90% of their claims to the shippers.
Driver delay has significant consequences such as missed appointments, running out of legal driving hours, and the loss of further loads and lost revenue for both carrier and driver.
Finding Parking
Finding parking and truck stops also cost truck drivers money. According to the American Transportation Research Institute, the average truck driver spends 56 minutes a day finding parking, which results in $4,600 in direct lost compensation for the driver.
Other Truck Driver Expenses
Tools and Equipment
Aside from driving expenses, there are other costs that truck drivers need to consider. Having the right equipment is essential for safety on the road, as well as staying compliant with regulations.
Equipment that may be necessary for a professional truck driver includes things like a CB radio, tools, and even clothing items like reflective vests or overalls. Truckers should also take into account all of the little things they will need like maps or atlases if you're not using GPS devices, phone plans or hotspots, and any other items that will make life easier on the road.
Who Covers The Expenses?
As an employed truck driver, you will incur a number of expenses on the road and with the vehicle. The good news is that in most cases your employer is responsible for covering all of those costs.
For example, your employer will cover costs associated with licensing, permits, and tolls while you are on the job. In addition, they should cover your fuel costs and other basic maintenance costs such as oil changes and tire repair.
Owner Operator Truck Driver Expenses on the Road
If you are a trucker who has decided to go the owner-operator route, you will have some owner-operator truck driver expenses to consider when budgeting for your road trips. Fuel costs are always going to be one of your biggest expenses. You'll need to factor in the upfront cost of purchasing your vehicle, as well as any associated repairs or maintenance that goes along with it. Most people don't realize that truckers also have to pay for toll roads, parking fees, and other incidentals while they are on the road.
You'll also want to make sure that you're adequately insured. Many states require truckers to carry liability insurance, cargo insurance, and even workers' compensation insurance if they plan on hiring drivers. If you are an owner-operator, you may also want to purchase additional coverage like personal injury protection and uninsured motorist coverage. 
As a trucker on the road, you'll likely be responsible for paying for your own meals and lodging as well. It's important to factor these costs into your budget so that you can stay within your monthly income goals.
Truck Driver Expenses for Taxes
Taxes are an important part of any job and being a truck driver is no different. If you're an independent contractor, you'll need to estimate your truck driver expenses for taxes throughout the year. This includes self-employment tax and federal income tax. Plus, there's a wide range of other taxes that can apply to truck drivers, such as state gasoline tax, fuel, repairs and maintenance, insurance, and education.
To make sure that you stay on top of these payments, it's important to create a budget that includes the relevant taxes and fees for your specific situation, and as well as deduct them from your taxes.
Conclusion
When you're a trucker, you have to deal with a lot of expenses. Between truck repairs, truck driver salaries, and truck driver insurance, there are a lot of costs to consider. Truckers need to be prepared for these costs and know what to expect when they're on the road.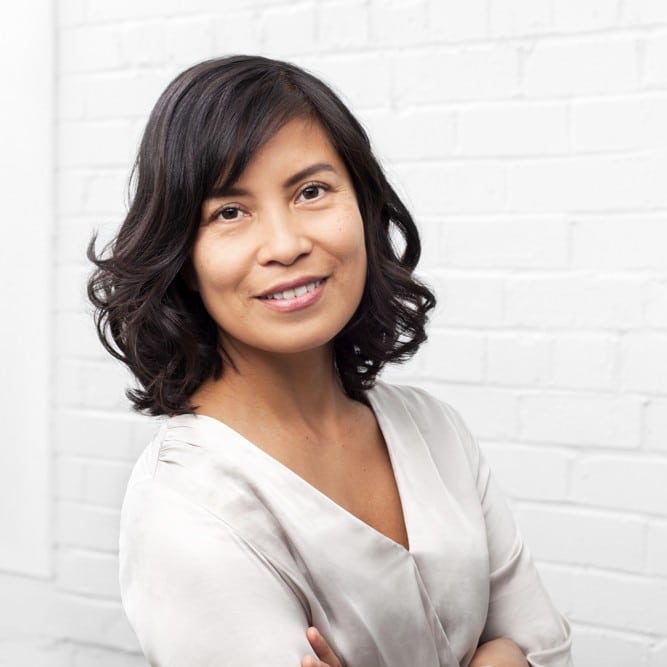 Marina was in corporate communications for over 15 years before becoming a freelance writer for TruckersTraining.com. She's been writing about transportation, and the supply chain and trucking industry for over five years. Her father was in the trucking and logging business which exposed her to the industry. Her passions include travel, nature and entrepreneurship.