Are you fed up with the drudgery of 9-to-5 work and need a more flexible schedule? As an alternative, you may look into a service-based career that doesn't need you to be confined to the confines of your office.
You may not know it now, but driving a vehicle while making money might be exactly what you're searching for in a profession. Several courier services are available to pick from. Depending on your schedule and the sort of delivery job you like, each has a distinct advantage.
To find a job that pays well, you may want to include a FedEx delivery driver on your list of possibilities. FedEx's Ground network handles more than 600,000 shipments a day. At their FedEx Ground hubs, a lack of couriers results in a quarter of all client deliveries being canceled. Consequently, there's a lot of room for newbies.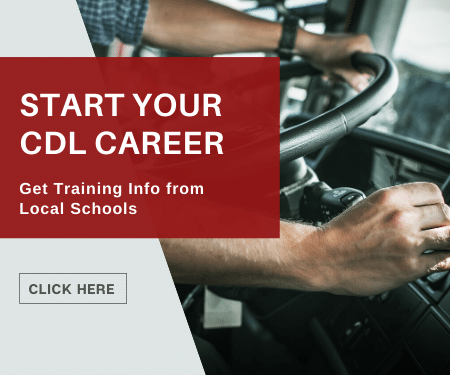 To assist you to determine whether you want to work with FedEx, we've put up this guide.
Types of FedEx Operations
In addition to FedEx Ground and FedEx Express, there are eight other FedEx divisions that employ truck drivers, including FedEx Freight and FedEx Ground.
FedEx Ground
For business-to-business and residential delivery services, FedEx Ground works with a network of independent contractors.
FedEx Express
FedEx Express employs ramp transport drivers, tractor-trailer drivers, and driver couriers for its air-ground express service.
FedEx Freight
Local and long-distance drivers are employed by FedEx Freight to provide less than truck load (LTL) freight delivery services to residential and commercial customers.
Types of FedEx Truck Driving Jobs
As a general rule, FedEx driver positions fall into two categories: city and road. Local delivery drivers, often known as city drivers, are responsible for transporting goods between service centers and clients. Freight is transported between service centers and turn-point sites by long-haul truckers or road drivers. Over-the-road (OTR) drivers spend a lot of time away from home and have to cover a lot of ground.
Driver Apprentice
As a Driver Apprentice, learn how to operate a tractor-trailer combination safely and efficiently via study and practice. While driving, you will also be required to operate a forklift and work at the docks.
City Driver
If you're hired as a City Driver, you'll be responsible for transporting goods between service centers and clients.
Road Driver
Delivering and picking up trailers between Service Centers and turn-point locations is the responsibility of a Road Driver.
FedEx Driver Qualifications
As a FedEx delivery driver, you need to be capable of handling items quickly and accurately. You'll constantly have to take things from the shop to the delivery location. You'll have a tough time in this position if your physical strength isn't up to par. In addition to your physical fitness, you must also satisfy the criteria listed below.
A valid driver's license and a history of professional driving are required (no record of a preventable accident). FedEx delivery drivers are recruited based on their ability to drive. You're more likely to succeed if you've been driving for at least three years. Whether you've worked for Uber or Lyft, your previous driving experience is irrelevant. Additionally, enrolling in a beginner's driving school might help you get off to a good start.
Be at least 21 years old.
Pass the FedEx drug test: FedEx takes a drug test on all new recruits to ensure that they are not driving while impaired. As a result, you must be drug-free.
Carry out a background investigation: FedEx delivery drivers are required to be completely clean of any criminal history.
It might take anything from seven to twenty-one days to hear back about your application. For FedEx Ground delivery drivers, you must also be acquainted with the routes in order to be up and running as fast as possible.
Drivers of 14′ or 22′ straight trucks should possess an unrestricted Class A or B commercial driver's license. For tractor-trailers, drivers must have an unrestricted Class A CDL.
How Much Do Fedex Drivers Get Paid?
Drivers with FedEx earn an average of $12 to $36 per hour, according to Glassdoor. In contrast, an average FedEx delivery driver's hourly compensation is about $20. The number of hours you deliver will determine your salary, regardless of whether you are a full-time or part-time driver.
Depending on where you reside, how long it takes you to deliver the box and the division you work for, you may make more or less money than you expect. Additionally, your median salary might vary by up to $3.61. If you have the right talents, experience, and location, you have the ability to earn more money.
Driving in San Jose, CA, for example, will undoubtedly place you among the city's most active motorists. As a consequence of the increased demand for packages, your payment will be somewhat higher. FedEx drivers in the United States get an average annual salary of $39,053. An average annual salary for a top-notch driver who consistently hits the mark is $49,000. Typical wages for FedEx delivery drivers in the United Kingdom are roughly £ 11 per hour.
A position as a FedEx delivery driver might be a wonderful place to begin your career. A decent salary may be as a Fedex driver in the US. Additionally, you have complete control over how many hours and deliveries you complete in a single workday. It won't take long for you to make enough money to live comfortably with only three to four orders a day.
Your first goal should always be to go above and beyond the expectations of your customers. As a result, it's critical that you're content with the quantity of work you're doing. If you're having a good time, you'll find FedEx delivery work to be entertaining. You'll never miss your goal if you keep your consumers at the center of everything you do.
Perks and Benefits of FedEx Driving Jobs
FedEx is able to provide its workers with a broad range of perks since it is a major carrier. Medical, dental, and vision insurance coverage, as well as paid personal, sick, and vacation time, are available to all employees.
A 401(k) retirement savings plan is available via FedEx, and FedEx Corporation common stock may be purchased by FedEx workers. FedEx offers discounts to its employees and their families on a variety of goods and services, including daycare, summer camps, prenatal care, elder care, and pet care, to assist them to maintain a healthy work-life balance. Reimbursement of up to $15,000 ($5,000 per year) for adoption-related expenditures is available to employees who choose to pursue adoption as a career path.
When it comes to furthering one's career, FedEx offers $5,000 in annual tuition help to full-time workers (part-time employees get $2,500). The Driver Development Course allows FedEx Freight driver apprentices to finish truck driving school while retaining work with FedEx. This comprehensive training program teaches workers how to become professional drivers.
Growth in the Workplace
Consistency and best practices are enforced via an average of 20 hours of training for each employee. FedEx seems to be actively recruiting across the board, as seen by the abundance of job postings on job boards and on the company's own employment website. This and the company's worldwide reach prove that one's professional progress is being recognized. Working at FedEx also allows you the opportunity to travel the globe, as well. There are opportunities to go throughout the world and rise in the ranks after you've established yourself in the organization.
Creating a Safety Culture
FedEx is committed to enhancing its workplace safety procedures on an ongoing basis. By encouraging a culture of health and safety, they want to improve the lives of everyone involved in their organization and the public at large.
Customers in more than 220 countries and territories can expect FedEx to deliver more than seven million parcels every day. Safety and health concepts must be strategically implemented into all elements of the organization when managing a worldwide network of people, buildings, trucks, planes, and technology.
When it comes to safety, FedEx takes a "best-practices" approach. Front-line workers on Safety Continuous Improvement Teams, for example, identify possible safety gaps and recommend modifications to processes. Accident prevention is a top priority for FedEx's more than 75,000 daily drivers, who are trained in safe driving techniques via the company's defensive driving classes.
FedEx Delivery Driver's Job Description
Is joining FedEx on the road something you've been thinking about, but aren't quite ready to commit? FedEx delivery drivers face a variety of challenges on the job. FedEx seems to be a great place to work, according to evaluations on Indeed. In addition to a pleasant working atmosphere, the drivers are well-managed. The vast majority of drivers awarded the workplace a 4.0 grade.
For individuals that like driving and engaging with clients, FedEx delivery driving is a great option. It's a good deal for FedEx drivers in terms of working hours and flexibility. In other words, you are in charge of your own earnings. You'll earn more money if you buy more bundles. In addition, you must also be prepared to put in long hours for a relatively low salary. If FedEx delivery workers want to earn a decent salary, they'll have to put in more effort.
Conclusion
In the shipping industry, FedEx's reputation is built on a long history of safety and trustworthiness. That is unlikely to change. Become part of a well-oiled machine with them. For those who like to goof about, this is probably not for you. There are many ways to generate money if you're willing to work hard and safely. All of FedEx's workers are treated with the utmost respect. A majority of drivers who have worked for them have given them favorable feedback. It's a rare situation when expectations and reality are in sync. As a FedEx Freight truck driver, you'll be able to get regular employment and save money at the same time! With only a few simple trips, you may replenish your bank account.
Geoff is a freelance writer with 20+ years of experience in driving trucks and buses, dispatching, supervising, and training commercial driving teams. His expertise is writing topics on the transportation and trucking industry, and information technology trends.