Is getting a CDL worth it? If you're considering a trucking career, this question is often asked by potential trucking students given the price to get a CDL license and training can be cost prohibitive for some. But the short answer is yes, it's worth getting a CDL.
For every driver it is going to differ, however, for those who want to drive certain trucks, want to work for certain companies, or work in a particular industry, a CDL license will not only be a requirement, it's worth pursuing as well.
So, depending on the field of work, and what you eventually want to do in the trucking industry, having the right license is going to pay off, even though it is going to take you some time to get it when you are just getting in to the field of work. These are reasons why you should get your CDL training.
Is it Hard to Get a CDL?
To get a CDL license is not hard. A CDL license is required to drive certain trucks like tractor trailers, and these larger trucks are nothing like a car, or even a heavy duty pick up truck. They are heavier, harder to maneuver, and they require maintenance.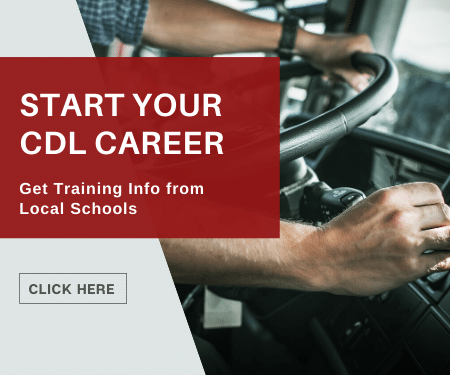 The right school and right training is not only going to prepare you to pull the fleet, and learn to drive the truck, it is also going to allow you to get the right training for the type of items you will be transporting.
Steps to Get a CDL
Essentially, the steps to getting a CDL is as follows:
CDL Manual
Get a copy of your state's CDL manual.
Determine the Right CDL
Determine which truck or vehicle you want to drive and get a license for.

Note: You are required to complete entry-level driver training (ELDT) for certain CDLs and CDL endorsements: getting a class A or class B CDL for the first time; if you're upgrading your existing class B to a class A; if you're getting a school bus (S), passenger (P). or H endorsement (hazardous materials) for the first time.
Commercial Learners Permit (CLP)
Obtain your CLP – this permit allows you to practice driving the vehicle you want to get licensed for on public roads with a qualified CDL holder in the vehicle. Note: make sure you meet your state's requirements, as well as any federal requirements.
Select CDL School
Complete the required ELDT training with a registered trainer. According to FMCSA, there is no requirement for you to complete the theory part of ELDT first before you apply for a CLP.
You'll likely get the minimum ELDT training at a qualified CDL school. And beyond the ELDT, going to trucking school will give you valuable training and knowledge from veteran instructors. A good CDL school will also help you to obtain employment at trucking companies.
Get the CDL
Take and pass CDL skills test: 1) Vehicle inspection; 2) Basic Controls Test; and 3) Road Test.
Getting your CDL will either be hard or easy based on selecting the right school, as well as making sure a trucking career is what you really want to do. If you find joy in driving trucks and find purpose in the work that you do, then your passion will pave the road for a successful trucking career.
Going to the best CDL training for you will also make the process of getting licensed as a trucker easy. Great schools offer comprehensive training, experienced instructors and job assistance. In other words, they will set you up for success.
Failing to get the right training and if your heart is not in it, then getting a CDL will be a difficult process.
Cost of Getting a CDL
The cost of getting a CDL or trucking school can vary depending on where you live, how long the training is, if you require endorsements, etc. We've seen trucking programs below $2,000 to as high as $10,000+. We recommend to do your due diligence on the CDL school. Paying a premium for trucker's training is worth it because you'll likely get a job at a reputable trucking firm.
When researching tuition prices to get CDL training, and if you're still asking "is it worth getting a cdl?", then we still say yes, depending on the career trajectory, lifestyle and salary compensation you have in mind.
If you are cash strapped, there are financing options that are available to you in the way of federal and state grants, company-sponsored training, and financing offered by some trucking schools.
Is CDL School Worth it?
If you want to get your Class A or B license, or if you want certain endorsements, you need to meet the ELDT requirements regulated by FMCSA. Registered training providers can give you the ELDT training that will teach you the minimum training criteria.
Knowing what type of CDL and vehicle you want to drive is important. Are you interested in transporting hazardous materials and waste? Does being on the road for long stretches interest you? Do you like the idea of being an essential truck driver where you get to deliver needed medical supplies and equipment?
Depending on the type of fleet you drive, the right training will prepare you to understand the movement of the truck, how it is going to feel, what you have to know for safety, and so forth.
What You Will Learn in CDL School
Theory
You will will learn theory, such as how to read maps, understand road signs, plan your trips, prepare trip reports, DOT regulations, weight and cargo distribution, etc.
Practical
When it comes to practical training, you will first learn how to drive the truck at the school's practice facility. You will learn how to couple/uncouple a trailer, do a proper pre-trip inspection, navigate skills course, etc.
After training in the practice facility, you will learn how to drive on public roads, where you will learn how to drive in real-world driving conditions – city and highway, you will be exposed to weather elements, learn how to drive defensively, etc.
Job Assistance
A good school will set you up for success. They will help you to get a job right out of school. Often, schools have partnered with trucking companies that hire graduates due to the demand for truck drivers.
CDL Test
The fact that you take practice exams, both driving and written. Therefore, if there are issues or areas of concern, your instructor is going to work with you on these areas prior to you going in to take the exam.
A CDL driving course will prepare you for what lies ahead when you go in to get your CDL license. Just like driver's education or the training you do with a driving school to get your regular license to drive a car, this course is going to give you an advantage.
And, especially for those working with dangerous or flammable deliveries, you want the inside knowledge, as to how you can be safe, which you are going to learn when you get the right training.
CDL Benefits
If you're still asking if it's worth getting a CDL license, perhaps the following will convince you.
Salary of CDL Truckers vs. Non CDL
CDL truck drivers make more money than non CDL holders. New CDL drivers can make$17-$19 per hour vs. $8-$12 per hour for non CDL drivers. Experienced CDL drivers can make $19 – $50 per hour vs. $8-$12 per hour for non CDL drivers.
According to BLS, the median salary for heavy and tractor trailer drivers is around $48,310 or $23.23 per hour. Just a comparison, the median salary for passenger vehicle drivers which require no CDL is $37,540 or $18.05 per hour.
Job Opportunities for Truckers
CDL drivers have a greater chance to get jobs than those who have none. CDL holders can get endorsements and drive specialized vehicles that transport hazardous materials for example. Other career opportunities include:
Owner operator
Truck driver instructor
Car hauler
Ice road trucker
Essential Workers
Given the importance of truck drivers, which was evident during the pandemic, you will always have a job. Truck drivers are essential to the national economy as they are responsible for transporting needed medical supplies, food, and other essential materials across the country.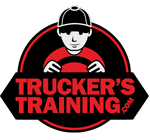 TruckersTraining.com provide information, tools and resources to those who want to become a truck driver in the U.S. We hope that you can use the content on the site to help inform you on whether or not you want to drive trucks for a living.