For many people, the idea of becoming a truck driver is one that seems quite intimidating. After all, these are the large vehicles that we see barreling down the highway, often laden with heavy loads. It's no wonder that some people view driving a truck as something best left to the professionals.
But what if you're interested in becoming a truck driver? What are some of the most specialized jobs out there for those who want to enter this field? Here are five of the most specialized truck driving jobs currently available: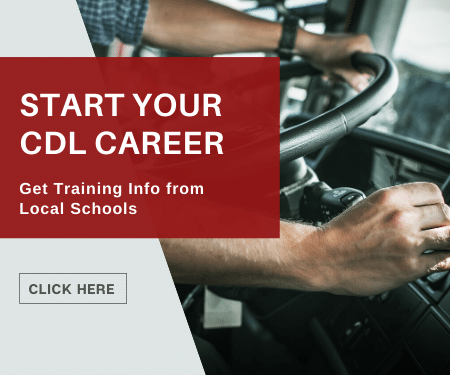 Long Haul Truck Driver
Driving cross-country is one of the most common trucking jobs and usually pays by the mile.
Driving cross-country as a long haul truck driver or over the road trucker is one of the most common and lucrative jobs established in the trucking industry.
Though interstate trucking may be long and tedious, it usually pays by the mile and thus can be financially rewarding for those with long-distance driving experience. According to Indeed.com, the average salary of a long haul truck driver is just over $77,500 per year. The salary range for a long haul truck driver can range from $46,422 to $129,829 per year depending on experience, location and other factors. Those with more experience or specialized training may be able to earn more than the average. Employers may also offer bonuses or other benefits on top of a long haul truck driver's salary, such as health insurance, vacation days and retirement benefits.
Long haul truck drivers are in high demand due to the increasing amount of goods that need to be transported across the country. Those who have a passion for the open road can find great opportunity within this field. With dedication and hard work, a long haul truck driver can earn a competitive salary that allows them to enjoy a comfortable lifestyle.
The job requires long stretches of driving long distances on roads between states and often long hours on the contrary to local truckers who take loads within a state. Cross-country long haul drivers must be properly trained, up to date on safety regulations, courteous, and punctual to guarantee successful trips from point A to point B.
For those who are considering becoming a long haul truck driver, potential employers will look for an up-to-date commercial driver's license (CDL), likely a Class A commercial license, and a safe driving record. So you will need to get truck driving training to get your CDL.
They will also want to see proof that you have the necessary experience and training for the job, such as completing an approved truck driver training program. With these qualifications, you should be able to find a great job in this field and start earning the salary of a long haul truck driver.
Refrigerated Truck Driver (Reefer Drivers)
Refrigerated trucking involves hauling perishable goods and requires special training. It often pays a bit more than other types of trucking jobs.
Refrigerated trucking is an important part of the transportation sector as it involves shipping perishable goods in a safe and timely manner. Hauling refrigerated freight requires special training and carries a salary range that often pays more than other forms of trucking employment. However, because machines are loaded with technical features, it is essential to understand the complexities of those systems in order to be successful in the field. Refrigerated trucking skills are required in addition to the skills required of all CDL truckers. 
The average salary for refrigerated truck drivers is $60,408, according to Ziprecruiter. On the bottom end pay is $21,000 and a top pay at $109,500.
To drive these refrigerated trucks, you will need a Class A CDL and specialized training. Specialized skills required include knowing how to set and monitor trailer temperatures to ensure optimized quality of goods being transported. Reefer drivers make sure that trailers remain clean, sanitary, and keep the cooling units fuelled and maintained. 
A popular approach to becoming a refrigerated truck driver is through a company-sponsored training. There is typically no upfront cost for the CDL training, although there is a requirement to stay with the company for a minimum period, usually one year. Once you obtain your Class A, you then do a company-paid OTR training where you acquire specialized training while getting paid. 
For example, Halvor Lines offer CDL training and paid OTR training. Their program trainees earn $.20 / mile under dispatch, plus accessorial pay (cover costs such as long layovers), with a guarantee of $1,000 per week minimum.
Tanker Truck
Driver
Tanker trucks carry liquids and gases, which require special certification to haul. This type of job typically pays more due to the increased responsibility involved.
Driving a tanker truck is no easy feat. Special certifications and training are necessary to be able to haul potentially dangerous liquids and gases. It is a demanding yet rewarding job that requires careful attention, adherence to safety protocols, and advanced knowledge of the items being hauled in order to ensure the safety of all involved. 
The pay for this kind of job often reflects such added responsibility with higher wages compared to other jobs in the transport industry. Overall, tanker truck drivers provide a vital service and contribute greatly to keeping the flow of commerce running smoothly.
According to Indeed.com, tanker drivers' average pay is $89,894. On the lower end, you can make $72,501 and top at over $111,000.
Because of the specialized nature of the vehicle you drive and the material you're transporting, you will need a Class A CDL with Hazmat (H) and Tank (N) endorsements. Most trucking firms will be looking for liquid bulk experience, at least one year verifiable tractor-trailer experience, and clean MVR.
Flatbed Truck Driver
Flatbed trucking involves hauling oversized loads that need to be secured with tarps or chains. This type of job usually pays by the load, rather than by the mile.
Flatbed trucking is a rewarding yet challenging job that can be very lucrative for dedicated and experienced individuals. Unlike other types of trucking, flatbed truckers are responsible for securing their oversized loads with tarps and/or chains before transport begins. 
Some of the goods that you'll be hauling as a flatbed trucker are materials like steel, aluminum, glass, building materials, locomotive wheels, machinery, coils, and specialty metals.
This job often pays by the load rather than by the mile, giving drivers an incentive to deliver multiple shipments in one trip if possible. Strict regulations around load security make this type of hauling a bit more involved than others, yet these rules are in place for everyone's protection and help ensure that both the driver and their cargo arrive safely at their destination.
The average salary for flatbed truckers is $63,270 per Ziprecruiter, on the low end at $23,000 and over $105,000 at the top.
Most employers will require a Class A CDL, 4 months to a year of recent driving experience, and be at least 21 years old for interstate driving. There are local flatbed driving positions but often pay much lower. 
Car Hauler
Car haulers transport new or used vehicles from dealerships or factories to other locations. This type of job also typically pays by the load, rather than by the mile.
Working as a car hauler requires the responsibility of transporting either new or used vehicles from dealerships or factories to the designated locations. Those who pursue this job are typically paid by the load, making sure that each unique load is accounted for and well received by the final destination. 
According to Indeed.com, car haul truck drivers make $103,587. On the low end, car haulers make $81,959 and exceeds up to $130,000 per year in select markets. Additionally, qualified applicants may be eligible for employer-provided health care along with safety bonuses for trips completed without incident. With potential benefits along with a high rate of pay, car haulers provide an essential service by delivering vehicles types all over the country.
Most car hauling companies will require you to have your Class A commercial license, 1-2 years car hauling experience, as well as a decent OTR experience because of the value and size of the cargo.
In conclusion, there are many different types of trucking jobs available, each with its own unique requirements and pay structures. Driving cross-country is a popular job choice that pays by the mile and can serve as a great way to travel while making money. Refrigerated trucking requires special training but often pays a bit more than other types of jobs. Tanker trucks responsibility offers increased pay in exchange for certification. Flatbed trucking involve hauling oversized loads and typically pays by the load rather than by the mile. Finally, car haulers take care of new or used vehicles from dealerships to other locations, also usually paid purely based on the load size. Whichever type of trucking job you choose, you can be sure that it will offer you opportunity, adventure and an excellent paycheck.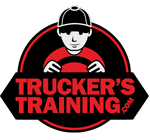 Martin has been writing about the transportation, supply chain, and trucking industry for over 5 years. His father was in the trucking and logging business for a number of years, which exposed him to the industry. His passions include traveling, camping, being in nature and hiking.