What is an LTL Driver?
Want to become a truck driver and also have as close to a 9 to 5 truck driving job as possible? An LTL (Less Than Truckload) truck driver could be a great career choice. An LTL driver operates a semi-trailer truck that transports smaller freight. Instead of handling one big load for a single customer, which is referred to as Full Truckload (FTL), an LTL driver moves goods from multiple customers in the same truck, which means their freight is combined with other loads going in the same direction.
This sharing of space allows LTL companies to fill their trucks with customer goods more efficiently and cost-effectively. This type of transport is ideal for customers who have less than a truckload freight because it's cheaper, paying only for the truck space their goods are taking up.
Being an LTL driver means careful management of logistics, ensuring each parcel is delivered to the correct location and on time.
Types of LTL Truck Driver
Within the Less Than Truckload (LTL) sector, there are two primary job categories. The first is Linehaul driver, who transports freight between terminals, typically along fixed routes. The duration of these drives can differ, meaning some drivers are able to return home nightly, while others may spend extended periods on the road to maximize their earnings.
The second category is Pickup and Delivery (P&D) drivers. These drivers transport freight directly from the terminal to the customer or vice versa. P&D roles often allow drivers to be home each night as they typically involve city driving and several stops throughout the day.
Qualifications and Training for an LTL Truck Driver
To be qualified to become an LTL truck driver, most carriers typically look for candidates who:
Possess Class A commercial driver's license (CDL)
Successfully pass DOT Physical
Have a clean Motor Vehicle Record (MVR) and good DAC report
Have no current CDL suspension or revocation
Pass a background check
Pass a pre-employment drug screen
Are in good physical health since you may be required to load and unload freight
Possess great communication and customer service skills
Have excellent time management, and organizational skills
Speak, read, and write English
Pros and Cons of being an LTL Driver
Like any profession, being an LTL truck driver has its advantages and disadvantages.
On the plus side, the job can be quite lucrative. According to Glassdoor, LTL drivers' salary range is most likely between $60,000 to $92,000 per year.
The nature of the job also tends to provide more local routes, meaning drivers can enjoy more time at home and a better work-life balance compared to long-haul truck drivers. Additionally, LTL drivers often have the opportunity to build strong relationships with regular customers, which can be personally rewarding.
However, there are also some challenges to consider if you're thinking of starting a career in LTL driving. The job of an LTL truck driver can be physically demanding given the requirement to load and unload freight. The need to manage multiple drop-offs and pickups each day can also make the job more stressful compared to long-haul trucking.
Lastly, handling different types of cargo from multiple customers can be challenging and requires careful attention to detail to ensure each shipment reaches the right destination on time.
Job Outlook for an LTL Driving Career
As with many jobs in the transportation industry, the outlook for an LTL truck driving career is generally positive.
The LTL market is projected to experience a compound annual growth rate (CAGR) of 7% from 2022 to 2027. This growth equates to an estimated increase in the market size of $103.05 billion USD. Key factors influencing the expansion of the LTL market include advances in e-commerce within the retail sector, a tightening market for truckloads, and growing trends in logistics service outsourcing.
As e-commerce continues to boom, the demand for LTL drivers is likely to remain strong, given their role in facilitating the efficient movement of smaller shipments. This is especially true in urban areas where online shopping is prevalent.
In addition, many of the current LTL drivers are nearing retirement age, which may lead to an increased demand for new drivers.
Despite the physical demands and the complexity of the job, LTL truck driving can be a stable and rewarding career choice with competitive pay and the opportunity to build lasting customer relationships.
LTL Driver Salary & Benefits
Less Than Truckload (LTL) truck drivers can expect competitive compensation for their services. While the pay can vary depending on factors such as experience, location, and the specific company you work for, the average annual salary for LTL drivers in the United States is around $67,000, according to Glassdoor. However, experienced drivers or those working in high-demand areas can earn over $100,000 per year.
In addition to the base salary, LTL truck drivers often receive a comprehensive benefits package. This typically includes health, dental and vision insurance, retirement plans like 401(k), and paid time off. Some companies also offer performance-based bonuses and incentives. For instance, drivers may receive extra compensation for efficient fuel usage or safe driving records.
Furthermore, LTL drivers tend to have more regular schedules compared to long-haul truck drivers, which can contribute to a more balanced lifestyle. These drivers often have the opportunity to return home daily or weekly.
The combination of competitive pay, substantial benefits, and more predictable schedules makes LTL truck driving an attractive career choice for many. As with any job, prospective drivers should thoroughly research and consider the salary and benefits package of potential employers.
How to Find a Job as an LTL Truck Driver
When you're ready to start your career in LTL truck driving, there are several pathways to find a job. Traditional job-search channels, such as online job boards, can be a good starting point. Websites like Indeed, Glassdoor, and LinkedIn often have listings for LTL truck driving positions.
Networking is another effective method for job searching. Joining an organization or association related to the trucking industry can provide opportunities to meet other professionals and learn about job openings.
Recruitment agencies specializing in trucking jobs can also be valuable resources. These agencies have connections with many trucking companies and can match you with positions that fit your skills and preferences.
Finally, consider directly reaching out to LTL trucking companies. Many companies have career pages on their websites where they post job openings. Even if there are no current vacancies, expressing interest and submitting your resume can put you on their radar for future opportunities.
Remember, every company has its unique requirements and offerings, so it's crucial to do your research and find the job that best matches your career goals and lifestyle needs.
Best LTL Companies to Work For
The best LTL trucking companies to work for are often those that offer competitive pay, comprehensive benefits, and a positive work culture. These companies prioritize driver safety and satisfaction while also ensuring efficient operations and customer satisfaction.
When considering potential employers, it's important to research their safety record, customer satisfaction ratings, and employee reviews. This can give you a better understanding of the company's values and work environment. Additionally, consider reaching out to current or former employees for their insights and experiences with the company.
You can also look at the top LTL trucking companies in the United States based on revenue (source: JOC.com):
| LTL Carrier | 2021 Revenue (Millions) | 2022 Revenue (Millions) | % Change | Public / Private |
| --- | --- | --- | --- | --- |
| | | | | |
| FedEx Freight | $8,594 | $10,186 | 18.5% | Public |
| Old Dominion Freight Line | $5,177 | $6,177 | 19.3% | Public |
| Yellow | $5,078 | $5,245 | 3.3% | Public |
| XPO Logistics | $4,192 | $4,645 | 10.8% | Public |
| Estes Express Lines | $3,783 | $4,405 | 16.4% | Private |
| ABF Freight System | $2,518 | $2,951 | 17.2% | Public |
| R+L Carriers | $2,427 | $2,864 | 18.0% | Private |
| Saia Motor Freight Line | $2,289 | $2,792 | 22.0% | Public |
| Southeastern Freight Lines | $1,476 | $1,741 | 18.0% | Private |
| Averitt Express | $1,093 | $1,302 | 19.1% | Private |
| Central Transport | $1,046 | $1,236 | 18.2% | Private |
| Dayton Freight Lines | $863 | $1,056 | 22.4% | Private |
| Forward Air | $831 | $969 | 16.6% | Public |
| Pitt Ohio Transportation Group | $792 | $912 | 15.2% | Private |
| AAA Cooper Transportation | $653 | $874 | 33.8% | Public |
| A. Duie Pyle | $481 | $568 | 18.1% | Private |
| Daylight Transport | $380 | $389 | 2.4% | Private |
| Roadrunner Transportation | $430 | $386 | -10.2% | Public |
| Oak Harbor Freight Lines | $284 | $338 | 19.0% | Private |
| American Fast Freight | $260 | $308 | 18.5% | Private |
| Ward Trucking Corporation | $230 | $256 | 11.3% | Private |
| Lynden Transport | $167 | $183 | 9.8% | Private |
| Midwest Motor Express | $137 | $152 | 10.9% | Public |
| Magnum | $118 | $152 | 28.8% | Private |
| Span Alaska | $115 | $136 | 18.3% | Public |
| Dependable Highway Express | $117 | $131 | 12.0% | Private |
| Cross Country Freight Solutions | $114 | $130 | 14.0% | Private |
| Sutton Transport | $75 | $115 | 53.3% | Private |
| Hercules Freight | $101 | $115 | 13.9% | Private |
| Peninsula Truck Lines | $95 | $110 | 16.0% | Private |
| Standard Forwarding | $92 | $106 | 15.2% | Public |
| GLS Freight | $73 | $84 | 15.1% | Public |
| North Park Transportation | $66 | $82 | 24.2% | Private |
Working for top performing LTL carriers could mean better opportunities in compensation and in your career and employment.
Takeaway
If you have a passion for driving, strong attention to detail, and enjoy working independently, becoming an LTL truck driver may be the perfect career path for you.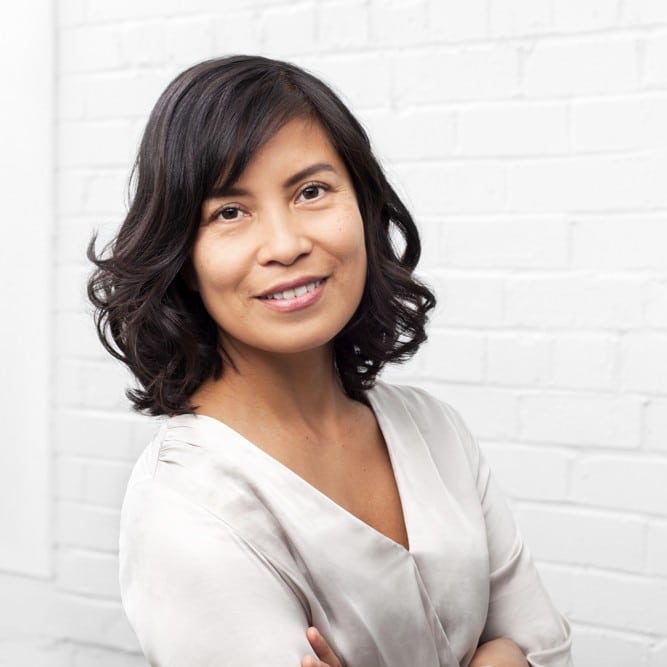 Marina was in corporate communications for over 15 years before becoming a freelance writer for TruckersTraining.com. She's been writing about transportation, and the supply chain and trucking industry for over five years. Her father was in the trucking and logging business which exposed her to the industry. Her passions include travel, nature and entrepreneurship.