A truck driver is an essential worker. Truck drivers are essential to the trucking industry, the economy, and society as a whole. They transport goods across the country, ensuring that we have the items we need when we need them.
Truck Drivers Play a Vital Role in Economy and Community
Truck drivers play a vital role in our economy and way of life, and without them, our world would be a very different place. Truck drivers are some of the most hardworking and dedicated people out there, and if you're considering becoming one, we salute you.
It's not an easy job, but it's a rewarding one. During the COVID-19 pandemic, truck drivers became more essential than ever. The pandemic caused massive disruptions to the supply chain, as well as an increase in demand for goods transported by truck drivers. As these essential workers delivered medical supplies, food, and other required goods across the country, it became clear how important truck drivers are (and have always been) to the health of our economy and community.
Essential Critical Infrastructure Workforce
According to the Cybersecurity & Infrastructure Security Agency (CISA), truck drivers are considered Essential Critical Infrastructure Workers. CISA identified 16 critical infrastructure sectors, and truckers are part of the Transportation Systems Sector.
CISA defines critical infrastructure:
..whose assets, systems, and networks, whether physical or virtual, are considered so vital to the United States that their incapacitation or destruction would have a debilitating effect on security, national economic security, national public health or safety, or any combination thereof.

CISA.gov
CISA identified trucks, including vehicles that transport hazardous materials; and other commercial vehicles, such as school buses and motorcoaches, as critical to the nation's infrastructure.
Are Truck Drivers Considered Frontline Workers?
Yes, truck drivers are considered frontline workers. Other CDL drivers, such as bus drivers, are also considered frontline staff. You're a frontline employee when your work is required to be done on-site and in close proximity to the public and to your co-workers.
Although not as high a risk as what healthcare workers face, CDL drivers are putting themselves at risk, as they interact with passengers; deliver supplies to hospitals and businesses; and travel across the country and come in contact with partners, colleagues, and the public in general.
Truck Driver Demand
The trucking industry is booming, and the demand for truck drivers is expected to grow. The trucking industry employs more than 7 million people and is responsible for transporting trillions of dollars' worth of goods each year.
There are a variety of reasons for this projected growth. First, the economy is growing. In 2021, the US economy grew 5.7% – the fastest growth since 1984. With economic growth comes an increase in the demand for goods transported by truck.
Second, the population is aging, and as baby boomers retire, there will be more truck driver jobs available.
Finally, new technologies are being developed that will make it easier and more efficient for truck drivers to do their job.
Why is There Truck Driver Shortage?
If truck drivers are considered essential workers, then why does the trucking industry face driver capacity shortage year after year, even before the pandemic?
One of the biggest problems is driver turnover. Truck driver turnover rates at large trucking firms for long-haul truckers are over 90% in 2021. Smaller trucking carriers fared a bit better at 72%.
Long-haul drivers are often away from home, work long hours, and are underpaid. Truck drivers don't often get paid for all their time on the job. Drivers complain of unpaid work due to detention and delays, such as waiting at docks for 2 to 5 hours.
Driving trucks across the country is also one of the most dangerous jobs out there. In 2019, over 4,000 people died in large truck accidents, and 16% of these deaths were truck drivers.
Recognizing and Retaining Our Essential Workers
How do we fix the problem? Finding solutions to increase driver retention is a good place to start.
The Biden-Harris Administration put together an action plan to boost driver recruitment and retention. The plan is focused on reducing barriers to entry for drivers; apprenticeship programs; and outreach and recruitment.
Is the Trucking Action Plan enough? We don't know, but it's a start.
The trucking industry needs to do its part as well. Trucking companies can start by ensuring that drivers are treated fairly, paid for all their work, and given the opportunity to earn a good living.
We also need to invest in our truck drivers and give them the resources they need to be safe on the job. This includes investing in new technologies that can help make truck driving safer and reduce driver fatigue.
Unpaid detention time, safety issues, and HOS are at the heart of truck driver complaints and churn. Addressing these would be a big factor in turning the tide of truck driver turnover.
It's time we recognize and value our truck drivers. They are essential workers who keep our economy moving. We need to do everything we can to support them.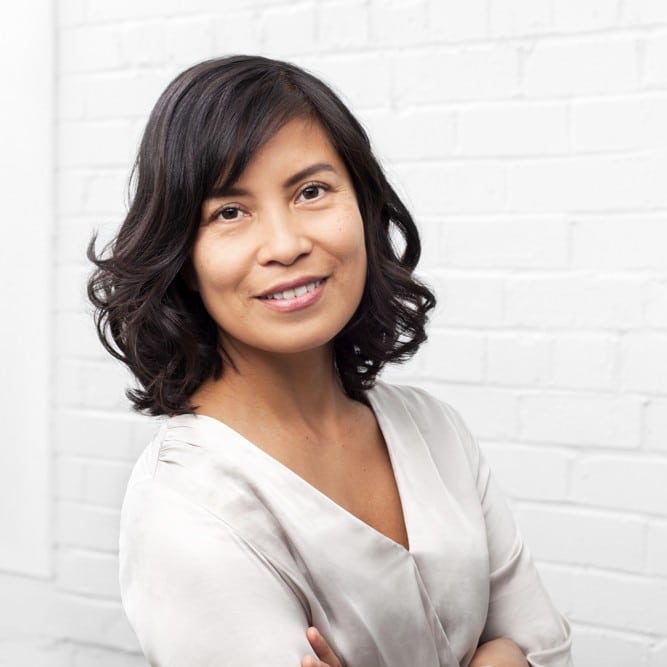 Marina was in corporate communications for over 15 years before becoming a freelance writer for TruckersTraining.com. She's been writing about transportation, and the supply chain and trucking industry for over five years. Her father was in the trucking and logging business which exposed her to the industry. Her passions include travel, nature and entrepreneurship.