Let's face it, going to truck driving school can be cost prohibitive. Based on anecdotal comments on trucking sites, most would-be truck driving students balk at the idea of paying thousands of dollars for a few weeks of training. The good news is that there are financial aid options available to those who qualify.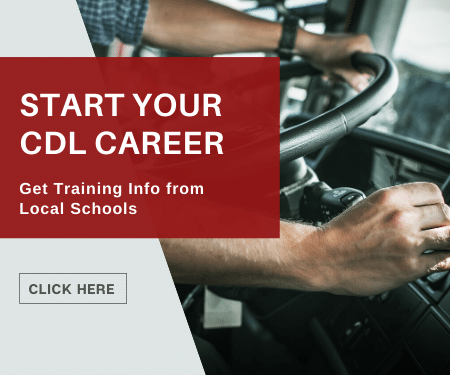 What is Financial Aid?
Financial aid is money or funding available to help cover education or training costs. It includes grants, scholarships, and student loans. You can use financial aid to pay for your CDL tuition and eligible expenses.
The financial aid offer or package is the total amount of federal and non-federal aid a student is offered by the trucking school based on eligibility. The school's financial aid office combines various forms of aid into a "package" to help meet a student's education costs.
For example, if the student qualifies, he or she can be awarded both a federal grant such as the Pell Grant, as well as a student loan to help cover the entire cost of tuition if feasible.
Note that your local workforce development office can also give you guidance on what financial assistance is available to pay for trucking school if you find yourself out of employment, or underemployed.
Let's go over some of the financial assistance that can go into a financial aid package.
Can I Get Federal Financial Aid for CDL Training?
Yes, you can get federal financial aid offered by the US Department of Education to help pay for your CDL tuition. Federal financial assistance, such as student loans and grants, is offered to students who demonstrate financial need.
Federal Student Loans
Student loans are available to those who need financial assistance to attend truck driving school. Student loans have to be repaid, but flexible payment plans are typically available. There are also options to postpone loan payments if you are having difficulty making payments.
What are the types of federal student loans?
Federal Direct Loan Program
These federal student loans – Direct Subsidized and Unsubsidized Loans, and Direct Plus Loans for Parents – are given to students or their parents who don't have the financial means to pay for their education. The interest rate is fixed and generally much lower than credit card or private loan rates, and the repayment plans of these loans are flexible.
Student CDL drivers may be able to use the Direct Loans to pay for trucking school if their school is eligible to participate in the federal student aid programs.
Federal Grants
Unlike student loans, federal grants generally do not have to be paid back, unless you withdraw from your CDL program or you change your enrolment status.
What are the different federal grants available?
Federal Pell Grant
The Pell grants are given to students who demonstrate exceptional financial need, and have not received a bachelor's, graduate, or professional degree. The amount awarded depends on factors such as the Expected Family Contribution, cost of tuition and whether you will be attending school part-time or full-time.
Federal Supplemental Educational Opportunity (FSEOG) Grant
The FSEOG grant is a federal grant that is awarded to students who require financial assistance and have not yet earned a degree. This grant is administered directly by the participating school's financial aid office. Check with your school's financial aid office to see of the school offers the FSEOG.
For more information on the federal student loans and grants, visit the Federal Student Aid site.
What CDL Training Programs Qualify for Federal Financial Aid?
Not all truck driving schools or their driving programs are eligible to participate in federal financial aid, such as the federal student loans or federal grants. The school and its programs need to be accredited, and the trucking program has to meet a certain number of hours in order to be recognized.
Here are a couple of examples of accredited CDL schools and programs:
Once you determine which trucking school you want to attend, it is helpful to make an appointment with the school's Financial Aid or Admissions office to help you identify both federal and non-federal funding available to you.
Overview of Federal Financial Assistance for CDL Students
How to Apply?
You will need to complete the FAFSA (Free Application for Federal Student Aid) form.
What Other Grants Can Pay for CDL Training?
Aside from the grants mentioned above, there are several other education and training grant programs. The most common grants you can use towards trucking school are:
VA Grants: If you are a veteran, or the spouse of a veteran, and you qualify for Chapter 33 (Post-9/11 GI Bill) benefits, you may be eligible to get education and training funding to become a truck driver.
WIOA Grants: The Workforce Innovation and Opportunity Act (WIOA) is a federal program that provides grants to states for workforce development. Each state's WIOA program may have different requirements, however you may qualify for funding towards education or training such as going to trucking school, if you lost your job or if you are underemployed.
State Grants: Many states offer grants specifically for CDL school tuition. Check with your state's Department of Education for more information on eligibility requirements and amounts awarded. Your local Job Center or the CDL school's financial aid office may also be good resources.
Can I Get a Private Loan for CDL School?
Yes, there are private student loans you can use towards your trucking school tuition:
Private Loans
Private lenders, such as a bank, credit union, or state agency, may offer specialized loans for CDL training. Interest rates for these loans will generally depend on your credit score. Borrowers should be aware that the terms and conditions of these loans may vary widely from lender to lender, so it is important to shop around for the best deal.
Truck Driving School Loans
Some trucking schools also provide student loans. The schools often partner with financial institutions to offer loans that are designed to cover the cost of tuition, fees, and other related expenses.
Are there Scholarships for Truck Driver Training?
Potential CDL trainees may take advantage of scholarships or tuition assistance programs to students who demonstrate financial need. Similar to grants, scholarships for trucking school do not have to be repaid.
Scholarships for CDL training may be offered by private individuals or organizations, such as trucking companies, industry associations, and other non-profits.
Examples of CDL scholarships include:
Women in Trucking Foundation (WIT) Scholarship: The WIT scholarship is a need-based program designed to help women receive training for careers in the trucking industry.
Truckload Carriers Association (TCA) Scholarship: The TCA provides scholarships to students with ties to the truckload industry.
Folds of Honor Scholarship: This financial assistance is available to dependents and/or spouses of disabled or fallen first responders and military members. The Folds of Honor scholarship is based on 'unmet need' – the balance of tuition and associated fees not covered by financial aid.
Transforce Drive for 500 Scholarship: The Drive for 500 offers 500 full-ride truck driver training scholarships through TransForce Group's Troops Into Transportation Master Driving Program.
Owner-Operator Independent Drivers Association (OOIDA) Scholarship: The OOIDA scholarship is available to individuals who are members or their family members. They provide financial assistance to those going to school for truck driver training as well as other vocational and undergraduate degrees.
Tax Credits for CDL School
In some cases, students may also be eligible to receive a tax credit for attending truck driving school. This can be an especially attractive option since it reduces the amount of taxes owed.
Conclusion
It's important to do your research and take the time to explore each option available to you. Some things to get you started:
Speak to the school's Financial Aid or Billing office;
Talk to CDL graduates and find out how they paid for their tuition;
Visit your local workforce development office;
Go to the Federal Student Aid website and reach out to their customer service staff;
Check non-profit organizations, associations, trucking schools, and private organizations for available scholarships and grants;
Also, consider other options such as paid or company-sponsored CDL training.
Overall, there are many options available for those searching for financial aid when enrolling in a truck driving school or other commercial driver's license program. With the help of scholarships, grants, and other forms of aid, you can make your goal of becoming a commercial driver a reality.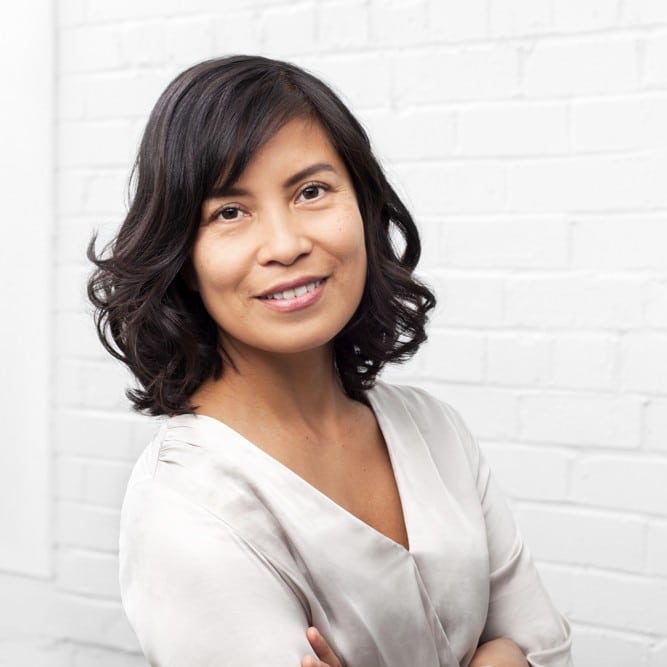 Marina was in corporate communications for over 15 years before becoming a freelance writer. She's been writing about transportation, and the supply chain and trucking industry for over five years. Her father was in the trucking and logging business which exposed her to the industry. Her passions include travel, nature and entrepreneurship.