You've decided to start a trucking career. Good for you! Trucking is a great way to see the country while making a good living. But before you can get behind the wheel of a big rig, you'll need to take a DOT physical test.
Do you know what to expect during the DOT physical? Here's a quick overview of the test and what it will entail.
Drug Test for CDL
The DOT physical test is one of the requirements for getting your commercial driver's license (CDL). This is the license you need to drive a truck or any other type of commercial vehicle.
The DOT physical includes a drug test, and if you fail the drug test, you will not be able to get your CDL. The Drug test for DOT physical looks for traces of marijuana, cocaine, opiates, amphetamines, and more. You will also have to take a vision test, a hearing test, and a physical exam.
What is the DOT physical Test?
The Department of Transportation (DOT) physical is a test that all truck drivers are required to take. It's designed to assess your overall health and see if you're physically capable of driving a commercial vehicle.
The test includes a vision screening, a hearing test, and a series of physical measurements and checks, including blood pressure. You'll also be asked to provide information about your medical history, including any medications you're currently taking.
If you pass the DOT physical, that means you're cleared to start your trucking career. If you don't pass, don't worry – there are ways to get back on the road, but it may require some extra steps on your part.
Where Do I Get a Dot Physical Test?
It's important that you get a DOT physical test from a certified and licensed doctor. This will ensure that you're physically able to handle the demands of the trucking career.
There are many places that offer DOT physicals, but you'll want to find one that is close to you and has a good reputation. You can start by searching online for "DOT physicals near me" or by contacting the DOT directly.
What Does the DOT Physical Include?
The DOT physical includes a variety of tests, including doing the required DOT physical drug test, checking your vision and hearing, along with other tests that address any medical conditions that could keep you from being able to safely drive. The examiner will also be looking for conditions that could result in a driver losing consciousness or experiencing seizures. 
You'll also need to provide information about any medications you're taking and have your blood pressure taken. You may also be asked to undergo a drug or alcohol test.
Finally, the examiner may ask questions about your medical history, including any illnesses or injuries in the past and any current health issues you're dealing with. It's important to be honest with your answers so the examiner can determine whether you can pass the test and get certified for driving a truck safely on the road.
Vision
It's important for you to have good eyesight when driving long distances, so the DOT physical exam includes a vision test. You'll be asked to read letters from a chart and will also be tested for color vision. Depending on your State, you may be asked to have an eye specialist look at your vision further and provide documentation. 
Hearing
The hearing test is done to ensure that you can hear the other drivers and avoid traffic accidents. You'll be put in a quiet room and asked to listen to a series of tones at various frequencies while wearing headphones. The examiner will then measure your ability to detect these tones by looking at the responses on an audiometer.
Blood Pressure and Pulse Rate
The DOT Physical Exam also includes a blood pressure and pulse rate assessment. During the test, your health care examiner will measure your systolic and diastolic blood pressure, as well as your pulse rate. It's important to note that if your blood pressure is higher than 140/90 or if your pulse rate is higher than 90, you won't be able to get a valid certification.
Urinalysis
The urine is collected in a sterile cup and tested for various substances, such as cocaine, marijuana, and opiates. It's essential to ensure that you don't use drugs before your DOT physical exam as detection will cause you to fail. Plus, you may be subject to disciplinary action from your employer or loss of job if you fail the DOT physical drug test.
Physical Exam
This is the part of the DOT physical where the certified medical examiner will look at your body to make sure you're physically fit to drive. The medical examiner will look at several factors including your blood pressure, heart rate, diabetes control, and vision. You'll also be asked to provide a urine sample.
They'll check your reflexes, range of motion, and look for any musculoskeletal issues that could affect your ability to safely operate a commercial vehicle. They may also perform a hearing test to make sure you haven't become hard of hearing due to excessive noise from the road.
The last step is a determination of whether or not you can pass this portion of the DOT physical exam. If everything looks good and there are no problems found in any area during your physical exam, then you should have no problem passing this step.
What Not to Do During Exam
A DOT physical exam is a serious test, and you should take it just as seriously as any other medical exam. So here's what you shouldn't do: don't show up late or bring any food or beverages with you, because they can be disruptive. 
Don't forget to bring the required documents. At minimum, you'll need proof of your identity and a valid driver's license. And finally, don't try to hide any medical conditions—even if they seem minor—because lying could lead to some serious consequences with your employer.
Be honest and open throughout the exam and follow the doctor's instructions. That way, you'll be more likely to pass your DOT physical test, get your medical card, and be ready to jumpstart your trucking career!
Does a DOT Physical Include a Drug Test?
Do they drug test for DOT physical? The answer is no. The DOT physical exam does not require a drug test, but you will need to submit a urine sample. This is to check your kidneys for possible medical conditions. Some Companies also require pre-employment drug testing. 
Who is Qualified to Conduct a DOT Physical?
In order to maintain its compliance with the Federal Motor Carrier Safety Administration (FMCSA), your company is required to ensure that all of its drivers are medically qualified to operate a commercial motor vehicle (CMV). The DOT physical is conducted by a certified medical examiner listed on FMCSA's National Registry. As already stated, the DOT physical test evaluates your general health, vision, hearing, and mobility. The examiner must be qualified to evaluate all of this.
Conclusion
Passing the DOT physical exam is critical for anyone looking to start a trucking career. The exam is designed to ensure that drivers are healthy and able to safely operate a commercial motor vehicle. Make sure you're prepared for the exam.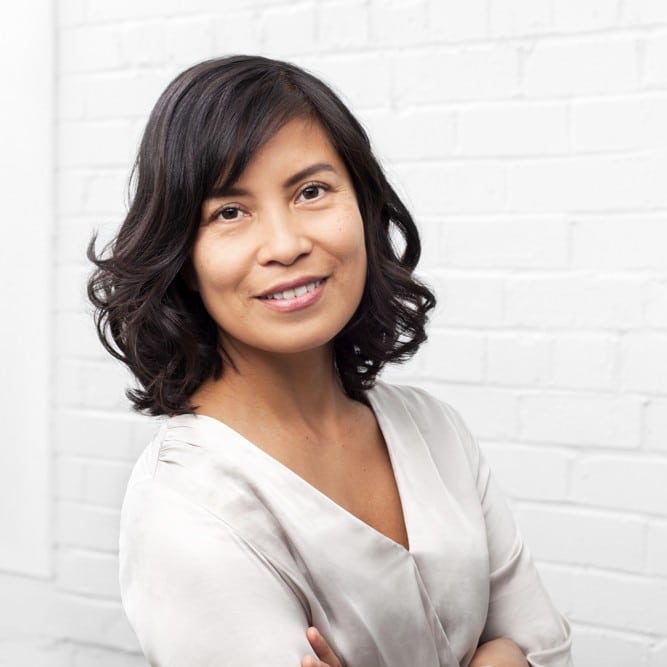 Marina was in corporate communications for over 15 years before becoming a freelance writer for TruckersTraining.com. She's been writing about transportation, and the supply chain and trucking industry for over five years. Her father was in the trucking and logging business which exposed her to the industry. Her passions include travel, nature and entrepreneurship.