You're interested in a career in trucking. We don't blame you — trucking is a great industry to work in. It offers plenty of opportunities for both personal and professional growth, and it's always in demand.
But before you jump in and start your training, there are a few things you should know. In this guide, we'll walk you through everything you need to know about starting a career in trucking. From the age requirement for a license to what to put on your resume, we've got you covered. So, whether you're just starting or you're looking to switch careers, read on for the ultimate guide to trucking careers.
Age Requirement for CDL
For the CDL minimum age, you must be at least 18 years of age. And while you don't need any formal education to get started in the trucking industry, it's important to note that a CDL can open up more career opportunities down the road.
Also, CDL holders under 21 years old can only drive in their home state. They can drive commercial vehicles across the country once they turn 21. Overall, the age limit for truck drivers to get their CDL is 18. However, they must be 21 to transport cargo across state lines. 
FMCSA CDL Requirements
In order to drive a commercial motor vehicle (CMV) in the United States, you must meet the requirements of the Federal Motor Carrier Safety Administration (FMCSA). These requirements are outlined in the Commercial Driver's License (CDL) Manual. To drive a CMV, you must have a CDL from the state in which you reside.
In order to get a CDL, you must be at least 18 years old and have a valid driver's license. You must also pass a knowledge test and a skills test. The knowledge test is based on information found in the CDL Manual. The skills test includes basic vehicle control, a pre-trip inspection, and an on-road driving test. To learn more about the requirements for getting a CDL, visit the FMCSA website.
Minimum Age for CDL License
The CDL license age in the United States is 18 years, though the minimum age for certain types of CDLs may vary by state. For example, in Mississippi, you can drive intrastate commercially as long as you are 17 years of age and over. You must also have a valid driver's license, pass a medical exam and complete an approved trucking training program.
Some states also have restrictions on who can drive certain types of vehicles, depending on their age. For example, you must be 21 years or older to drive buses or trucks that carry hazardous materials even if it's within state.
So if you're younger than 18 and want to pursue a trucking career, be sure to check with your state's Department of Motor Vehicles (DMV) to find out what the minimum age requirements are before committing to any kind of training program.
Is the English Language a Must for a Trucking Career?
Do you need to master the English language if you want to pursue a trucking career? This is an important question to ask because there are many laws and regulations that you'll need to understand and abide by, in order to be a truck driver.
Most of the time, you won't need any English fluency for your job. But there are some cases where being able to communicate in English will be essential – such as interacting with the customers or with clients, understanding directions and signs, or reading the bills of lading.
In other words, speaking English is a must-have for all CMV drivers in terms of efficiency and safety while driving on the road. So if English is not your first language, try to get yourself familiar with at least basic verbal commands like 'stop' or 'go' and Truck driver language so that you can avoid any potential miscommunication between yourself and the other drivers.
Educational Requirements for Truck Drivers
In regards to the education needed to be a truck driver, you must first meet certain educational requirements. Generally, this means having either a high school diploma or GED.
Entry-Level Driver Training
For those who want to get their Class A or B commercial driver's license (CDL) for the first time;  or if you want to upgrade your Class B license to a Class A; or if you want to obtain your passenger (P), school bus (S) or hazardous materials (H) endorsement you are required to take the ELDT mandated by the FMCSA.
You will also need to be able to pass the Department of Transportation's physical test and pass a drug test. Additionally, you must be over the age of 21 so you can drive in all states and obtain your commercial driver's license (CDL).
Finally, for most jobs, you'll need to have some experience operating commercial vehicles. This can include job shadowing, internships, or working as a driver for another trucking company. You may also need endorsements that allow you to drive certain kinds of vehicles such as tankers or hazardous materials. Make sure you get these endorsements before applying for your CDL so that you're qualified for the job you want. And as mentioned, you must also be familiar with basic Trucking language.
Physical Requirements for Truck Driving
Truck driving is a physically demanding job and there are certain qualifications you must meet in order to become a professional truck driver. To begin with, you must be in good health and have good physical condition. Additionally, you must have good vision, be able to pass drug tests, and have enough strength to lift heavy cargo and maneuver a massive truck.
You should also be comfortable with working alone for long periods of time, as well as dealing with weather extremes. And blood pressure must not exceed 140/90. You will also be tested for your hearing ability to see if you can hear a whisper at a distance, possibly from five feet away. 
Career Paths and Salaries in the Trucking Industry
So, what kind of career options do truckers have? Well, first off, you can choose to be a long-haul driver and travel over long distances from point A to point B. Or you could become a local delivery driver and make regular runs within a certain area.
It's also important to consider the salaries in the trucking industry. According to Indeed, the average salary for an over-the-road trucker is $47,291 per year. Local truckers often earn slightly less than this. And if you're looking for higher pay, there are some jobs that offer higher wages including tanker drivers and even hazardous waste haulers.
What Should a Truck Driver Put on Their Resume?
If you're applying for a trucking job, you'll want to make sure your resume is up to snuff. After all, it will be the first impression that employers have of you and your skill set.
Start with your contact information and be sure to list any CDLs, certifications, or licenses that you may have. Next, focus on your experience. Include jobs that involve driving such as delivery driver, school bus driver, or courier. Be sure to include any equipment operating experience to demonstrate the breadth of your skill set.
Duties such as loading and unloading cargo from trucks and trailers should also be included. You should also list any safety classes or safety awards that you have received throughout your career. Finally, provide a few references from past employers who can attest to your excellent performance as a truck driver — these will go a long way in helping secure an interview.
Conclusion
Trucking can be a challenging, but rewarding career. It's not for everyone, but if you are considering a trucking career, it's important to know what to expect. We hope this guide will help you make the right decision for your career. Trucking can be a great way to make a living, but it's important to weigh the pros and cons before making a decision. Thanks for reading!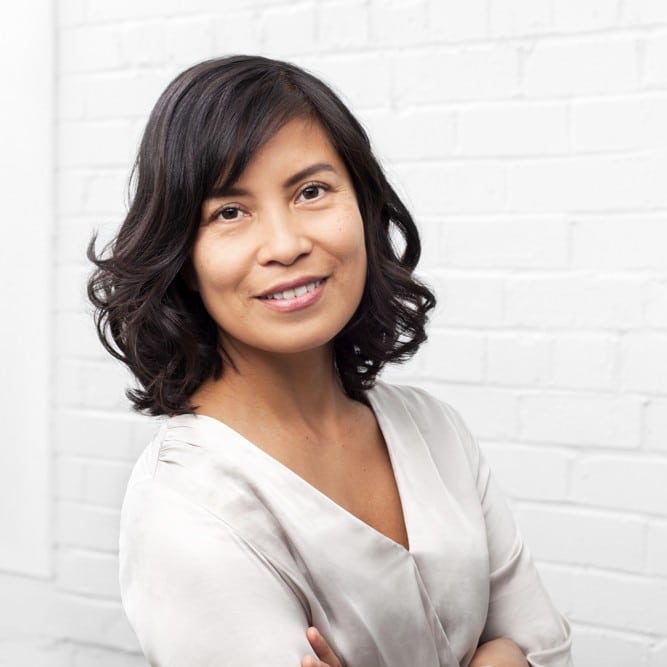 Marina was in corporate communications for over 15 years before becoming a freelance writer for TruckersTraining.com. She's been writing about transportation, and the supply chain and trucking industry for over five years. Her father was in the trucking and logging business which exposed her to the industry. Her passions include travel, nature and entrepreneurship.