You're thinking about becoming a truck driver. That's great! Truck driving is a challenging, rewarding, and can be a lucrative career. But it's important to choose the right truck driving job for you.
Every truck driving job is different, and each has its own advantages and disadvantages. You need to find a job that fits your lifestyle, skills, and goals. In this article, we'll discuss the different types of truck driving jobs and help you choose the right one for you.
Truck Driving Jobs
There are different truck driving jobs that you can apply for. Some jobs may require you to transport goods from one place to another. You may be required to drive long distances, and you will need to keep track of your cargo. There are also delivery truck driving jobs, which require you to deliver goods to customers' homes or businesses.
Other jobs may require you to drive a truck that is used for hauling heavy equipment or moving large objects. You may also need to obtain a commercial driver's license to qualify for these trucker jobs.
Which Truck Driving Jobs Pay the Most?
What truck driving jobs pay the most? That's a question that many drivers are looking to answer. The answer, unfortunately, is not a simple one. It varies depending on what type of trucking job you're looking for, and the state in which you live.
In general, though, long-haul trucking jobs tend to pay more than local or short-haul trucking jobs. Drivers who are willing to cross state lines and drive long distances can often earn a good wage. Additionally, some companies pay more than others, so it's important to do your research before accepting a job offer. Below are some of the highest-paying truck driving jobs.
Specialty Vehicle Haulers
As the name suggests, a specialty vehicle hauler driver is responsible for transporting special cargo, such as race cars, boats, and aircraft. The job can be quite challenging as the loads are often large and difficult to handle. Drivers need to be knowledgeable and experienced in the field in order to properly secure their cargo and ensure its safety.
According to Ziprecruiter, a car carrier driver averages at $73, 566 per year or $35 per hour. The majority of the car carrier salaries range between $44,000 and $85,000 annually.
Owner-Operator Truck Drivers
You might want to consider becoming an owner-operator if you're interested in a truck driving job. With this option, you would be your own boss and have complete control over your work schedule. This can be a good way to build your own business. If you're interested in becoming an owner-operator, you should do some research on the requirements and procedures involved. Owner operators make between $149,000 to $341,500 a year.
Best Paying Owner Operator Truck Driver Jobs
Liquids / Tanker Drivers
If you want to specialize, then liquids/tanker driving is an option. This type of job involves hauling liquids, such as fuel, chemicals, or oil. The pay is decent for this type of work, especially for experienced drivers. Expect between $77,000 and $94,000 a year.
You will be dealing with tanks and hoses and other equipment that can be cumbersome and heavy. You'll also need to pay attention to any special regulations related to the product you are transporting.
Oversized Load Drivers
Oversized load drivers are some of the most in-demand. These drivers have to be extremely precise as they maneuver their loads, and they oftentimes get to travel across state lines.
The pay for these jobs can be quite lucrative as well, making around $67,365 a year. You'll need a special license and quite a bit of experience under your belt before you can start hauling oversized loads, but doing so can open up career opportunities.
What are the Different Types of Truck Drivers?
The two main categories of truck drivers are long-haul and short-haul. Long-haul drivers drive long distances and typically travel across the country while short-haul drivers drive shorter distances, typically within a specific state or region.
Long-haul drivers may have to take on more challenging routes due to the nature of the job, but they often receive higher pay and more benefits than short-haul drivers. Short-haul drivers tend to work more predictable hours.
In addition to long-haul and short-haul, there are specialized truckers such as tanker drivers, reefer (refrigerated) truckers, flatbed truckers, and hazardous material handlers. Each type of driving job will require its own skill set and qualifications.
Factors That Affect All Trucking Companies
First and foremost is safety. Any company you work for should value safety above all else, and have standards in place to ensure the safety of their drivers as well as other road users. You should research how this company handles driver training, maintenance, inspections, and how often they conduct spot checks on their drivers. Plus, there are insurance and operational costs that companies must look after. 
You'll also want to make sure the company has an established policy on hours of service (HOS). This allows drivers to limit their hours behind the wheel and get adequate rest, which is important for their health and safety. 
Finally, consider benefits — some companies offer bonuses like paid vacation time or medical/dental insurance. These are important factors to weigh when deciding on a job that's right for you.
Trucking Industry
It's important to understand the trucking industry before you make your decision. The trucking industry is huge, and there are lots of opportunities available. You'll need to consider factors like the size of the company you want to work for, pay structure and benefits, as well as types of routes, safety ratings, and hours of operation.
You should also look into the regulations and laws governing truck driving in your state or country. While most of these are far-reaching, they can vary from state to state so make sure you look up any applicable regulations that may apply before committing to a job. 
The Perfect vs. Best Trucking Companies
There are a lot of factors to consider. Some people might be looking for the best pay, while others might be looking for the best benefits. Some drivers might want a company with a good safety record, while others might be looking for a company with a good reputation.
There is no single answer to the question of which is the best trucking company. Every driver is different and every driver will have different priorities. The best way to find the right company for you is to do your research and ask around. Talk to other drivers and see what they like and don't like about their companies. Then make a list of your own priorities and start shopping around.
The Dynamic Trucking Industry
The trucking industry is a dynamic one. It's always changing and evolving, as new technologies are introduced and new challenges arise. This means that there are always new opportunities for truck drivers to explore.
You need to be prepared to take advantage of these opportunities when they come up. That means staying up to date on the latest news and developments in the trucking industry, and being willing to learn new things. However, there can also be some challenges. It is very competitive and politics plays a huge part.
Competition within the Trucking Industry
The trucking industry is competitive. That's because there's a lot of money to be made — and companies are always looking for the best drivers to keep their profits high. So what does that mean for you?
It means that you need to be prepared to compete for the best jobs. That means having a clean driving record, updated licenses and certifications, and a strong work ethic. It also means being willing to put in the extra effort to get noticed by potential employers.
Trucking companies are also always looking for ways to cut costs. They're constantly evaluating their drivers' performance and looking for ways to make sure they get their money's worth. So make sure you understand what your potential employer is looking for and prepare yourself accordingly.
Conclusion
When it comes to choosing a truck driving job, it's important to consider all of your options and make sure the job you choose is the right fit for you. There are a lot of different trucking jobs out there, and each one comes with its own set of benefits and drawbacks. Take your time and make sure you choose the job that's right for you.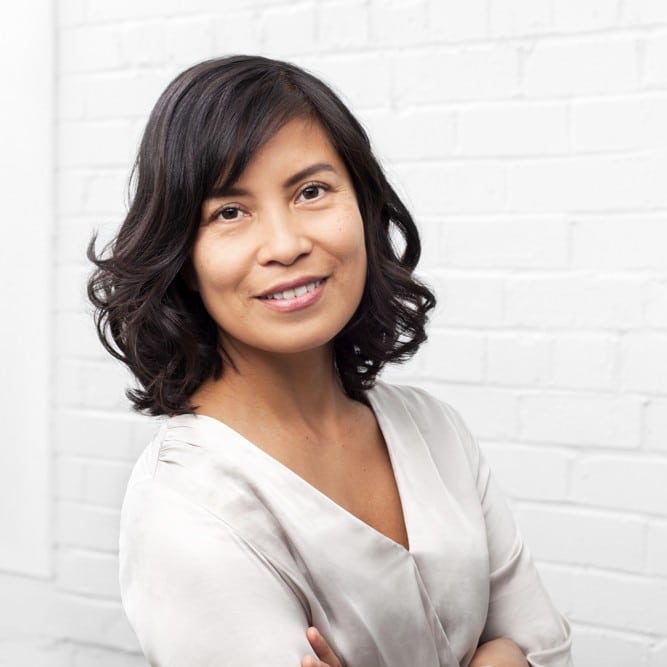 Marina was in corporate communications for over 15 years before becoming a freelance writer for TruckersTraining.com. She's been writing about transportation, and the supply chain and trucking industry for over five years. Her father was in the trucking and logging business which exposed her to the industry. Her passions include travel, nature and entrepreneurship.