Looking to become a professional truck driver? A CDL license is typically required. However, the process of obtaining a commercial driver's license can be challenging especially when you factor in the cost of CDL training tuition. The cost of truck driving school shouldn't be the determining factor in pursuing a career as a CDL driver, so in this article we will explore various CDL financing options that you can consider to get cheap CDL training cost.
CDL Training at a Community College
Taking a CDL training program from a community college is one of the best ways to cut costs in becoming a truck driver. Some community colleges offer free truck driving training to qualified candidates usually funded through state grants, while others tend to charge a standardized tuition fee that's considerably more affordable than private CDL schools.
At the completion of the truck driver program, you'll be in a great position to get a Class-A CDL license, and may have an opportunity to secure a job through the school. However, always ensure that the community college that you enroll in has a solid training curriculum despite the lower cost tuition.
Why Choose a Community College for Truck Driver Training
High Quality Training
Community college sometimes get a bad rap. They are perceived as offering inferior education or training compared to other educational options. However, CDL training through a community or vocational college can provide more hands-on training, longer and more comprehensive curriculum than private truck driving schools.
Affordability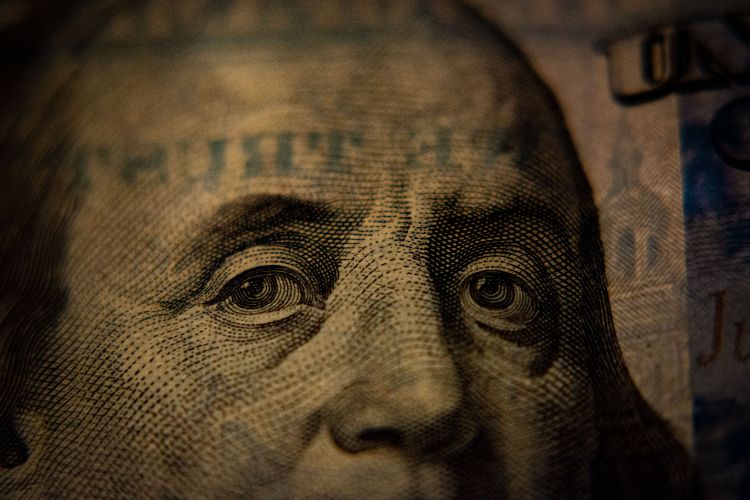 One of the main benefits of CDL training through community colleges is its affordability. Compared to accredited private CDL schools that can cost upwards of $6,000, most community college CDL programs are cheaper compared to the private driving schools.
Not only do you save money from the lower tuition fees, but many community colleges also offer various financial aid programs to help cover the cost of training. Some colleges partner with trucking companies and offer free or reduced tuition fees for students who commit to working for the company after completing their training.
Some community colleges also offer free CDL tuitions that are funded by a state grant. For example, in Maine, a $60 million investment enables the state's community colleges to expand their short-term training and education. This means Maine residents who want to become professional truck drivers, can register for free CDL training offered through the local community colleges.
Here are examples of private CDL school vs. community college tuition costs in the states of Maine and North Carolina:
Career Placement Services
Just like private CDL schools community colleges with truck driver training offer career placement assistance to their graduates. The schools' career services departments will help with resume preparation, job search guidance, and even job interviews with trucking companies.
How to Apply
If you're convinced that going to a community or vocational college for CDL training is for you, then research the colleges near you and make a shortlist of the schools you like. Then contact the schools and find out what financing options are available, specifically ask about CDL grants.
State and Federally Funded CDL Programs
A government-funded CDL program is another way to get truck driver training for free or at a reduced cost. The schools collaborate with government and/or transportation authorities to offer training to incumbent workers in high demand industries like trucking.
The most common federal grant for trucking school is the Pell Grant, which is a form of financial aid that helps students of low-income families pay for higher education. Unlike a federal student loan, this education grant doesn't need to be paid back unless you don't finish school or your eligibility changes. Eligible students seeking assistance with their CDL school tuition can apply for the Pell Grant.
State-funded CDL grants vary by state. For example, Louisiana's unemployed or underemployed residents who want to pursue a CDL career can take advantage of the Drive Your Future truck driver training grant offered by the Louisiana Workforce Commission (LWC). A caveat to this grant is that it's availability is based on the rate of unemployment, so if the rate is low then the grant won't be widely available.
How to Apply
The application process vary depending on the grant. We suggest that you start with visiting your local American Job Center and they can walk you through what grant you're eligible for.
Paid CDL Apprenticeships
Many truck driving companies offer paid CDL training programs, also known as company-sponsored CDL training. Paid CDL training programs are an inexpensive way to get started as a CDL driver.
What is Company-Sponsored CDL Training?
Companies often offer to train drivers on how to operate specialized commercial vehicles for their fleets. This method of training is called company-sponsored, company-paid or paid CDL training. This paid training requires the driver to work for the company sponsor for a specific period in exchange for CDL training. During this time, the driver gets hands-on experience while also gaining new skills.
Why Choose Paid CDL Training?
The most significant advantage of company-sponsored CDL training is that you don't have to pay anything upfront. The driver agrees to work for the company for a specified time, and in return the trucking firm offers training free of charge. Additionally, the way you learn on the job, allows learning and growth in a real-life setup. Moreover, it offers job security since a job is guaranteed once you complete the training.
How to Find Paid CDL Training Program
There are several ways to get started, including:
Reach out to trucking companies online
Attend career fairs or truck shows to interact with company recruiters
Ask the local truck school if they offer programs in partnership with trucking companies
Check job postings and advertisements
What to Look for in a Company-Sponsored CDL Training Program
When it comes to choosing between company-sponsored programs, several factors need consideration. Some of them include:
The duration of training
The quality of the training
Whether the company provides food and accommodation during training
Whether the job comes with benefits like health insurance, 401k, and vacation time
The fine print of the program contract
How to Apply
Determine which trucking company that offers paid training is right for you and apply on their website, or make an appointment with their hiring office.
CDL Scholarships
Scholarships can provide you with the financial support you need to becoming a professional driver.
What is a CDL Scholarship?
A CDL scholarship is a type of financial assistance provided by CDL schools to students who may not be able to afford to pay for the cost of the program. This assistance may come in the form of a full scholarship or partial tuition assistance. The funds are typically used to cover expenses such as tuition, books, and other related costs such as testing fees, license fees, and equipment.
Examples of scholarships you can apply towards truck driver training;
How to Apply
Research available scholarships
To start, you need to find out what scholarships are available to you. The first place to start is online. Begin by searching for scholarships that are specifically earmarked for CDL training. Your search can lead you to private organizations, trucking associations, and even federal programs that offer financial aid to aspiring CDL drivers. Once you have a list of potential scholarships, make sure to read the eligibility criteria carefully to determine which ones you're eligible for and what the application entails.
Here's a scholarship database to get you started.
Apply for the scholarships you're eligible for
Once you've identified the scholarships you're eligible for, the next step is to start applying. Most scholarship applications require personal information, academic transcripts, and written essays. Scholarship providers use what you submit to determine if you deserve the financial aid.
Note that the application process is often competitive but don't be discouraged. You won't win every scholarship you apply for, but each application gives you another opportunity to secure funding for trucking school.
Look for opportunities to combine scholarships
Don't limit yourself to a single scholarship. It's often possible to apply for and earn multiple scholarships, which can help cover your entire CDL training costs. For example, you may earn one scholarship to cover tuition and another to cover living expenses. The key is to do your research and apply for as many scholarships as possible that you qualify for.
Fulfill any other requirements
Scholarship providers often require recipients to meet certain criteria beyond maintaining a certain GPA or taking part in community service. These requirements may include a specific minimum number of driving hours or satisfactory reports from instructors. Make sure you understand what the scholarship involves before you begin your training to avoid any future issues.
Conclusion
There are many ways to reduce the cost of obtaining your CDL license. But conduct a thorough research before choosing a training program to ensure that you're getting the best quality training that isn't cost prohibitive. With the options mentioned above, you'll be one step closer to achieving your goal as a professional truck driver. Remember, always choose the option that meets your needs and saves you money in the long run.