Car Hauler
Hauling cars for a living can be a rewarding driving career. This specialized truck driving job allows you to be home.
Dry Bulk Grain Driver
This driving job involves moving large quantities of dried grains to grain elevators for storage. They are indispensable to American agriculture.
Dump Truck Driver
If moving dirt, rocks and other materials is your thing then dump truck driving has your name. Working OT can increase your pay and you're home at the end of the day.
Dump Truck Owner Operator
If you want reasonable work hours and the freedom of being your own boss, then starting a dump truck hauling business is your thing.
Forklift Driver
As a forklift driver, you're typically working in a warehouse. Low barrier to entry, get certified easily and opportunity to work independently are some of the perks.
Hazmat Driver
With specialized training, this occupation can pay handsomely, albeit dangerous. It's interesting line of work.
Truck Driver
Whether it's long or short haul truck driving, this career is in demand. Salary range is driven by different factors such as training, experience and employer.
Truck Driver – Owner Operator
Description for this block. Use this space for describing your block. Any text will do. Description for this block. You can use this space for describing your block.
Tow Truck Driver
Towing vehicles and trucks is your main responsibility. Job demand, low barrier to entry, and decent wages makes a tow truck driver job attractive.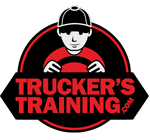 TruckersTraining.com provide information, tools and resources to potential truck drivers in the U.S. We hope that you can use the content on the site to help you decide if want to drive trucks for a living.