Want to drive for a living but don't have a commercial driver's license? Don't worry, there are plenty of truck driving jobs out there that don't require a CDL. You can still experience the adventure of life on the road and earn a decent living.
The trucking industry is huge, with over 3.5 million truck drivers in the U.S. alone. While many of the high-paying trucking jobs require a CDL, there are options out there for those without a commercial license. You can deliver auto parts, and drive a moving truck, among other jobs. You may have to start smaller, but you can work your way up to driving bigger rigs.
What Truck Driving Jobs Don't Require a CDL?
Delivering packages, food, or other goods is a great choice. Companies like UPS, FedEx, and pizza chains are always hiring. Also, if you live near farms or agricultural areas, trucking crops, livestock, or equipment between fields and processing plants is a possibility. These driving jobs typically only require a regular license.
Moreover, some independent trucking operations with a few trucks may not mandate a CDL for local hauling and delivery routes. Check with smaller trucking firms in your area to find openings that fit the bill.
Below are 7 great non-CDL trucking job options:
Non CDL Truck Driving Jobs & Salaries
Non CDL Truck Driving Jobs
Description
Annual Median Salary
Driveaway Driver
Transport vehicles from point A to point B.
$42,804
Mail Carrier
Delivers mail
$41,914
Deliver / Courier Driver
Transport packages and documents.
$45,737
Mover Driver
Transport furniture and boxes for people who are relocating.
$47,664
Truck Driver Assistant
Helps CDL driver navigate, load/unload cargo, act as 'co-pilot'.
$45,838
Straight Truck Driver
Drives straight truck to transport goods and materials.
$53,688
Hotshot Driver
Haul smaller loads in a pickup truck or SUV in time sensitive manner.
$65,970
Source: Glassdoor.com
1. Driveaway Driver
As a driveaway driver, you get to see the country from behind the wheel of someone else's rig. All you have to do is transport vehicles between locations for dealerships, manufacturers, and private owners. The best part? No commercial driver's license is required by some companies.
You just need a regular license, a clean driving record, and a sense of adventure. Driveaway companies will handle the logistics and route planning. They'll tell you where to pick up the vehicle and where to drop it off. Your job is to simply drive it from Point A to Point B.
2. Mail Carrier
As a mail carrier, you get to spend your days outside delivering mail to homes and businesses in your community. This job typically doesn't require a CDL since you'll be driving a small mail truck. Being a mail carrier means interacting with people on your route each day, so friendly customer service skills are important.
You'll also need to be detail-oriented to properly sort and deliver the mail. The job provides solid pay, benefits, and job security as mail delivery will continue to be essential. Mail carrier jobs are also often in high demand, so get your application in quickly.
3. Delivery Driver or Courier
If you own a reliable vehicle and don't mind driving, working as a delivery driver or courier is a great option. Many companies hire drivers to make deliveries without needing a CDL. You'll essentially act as a transport for packages, documents, or other items between locations. These drivers usually drive a van or small truck.
4. Mover
Driving a moving truck doesn't require a CDL and can be a great part-time job. As a mover, you'll help load and unload furniture and boxes for people who are relocating to a new home or office. While the work can be physically demanding, it's often a flexible part-time gig that fits around your school or work schedule.
Some moving companies may require a regular driver's license and a clean driving record. The job could also involve driving the moving truck between locations. If you don't mind the physical labor and like working with people, being a mover can be a rewarding side job for those looking to earn extra money without a CDL.
5. CDL Driver Assistant
As a CDL driver assistant, you get to ride along with an experienced truck driver without needing a commercial driver's license yourself. You act as a co-pilot, helping the driver navigate, load and unload cargo, refuel the truck, and handle any issues that arise. It's an entry-level job that provides on-the-job training and exposure to the trucking industry.
If you're interested in eventually getting your own CDL, being a driver assistant is a great way to learn the ropes. You'll gain valuable experience in understanding how to operate a large commercial vehicle, follow proper safety procedures, and deliver goods in a timely manner. Some trucking companies may even help pay for your CDL training once you've put in enough hours as an assistant.
6. Straight Truck Driver
Straight trucks, also known as box trucks or cube vans, have a single frame and typically require only a regular driver's license to operate. Many companies hire drivers to haul cargo and make local deliveries in trucks like U-Hauls, Ryder vans, or similar vehicles under 26,000 pounds.
As a straight truck driver, you can also hit the open road without the need for a commercial driver's license. For the right person straight truck driving can be a rewarding career with solid earning potential and opportunities for growth over time.
7. Hotshot Driver
With this job, you haul smaller loads in a pickup truck or SUV. Loads typically consist of cargo that needs to be delivered quickly, like parts and supplies for factories or construction sites. The main benefit of this job is that you can start working right away without needing a CDL.
To land work as a hotshot driver, you'll need a clean driving record, insurance, and your own reliable vehicle. Many hotshot drivers are independent contractors who find their own loads to haul.
Skills and Experience Required
To land a truck driving job without a CDL, you'll need a clean driving record and experience driving large vehicles. Having experience driving box trucks, straight trucks, or other large commercial vehicles will give you an advantage. Some companies may require a minimum of 6-12 months of verifiable driving experience.
CDL vs. Non-CDL Salary Comparison
Even with many employment options where all that's required is a regular driver's license, it's still beneficial to go to trucking school to get your CDL.
As a CDL holder you have higher salaries, more employment opportunities and more career flexibility compared to drivers without their commercial driver's license.
| | Non CDL Truck Driver Wage | CDL Truck Driver Wage |
| --- | --- | --- |
| New Truck Driver | $8 - $12 per hour | $17 - $25 per hour |
| Experienced | $10 - $22 per hour | $19 - $50+ per hour |
Non CDL Driver
Median Salary
Driveaway Driver
$42,804
Truck Driver Assistant
$45,838
Straight Truck Driver
$53,688
CDL Driver
Median Salary
OTR Driver
$78,936
Dump Truck Driver
$71,238
Short Hauler
$66,805
Source: Glassdoor.com
How to Find a Non-CDL Driving Job
The best place to start your search for a non-CDL truck driving job is on large local job sites like Indeed, Monster, and Craigslist. These sites allow you to filter results by location and job title. Search for terms like "delivery driver," "route driver," or "truck driver (no CDL required)." You'll find listings from big companies like UPS and FedEx as well as smaller local businesses.
Conclusion
This article covers some of the best truck driving jobs out there that don't require a special license. As you can see, there are opportunities to hit the open road and see the country without needing a CDL. These options provide a chance to gain valuable experience behind the wheel of a big rig. The trucking industry is facing a massive shortage of drivers, so the demand for work is high. Get out there, find a company that suits your needs, and start your trucking career today.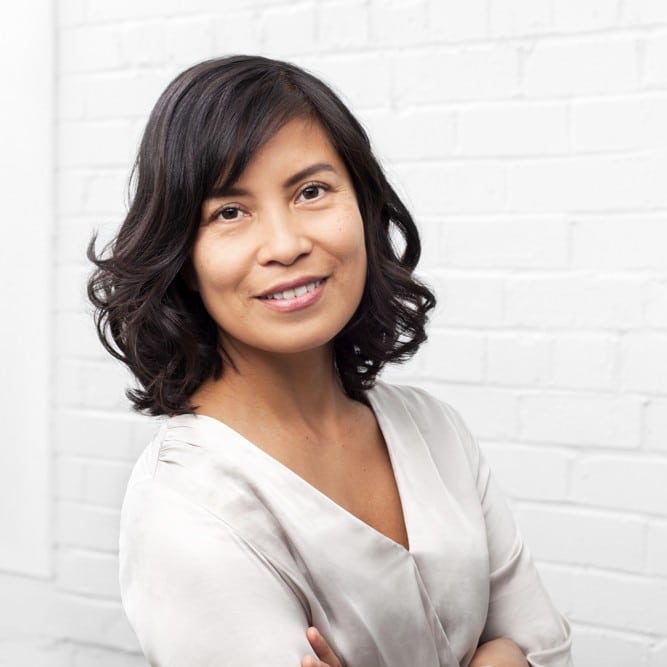 Marina was in corporate communications for over 15 years before becoming a freelance writer. She's been writing about transportation, and the supply chain and trucking industry for over five years. Her father was in the trucking and logging business which exposed her to the industry. Her passions include travel, nature and entrepreneurship.