The race for the best truck navigation device has been on for some time. The likes of Garmin and Cobra GPS products have been leading the pack for many year . If there is one product that truck drivers should consider as their navigation device, it has to be the Rand McNally TND740.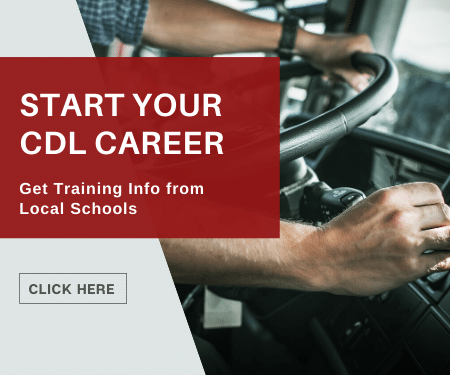 This truck GPS device combines the latest in routing technology with the ease-of-use of a smartphone. Now with unlimited lifetime map updates and a bounty of information on truck stops, road restrictions, and other trucking-relevant data, the TND740 is a formidable competitor in the market.
Quality Navigation
The TND740 is a great option for truck navigation. The high-resolution 7-inch screen provides crystal clear display of relevant map information. The device comes with plenty of internal storage (twice the size of previous models, at 16 GB) so that you do not have to worry about external storage when downloading new maps. It has double the memory, at 1 GB.
The truck routes are chosen quite easily and show up in about 2 seconds. The GPS device can be easily attached to a magnetic mount and does not come off even during harsh driving conditions. It can be unmounted and carried around, with no need to keep it connected to a charger.
Additional Features
The TND740 provides truck drivers many useful add-ons. Maps are updated over the air, so you do not have to connect it to a computer. You can enter addresses manually or with the help of a search bar.
Most importantly, the device provides lots of information on rest stops, restaurants, CAT scales, bridge laws, construction, road restrictions and much more.
The device also comes with a protective screen cover which prevents the screen from getting scratched and the software includes advanced lane guidance and lane assist.
Modes and Connectivity
You can use the TND740 in both car and truck modes. While it does not have Bluetooth connectivity, the device does have WIFI and real-time traffic capability. The WIFI shows you weather, fuel prices, local search and Lifetime traffic.
The map updates on this device are free for a lifetime. Due to its lightning fast Quad Core processor, the TND740 is refreshingly responsive and shows no delay. With the DriverConnect app, you can download up to 6 months of e-logs and see inspection reports, daily.
Routing and Customization
On the routing front, this GPS offers multi-stop routing for up to 50 stops as well as truck routing maps in the U.S. and Canada. You can see estimated toll costs, compare routes, keep a fuel log, determine mileage and profitability with a quick planner and set warnings for speed limits, sharp turns, etc.
The device is highly customizable. You can change display brightness for different driving conditions, change the way you search for addresses, and choose among which tools you will use for any given drive.
This fifth generation GPS routing device features a sleek design, vivid resolution, revamped interface and storage, audio-out capabilities and an enormous amount of information for trucks of all shapes and sizes. Included in the box are the TND740, smart mount, bracket and suction cup, charger, micro-USB cable and anti-glare screen protector.
Customer Rating
With a respectable 3.3 stars out of 5 rating on Amazon, the Rand McNally TND740 is a decent truck GPS.
Some notable comments from customers:
Positive review:
Best Rand Mcnally out there. I use it everyday being an OTR Truck driver. I also have a Garmon. R McNally beats them anyday hands down. I also had the overdrive pro. Take my advise dont get it. It overloads the android tablet battery will die it will freeze up all the time. The camera is just a regular camera on a tablet. It is a major cause of tablet freezing up. TND740's only purpose is gps. It also boots up 100 times faster. It is the exact same gps axe the fancier ones. All you get with the fancier ones is a buggy fixed camera and sat radio. I
leave my dash cam and radio separate and have no problems. Yes, the overdrive is pretty with its bells and whistles but has way too many bugs. To spend that much money on something that gives that much trouble makes you sick. I did send in my overdrive it took 2 months to get it back. Mcnally said they updated it and put a new battery. They lied to me. Nothing was done and now its an expensive paper weight. It was hard for me to drop 4 or 5 hundred on another tablet, call me a fool. I'm glad i did i love the tnd740 and no more problems.
Negative review:
I bought this for my husband so he wouldn't have to use his phone and wasn't driving on roads he shouldn't be. However he's disappointed and so am I seeing as how it was his big Christmas gift from me. I went with this GPS because of the good reviews and all my husband has is problems. It doesn't recognize or pick up the addresses he types in and it has taken him on a few roads that trucks his size are not supposed to be on, and yes he enters the dimensions and weight of his load. It hasn't been 30 days yet so we are probably going to return and go with the Garmin. Not to mention the battery life is awful and dies so quickly if not attached to its window base. Sadly disappointed.
>>For more details on Rand McNally TND740 truck gps, go to Amazon.com
Any of you have used this GPS? Share your experience in the comments below.
Geoff is a freelance writer with 20+ years of experience in driving trucks and buses, dispatching, supervising, and training commercial driving teams. His expertise is writing topics on the transportation and trucking industry, and information technology trends.