Part of the job description for truck drivers is having to sit down for long periods of time, and while that might seem easy, it can actually turn into a physical pain. The rear end can become sore from being in the same position for an extended length of time, especially in a truck that has a worn seat without a lot of support inside of it. Fortunately there's a solution that truck drivers can rely on for added comfort, and that's a seat cushion. These can be purchased separate from the vehicle, which means they can go with the driver in any truck that they drive. And because they come in so many different padding levels and shapes, there's something to fit the needs of every individual while they watch the miles pass them by.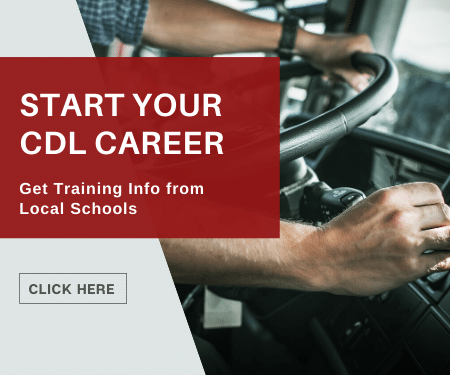 If you're a truck driver and know the physical pain of having to sit for long periods of time, then a seat cushion is something to look into purchasing. It doesn't require any special installation, so it's easy to use and can make a huge impact with the way you feel from the start of your drive to the end. Just this one affordable investment could end up making a positive impact with your health and comfort on a daily basis, which is why it's certainly worth trying for anyone who suffers from the dreaded "sore driving bottom".
Driver Seat Cushion: Why It's Essential
Of course the thought of being more comfortable while driving 8+ hours is appealing, but seat cushions can also increase the safety of the driver. The first way it can do this is by reducing the pressure that is placed on the lower back, which can help prevent physical disabilities or back problems that would otherwise likely occur with years of driving. And because driving for long periods of time without the right support can lead to poor posture and decreased blood flow from pressure placed on the body, seat cushions are even more beneficial. In addition to this, it reduces the driver's need to move around while on the road to find a spot that feels comfortable, which means fewer distractions.
The good news is that there are many different seat cushions available to choose from, even for those who are on a tight budget. If you're interested in surpassing all of the options to find one that is reliable and trusted by thousands of other people, then keep reading to learn about the cushion listed below. The features it offers, including: high quality materials, a washable microfiber cover, lightweight design and unique shape all can make it turn out to be the cushion you've been looking for to help increase your comfort and safety on the road!
Orthopedic Memory Foam Seat Cushion
This seat cushion has a close to 5 star rating by hundreds of buyers, and is priced affordably as well. And while it can be placed in an office chair, wheel chair or even on the couch, it's perfect for the seat of a truck. The unique shape is perfectly suited for the shape of the body and will help reduce pressure on the tailbone, spine and even hip bones. But how does it feel? Because it's made out of 100% real memory foam, it feels great! It offers support that is firm yet soft and that will conform to the shape of each individual body like a glove. What's even better is the fact that 100% memory foam lasts a long time, which means no flattening no matter how much you sit on it (which is crucial for truck drivers who sit more than most people in office chairs).
This particular seat cushion comes with an extra blue cover that can be washed as necessary so you don't have to worry about washing the entire cushion. This cover is made from microfiber, which is soft and easy to spot clean any time something is dropped on it (which is great for anyone who eats while they're on the road). This is attached by a zipper so the driver won't need to worry about it falling off or shifting while sitting on it. Not all seat cushions are made from memory foam like this one, nor do they come with covers that are high quality. That's why this one is so popular with drivers and everyday individuals who just want added support.
This orthopedic memory foam seat cushion can help reduce back pain, but it can also help prevent it because it reduces so much tension that's placed on the body when you can't get up to walk around for a long time. If you find it difficult to sit for a long period of time because your rear end becomes sore, then this is going to help considerably. It may even help reduce pain from tailbone injuries, joint problems, herniated discs or sciatica, which are all common issues that truck drivers deal with. With other seat cushions you run the risk of flattening due to overuse, but with this one, it's not the case.
Is it Right for You?
If you're going to invest in a seat cushion to help you stay comfortable no matter how many hours or miles you drive, then the Orthopedic Memory Foam Seat Cushion is a good choice. In addition to being budget-friendly it's also comfortable and easy to bring with you in any truck you drive. In addition to this, it's made from material that won't flatten and that's soft to touch. All of these features make this cushion one that is worth trying out simply because it offers so much promise for any individual who is faced with sitting for such a long time.
Your safety and comfort should be priorities while on the road, so try using a cushion to see what a difference it makes. Even after a few minutes it should be easy to see why so many other drivers use these to help them get through day after day of driving. Keep it with you for long-term comfort you can rely on for all of your trips.