As a truck driver, the last thing you need on the road is getting lost and losing valuable time in delivering your goods. Time is money, and a reliable GPS can prevent unnecessary back tracking.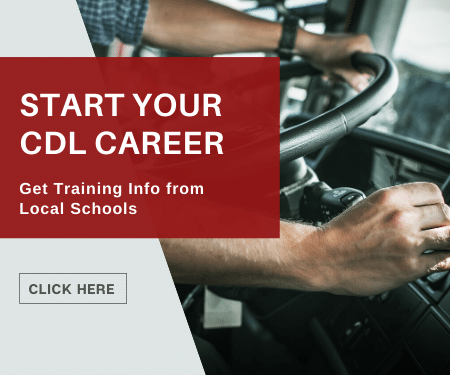 In the past we reviewed other GPS systems and the devices in that article are still worth considering. However, we wanted to look at other navigational tools for truck drivers.
Garmin does have an extensive history not just in consumer electronics to help with navigation, but specifically to the trucking industry. Keeping those who keep products moving across this country have special needs, that typical drivers may not have to consider. The Garmin dezl 590 GPS marries a career on the road as a trucker with modern technology. It helps to alert for breaks, points of interest that are important to a trucker, such as food, money, or sights to visit to break up the trip. The bright display and multi-tasking dash provide everything needed to plan and execute those hauls efficiently while keeping the driver's comfort in mind.
This color, premium seven-inch display with Bluetooth calling, and smartphone notifications are great options for navigating the road. There are some downsides to the navigation portion of this particular device. Not enough of an exception to make it critical, but some may feel that the navigation is not as short, direct as it could be, and exception handling is a bit clunky. That being said, the offset in great displays and other pluses to this device make it one to consider when purchasing a new driving companion for your truck.
This Garmin is a step up from the Garmin dezl 580 in functionality and price point. Everything about this device proves its development was with the professional truck driver in mind. This device handles bridge heights, sharp turns, height concerns, and other road hazards for drivers. The navigation takes all of these factors into account and provides the best path suggestions. Logs for keeping track of tire pressure, mileage, fluids, and other service needs are easily accessible in this technology.
Additionally, the dash cam capability can take road condition, accident video, and other such critical data and make in download available. The ability for fleet owners to track assets via this device is also another crucial factor making this GPS a necessary tool for the trucking industry. This was a new addition to the Garmin line up and, as such, did have some early bugs that were reported, and thus ensuring downloads are updated regularly is critical to provide the most up to date functionality is available on your device.
This GPS comes preloaded with maps of all North America, and free lifetime updates with the purchase of the device. This is an upgrade of the consumer model of this TomTom specifically designed for larger vehicles, spending more time on the road and in traffic. It helps calculate the most efficient route utilizing the width of your vehicle, height, and length along with road conditions to build the best trip possible. This particular model comes with a 6" inch display screen, making it a more visually pleasing display making direction following easier for drivers in larger vehicles.
Keeping the software and uniquely maps updated is crucial to have the most up to date information available at your fingertips. This updating process can take a fair amount of time due to the amount of data to sort through and update. It is recommended to undertake uploads in down periods when the device is not needed. Once updated points of interest, Bluetooth capabilities, traffic jam alerts, and other features make your on-road experience more efficient.
The display on this GPS by Rand McNally is seven inches, and again much more prominent than most conventional consumer in-car devices. Unlike others in this category, this device presents more like a tablet than other in-vehicle GPS devices. The setup necessary to get this device up and functional is super straight forward and one of its best features by far. The sound from this device with the speaker grills on the back is top-notch and better than most in the category. Additionally, HDMI, USB, and headphone jacks on it allow you a host of options for all your needs out on the road.
This android device carries many of the features of other Android smartphones and pieces of equipment. It has so many features. You can pick and choose the options that make your experience one of a kind. A message with your voice hands firmly in place on the wheel. The maps and navigation are accurate, on target, and you don't even need internet connectivity to use. Use any smartphone to make calls through this GPS, and say connected. The list of features on this compact in-vehicle device goes on and on and is so robust you will be hard-pressed to name your favorite.
The first thing that you notice about this GPS is the large nine-inch screen. This offering is in direct competition with the big names in this category and wins on several fronts. The display is colorful and makes navigation with accuracy much more comfortable to follow in cabs of large vehicles where the driver is required to sit back a distance from the wheel and location of the GPS.
There is a lot of menus and options to navigate, which may take some time to get up to speed and thoroughly knowledgeable. There are settings to adjust brightness and other features, much like television on this screen. A lifetime update of maps is included with your purchase and also an advanced lane guidance system to ensure you never miss a turn or exit again. To run all these features, the Xgody device features 256MB of RAM, helping keep up to date on restaurants, gas stations, transportation outlets, and so much more.
Additionally, movie MP3 can be played when stopped for movies and other in-vehicle entertainment to rest up for the next leg of your journey. The one drawback to note is that speed limits and driving speed are not reflected as they are in some other devices. The list of benefits far outweigh any impediments to the device, and it is a strong contender in this category. The final major point in its favors is the price point, which is definitely on the lower end for these devices, especially one, so feature-packed.
Geoff is a freelance writer with 20+ years of experience in driving trucks and buses, dispatching, supervising, and training commercial driving teams. His expertise is writing topics on the transportation and trucking industry, and information technology trends.