In 1959, the US Navy developed TRANSIT, the world's first Global Positioning System. Two years earlier, MIT scientists got the original idea for GPS when they noticed they could track Sputnik's position by its radio frequencies. President Reagan promised to make the system commercially available to civilian aircraft in 1983 after Korean Air flight 007 was shot down by the Russians. It took another six years for the first hand-held GPS, Magellan NAV 1000, to be developed, but it was only in 1999 that the system became commercially available through the Benefon Esc.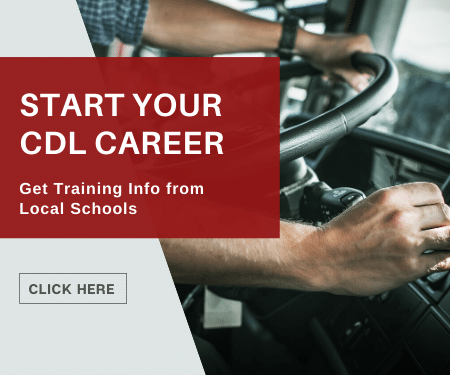 Since then, GPS technology has come a long way and almost every car on the road has its own GPS in 2017. But for truck drivers they need a reliable navigation system to do their job well and here's one model that is making a name for itself in the trucking industry – TruckWayGPS Model 720 Pro Series.
Quality Navigation for Truckers
The model lives up to its full title, TruckWayGPS Model 720 Pro Series Truck GPS. With a 7-inch 800×480 HD touchscreen, entering your destination and following the route has never been easier! Canadian and US maps with a high level of accuracy have been pre-loaded, and are displayed in real 3D. If you prefer, you can also switch to 2D rendering for simplicity.
The 4GB ROM and 128MB RAM make for adequate data space, but an SD card slot allows you to optionally increase the memory by 2GB, 4GB, 8GB, 16GB, or even 32GB. With an SD card in place, you can download updated US and Canadian maps without worrying about space. There's no limit either—enjoy a lifetime of free map updates! Use the mounting bracket and windshield holder to keep your TruckWayGPS securely positioned, no matter the road conditions.
Additional Features
An 800MHZ earphone port allows you to focus on the audio output and drown out the traffic sounds without missing important navigation readings. When resting, the Model 720 Pro Series Truck GPS can also act as a music player, video player, calculator, calendar, photo browser, and even a gaming device. A truck charger and USB cable allow you to keep the 1.5-2 hour battery life topped up, whether you're on the road or sitting in a diner with your laptop.
Routing and Customization
The TruckWayGPS Model 720 Pro Series allows you to customize your routes according to your rig's specifications. Taking your truck's height, length, width, weight, and even your load (particularly hazardous materials) into consideration, the 720 Pro Series plans your route accordingly and steers you clear of no-truck zones. Additionally, the GPS navigation system will also monitor your speed, helping you to avoid expensive tickets. Roads with weight limits and low bridges are also avoided.
Another satisfactory inclusion is the road sign awareness feature, which assists in identifying unfriendly road conditions such as high wind areas and steep grades in advance. The TruckWayGPS have not specified how many waypoints may be set for any particular trip, but you will be able to set up POI and stops.
What Truckers are Saying
With only a handful of reviews, this navigation unit received excellent ratings from customers who've purchased the product. Some have loved the 3D feature, responsive touchscreen, low bridge routing, great customer service, and slim design.
The reasonable price point compared to other navigation systems for truckers is another great feature that customers are commenting on.