Getting a CDL is a great way to open up new opportunities for employment. With a CDL, you will be able to drive large vehicles such as buses, trucks, and trailers. If you are interested in pursuing a career in the transportation industry, obtaining a CDL is a necessary first step.
CDL Requirements in Utah
In order to get a commercial driver's license (CDL) in Utah, you must:
Be at least 18 years old
Have a valid Utah driver's license for a minimum of one year (Class D)
Submit a DOT medical certificate
Complete the state's self-certification form
You must also pass a written exam, as well as a skills test that covers topics such as braking, turning, and backing up. If you have a clean driving record, you should be able to obtain your CDL relatively easily. However, if you have any traffic violations or accidents on your record, you may need to take additional steps to get your CDL.
How to Select Truck Driving Schools in Utah
The first step to becoming a truck driver is to enroll in a truck driving school. Choosing the proper school is critical to your success. The thing to be aware of here is that not all CDL training schools are alike, and there are several factors you should keep in mind before deciding which one is right for you. When choosing a truck driving school, there are several key considerations to keep in mind. The following are some of the most critical considerations.
Location 
The location of a person's residence comes in second on the list of considerations. To earn money traveling across the nation, some folks intend on attending a truck driving school only a few miles away. Don't assume that since a school is nearby that they should be your first choice. 
Of course, you don't have to drive fifteen minutes to go to Walmart in the next town if you have a Walmart right here. But then again, in no way, shape, or form can you compare truck driving courses to a Walmart. Don't choose a truck driving school simply because it's close to where you live.
Driving Hours
Let's begin by looking at the driving time. No pre-trip, observation, or simulator time is included in drive-time time. Fees solely include time spent in the vehicle. Taking control of the vehicle is when you're sitting in the driver's seat, putting your foot down on the gas pedal and steering with your hands.
One of the most significant factors to consider while choosing a college is the commute time to and from class. The minimum number of hours required to pass a driver's test is 40. However, each school has its own set of guidelines. Having a lot of time behind the wheel is a positive thing. If a student drives more, we can guarantee that he or she will be a better student and a better driver.
You've been taught that the greatest method to learn is one-on-one by a number of people. Watching rather than driving is the primary reason behind this. This is incorrect advice. You wouldn't be driving if you weren't in the vehicle or at a computer studying the pre-trip. One-on-one training students are less likely to spend time in and around the vehicles than remedial pupils.
Training of High Quality
It's also important to consider the quality of the instruction at a truck driving school while searching for one. Choose a school with no more than four students per teacher and all pupils should be taught while behind the wheel at the school you choose.
Placement of Students
Students are sometimes taken aback when they realize that truck driving schools assist graduates in securing employment. Many individuals believe that only colleges affiliated with transportation businesses are able to get admission. This just isn't true, as stated. 
A truck driving school isn't complete until you get a job. Most individuals go to school so that they can acquire a job. It's a red flag if a school can't or won't place pupils with a trucking firm if that's the case.
Instructors of High Caliber
The teachers should be the last thing on your mind. You should opt for a truck driving school that is experienced, competent, compassionate, and capable of teaching. The lack of expertise and understanding of teachers who haven't worked in the field for a long time is obvious. 
Keep in mind that a 1-to-4 student-teacher ratio is usual for CDL programs, but don't settle for a higher one. The teacher you're paying for should be ready to reprimand you if anything goes wrong in the training area or behind the wheel. If you observe more than 10 pupils and one teacher, you should keep looking for a school.
Cost of CDL Training In Utah
As compared to other states, the cost of CDL training in Utah is in the middle range, averaging $4,550. Nearby truck driving schools often charge the same tuition, with a difference of little more than $500. Understanding why one institution costs more than another is critical. 
Even if students don't like what they receive, they join up because of the huge discount. However, this should not be the case. When you call a truck driving school to see whether you can afford training, ask about financial aid and scholarships as well as how previous students pay for their sessions. If you want to make an informed selection, you need to know the distinctions between the schools.
Here are some examples of CDL tuitions in Utah:
CDL program: $5,000
Length: 4-6 weeks
Location: Salt Lake City, Utah
Conclusion
To get off to a good start, enroll in a driving education course. It's important to take into consideration all the relevant factors while making a choice. With the correct training, you may improve your skills, acquire a better job, and get an edge over the competition in your field.
List of Trucking Schools in Utah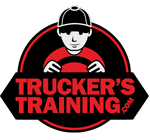 TruckersTraining.com provide information, tools and resources to potential truck drivers in the U.S. We hope that you can use the content on the site to help you decide if want to drive trucks for a living.