How to Select Truck Driving Schools in California
A truck driving school is the first big step in becoming a truck driver. You need to choose the right one. The bad news is that not all CDL training schools are the same. As such, there are some things you should think about before you choose the best one for you. There are a lot of important things to consider when you choose a truck driving school. Here's what you should be looking at.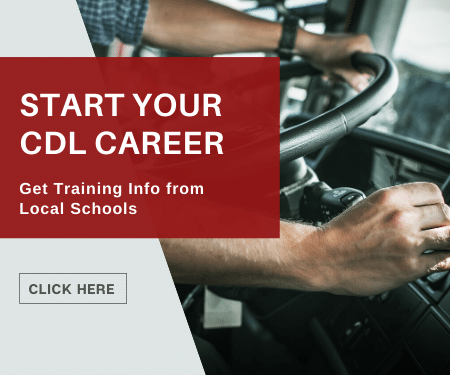 Price
of California Trucking Schools
The cost of CDL training in California ranges from $3,500 to $6,500. This is in the medium range compared to some other states. The prices of truck driving schools that are close together are usually the same, with less than a $500 difference between them. It's important to find out why one school charges so much more than another.
Discounts may prompt people to sign up even if they don't like what they get. But it shouldn't. Consider funding and scholarships, as well as how other students pay for their classes. Additionally, make sure you know the differences between the schools so you can make a decision based on value, not just on the price of the school.
Location
The second thing people look at is where they live. Some people plan to drive all over the country to make money, but they won't think about going to truck driving school that is 20 minutes or so down the road. As long as a school is close to you, it doesn't mean you should go there instead of another.
The idea of driving fifteen minutes to go to Walmart in the next town when there is a Walmart right in front of you is ridiculous. Truck driving schools are not Walmarts. If you are comparing Walmart to Walmart, shop at the one that is near you. Choose a truck driving school based on what you need and how good it is, not just where it is.
Curriculum – Drive Time
Let's start with the drive time. There is no pre-trip, observation, or simulator time in drive time. It only includes the time you spend behind the wheel driving. It's when you're behind the wheel, in charge of the truck, push the clutch, and turn the steering wheel. When looking for a school, drive time is one of the most important things to think about.
Schools have different rules about how long it takes to drive, but 32 hours should be the minimum. The more time you spend behind the wheel is good. I can say for sure that a student who drives more will be a better student and a better driver.
A lot of people have told you that the best way to learn is one-on-one. This is because when you're watching instead of driving, you aren't getting to drive! This advice is not true. People who drive don't have to keep track of how much time they spend in the car while they're watching. As long as you were not in the truck, you would be studying the pre-trip or sitting down at a computer and not driving. Students who go to remedial schools spend more time in and around the trucks than students who get one-on-one training.
Quality of Training
Another thing to think about when looking for a truck driving school in California is how good the training is. Choose a school with no more than four students per instructor. Also, all students should be taught while they're behind the wheel at the school they choose.
Job Placement
Many students don't know that truck driving schools help students find jobs. Some even think that only private trucking schools offer placements. That's not the case. When you go to a truck driving school, you need to be put in a job.
Most people go to school in order to get a job. If the school can't or won't put students with a trucking company, then something isn't right with the way the school works.
How Experienced are the CDL Instructors?
The last thing to look at is the instructors. Experienced, knowledgeable, caring, and able to teach are some of the qualities you should look for in a good truck driving school. There is no doubt that instructors who haven't been on the road for a long time will have a lot less experience and knowledge about the job.
Conclusion
Make sure that you start off on the right foot by taking your driver training class. So, taking all the important things into account is very important when making a decision. The right training program could help you get better training and get a better truck driver job, giving you a healthy advantage over other people.
List of Truck Driving Schools in California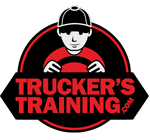 TruckersTraining.com provide information, tools and resources to those who want to become a truck driver in the U.S. We hope that you can use the content on the site to help inform you on whether or not you want to drive trucks for a living.