How to Select Truck Driving Schools in Alaska
Choosing a career as a trucker can grant you freedom, career opportunities and demand, and the potential to land lucrative jobs right out of trucking school. To find out if you're qualified to become a trucker, and/or to select the best CDL school or training, you need to bear in mind a few factors.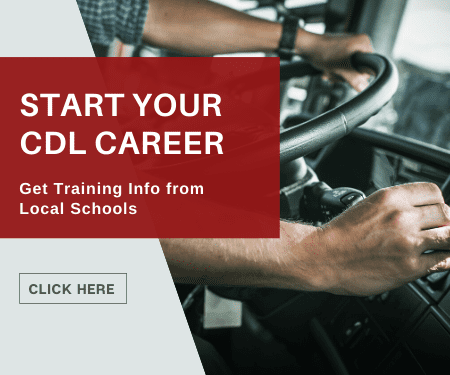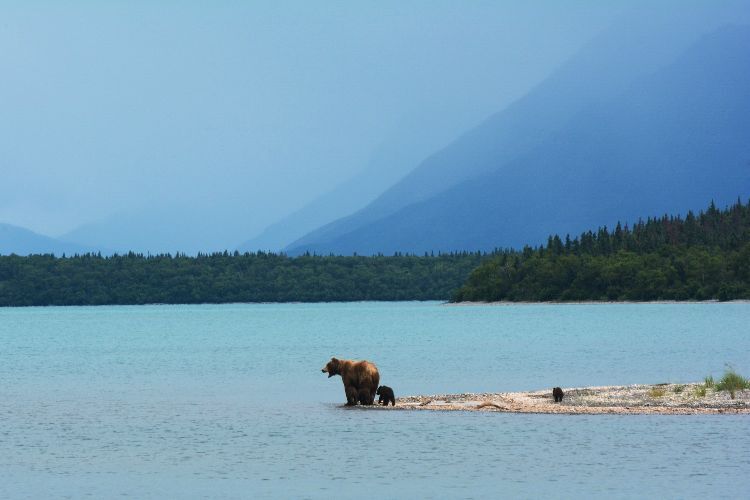 Alaska CDL
In Alaska, you will need a Commercial Driver's License (CDL) to legally drive the following vehicles:
Vehicle or truck & trailer combo is more than 26,000 pounds (GCWR)
Vehicle that carries 16+ passengers
Vehicle that transports hazardous materials
You need to determine which CDL class license you want to get:
Class A: combo vehicles – GCWR is 26,000 pounds or more

Example: trucks and trailers

Class B: straight trucks / vehicles – GCWR is 26,000 pounds or more; you can tow a trailer that is 10,000 or less

Examples: dump truck, motor coach, box truck

Class C: small vehicles – GCWR is 26,000 pounds or less; transport 16 or more passengers; placarded for hazardous materials
Qualifications to Become a Truck Driver in Alaska
Alaska resident
18 years of age
Has had a driver's license (D) for at least 1 year
Alaska CDL Exemptions
Veterans may be able to forgo the road skills test

Alaskans who are rural commercial drivers are exempted from the road skills test

Out of state CDL holders who are in Alaska for seasonal or temporary work. Once you move full time to Alaska, you are required to get an Alaska CDL within 30 days of moving.
Alaska Commercial Learner's Permit
Once you know which CDL license you want to get, you can apply for your Commercial Learner's Permit (CLP).
The CLP will allow you to practice driving on the road with a qualified CDL holder (at least 21 years old; has the appropriate license for the class and endorsement; and has had their license for at least 1 year).
The learner's permit will have the letter "i" that precedes the license class: IA; IB; IC.
To obtain your CLP in Alaska, you need to submit proof of ID, medical card (DOT card), and application forms (form D1 and form 413), and then pass the knowledge tests at your local DMV.
Once you get your CLP, you will need to wait at least 14 days, and have up to 180 days, to pass the road skills test.
Entry-Level Driver Training (ELDT)
The Entry-level Driver Training or ELDT is a federal regulation that mandates minimum training that truck driving students need to obtain in order for them to be qualified for a CDL. Training must be done through a registered training provider or school.
ELDT is required for all CLD applicants who: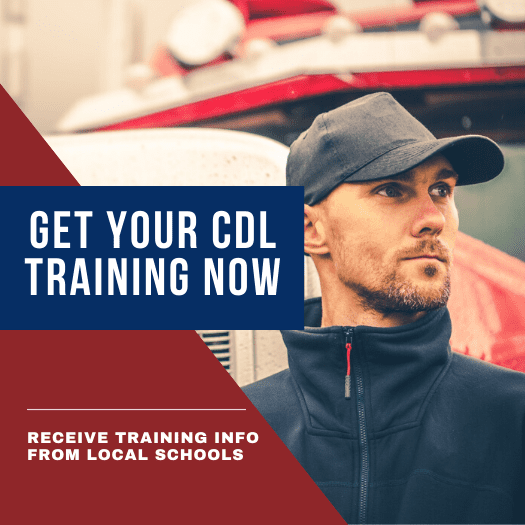 Want to get a Class A or B CDL for the first time;
Upgrade their CDL to a Class A or B (example: Class B to A, Class C to B);
Want to get endorsement for the first time: passenger, school bus, or hazardous material.
Before you are issued a CDL or before taking the road skills test, your local DMV will need to verify that you completed the minimum ELDT requirements. The training provider with which you get your ELDT, will submit a certification of completion to the Training Provider Registry.
ELDT Exemptions
Individuals as outlined in 49 CFR part 383, (example: certain farmers, military veterans) are not required to complete the ELDT or for those whom the state has waived the CDL skills test.
Cost of Getting a CDL in Alaska
In comparison to other states, getting CDL training in Alaska costs a lot less money. You can attend a truck driving school at a cost of $2,500 to $4,500. Assuming that the institution has a good reputation and is well-equipped, you may receive your money's worth. However, find out why the pricing of truck driving schools is set the way they are before comparing them. Inquire as to what distinguishes the school from its rivals.
Research Truck Driving Schools
Private schools and for-profit programs are the two primary varieties of truck driving schools. It's common for firms to provide paid training programs in order to find new employees once they've completed them.
When your training is complete, you are employed as an employee and compensated for your time. Private colleges charge tuition, and even if you complete the program and get a job, you may not be given one. Instead, you'll be on your own in the employment market.
Do Thorough Research
In order to make an informed decision on the program to enroll in, you need to do thorough research. When comparing truck driving schools, keep the following points in mind:
A school's reputation among its ex-students
Going to school costs money
The period of training is long
Are There Reputable Schools in Your Area?
Check to see whether it is easy to get your CDL back into the state of Alaska before deciding on a truck driving school. In the United States, each state has its own set of regulations. You may move your CDL license from one state to another by simply filling out the necessary papers.
Some states just need the written CDL exams to be retaken once, while others require both the written and the driving tests. Before you decide to earn your CDL elsewhere, you may want to think about it.
Quality of Training
When it comes to learning how to drive a truck and how to live on the road, nothing beats hands-on experience. The more work experience you have, the higher your chances of success are going to be. The quality of a CDL trainer is also influenced by the quality of the people who work with him or her. They should take pleasure in teaching and seeing their pupils' progress from novices to proficient truck drivers.
They shouldn't be going to work just for the purpose of receiving a paycheck. Take the opportunity to meet some of the current students and professors when you're there for a visit. Inquire as to whether or if the educators really like and value their work. They must also show kindness and patience to their kids.
Job Placement
As a truck driver, the next stage is to hunt for a job. Job placement services should be considered if you want to attend a private training school that does not employ its graduates. Ask each truck driving school about their job placement services and their most current job placement statistics. When possible, enroll in a truck driving school with a track record of placing its alumni in positions as soon as they complete their training.
Instructor's Previous Work
It isn't merely a formality for persons who wish to become truck drivers to attend truck driving school. During this period, it's critical that you master essential skills in a manner that you can immediately put to use in the actual world. Persons that are well-trained and have a lot of expertise are the greatest people to teach you something new. Investigate the credentials of the instructors at the truck driving school you're considering.
Criteria for a CDL
Working in the classroom and on the road will be necessary to get your CDL license. Choose a school that can assist you in meeting all of the criteria for your CDL if it is possible. If you're having trouble finding a good truck driving school, these pointers should come in handy. Before you begin working as a truck driver, you should consider your insurance needs and obligations. Safety should also be a consideration.
Conclusion
There is a standard curriculum used by the majority of truck driving schools in Alaska. Getting an Alaska commercial driver's license requires passing a written knowledge exam, which students learn about in the classroom. Not all educational institutions are the same. So, before settling on a truck driving school in Alaska, you'll want to do some research first.
List of Trucking Schools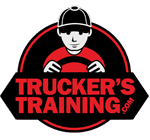 TruckersTraining.com provide information, tools and resources to those who want to become a truck driver in the U.S. We hope that you can use the content on the site to help inform you on whether or not you want to drive trucks for a living.