The world of commercial driving is potentially as open as the road ahead of you! As long as you can follow the rules and jump through some basic bureaucratic hoops, which Federal regulators and the State government put out in front of you, a career as a commercial driver can be highly rewarding and interesting.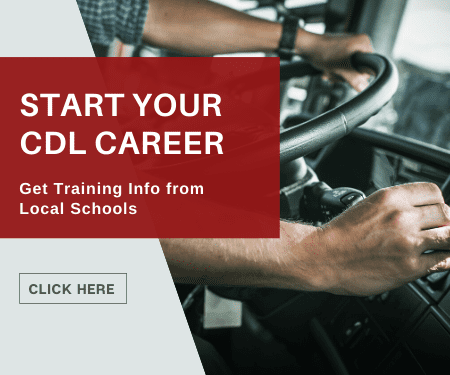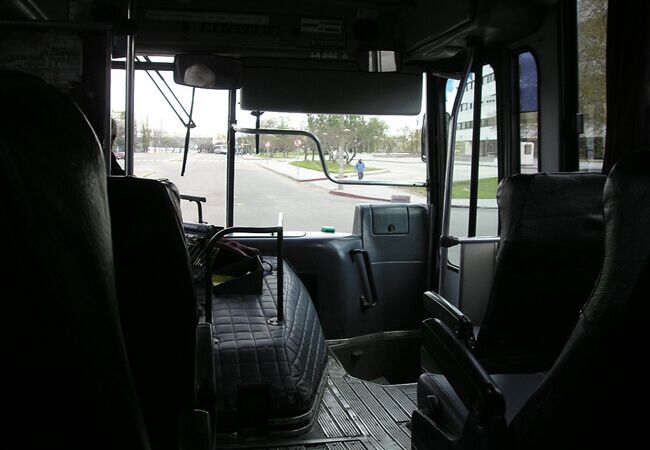 There are a wide variety of opportunities and jobs that are available for commercial driver's license (CDL) holders. You can have as much human contact as you want, from the people-friendly roles such as local bus driver, to the solitude of the open road of hauling freight long distance. You can work closely with people or in near complete isolation, whichever way you desire.
But to get there, you first have to provide the documents that show that you are eligible. Those are the hoops that I referred to in the introduction. You must pass all of the medical tests, written tests and skills tests. Once you have done so, you have more than just a trophy or award; you have something that will enable you to find work, where ever and when ever you choose, for the rest of your working life.
This report will lay out the main things that you need to know about how you can go from being the man or woman on the street corner to being behind the wheel with the peddle to the metal. It will give you an idea of what to expect from training and what you will have to put into it to get there. It concludes with information about where to look for CDL training.
Responsibility and the Joys of the Open Road
The commercial driving and trucking industries have an ongoing shortage of drivers. If you are someone who prefers to have variety and travel as part of your daily work activities there is sure to be some sort of professional driving job that will suit you. It is not the kind of career that is going to make you rich and the isolation of being out on the open road can be a drawback for some. However, if you are a self-starter, who enjoys working on your own, achieving a CDL and starting a new career as a commercial driver might be the extremely rewarding career that you are looking for.
Driving a motor vehicle is considered a privilege in the United States. Driving a commercial vehicle is a greater privilege, plus a major responsibility. You have the burden of being employed as a driver in charge of a vehicle, which may affect the safety of bystanders, passengers and the community. It is something that is taken very seriously.
In certain, work related situations, fines and penalties that you would be given for violations of the Highway Code could be severely increased. Commercial drivers have a big responsibility to safety and the community. But it can also be a hugely rewarding career.
The states are responsible for licensing of all motor vehicles. However, there are local and Federal agencies that take a keen interest in the issues of transportation as well. The Federal regulations and rules are designed to improve safety and the Federal Motor Carrier Safety Administration (FMCSA) lays down the minimum standards for CDLs, which are controlled at the state level. The standardization of CDLs across the country helps to ensure that interstate traffic will be safe, so that commercial drivers can cross state lines without worrying.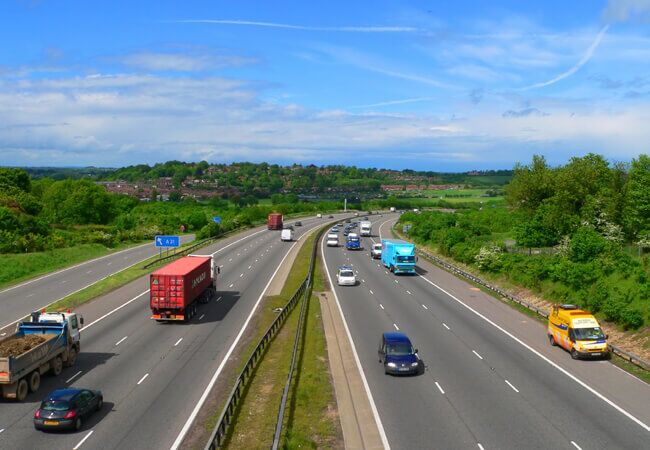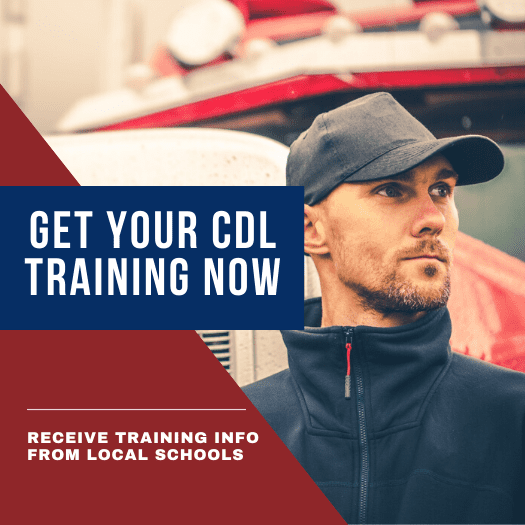 One of the best features of a driving job is that no two days are ever alike. Even if you travel the same route each day there is always some different aspect of the drive to keep you on your toes. Even though you are very often responsible to a head office or a dispatch office you are off in your own cab on the road. That can be very liberating. It can also be a lot of fun!
There is a currently a huge demand for qualified commercial drivers, which does not appear as though it is going to diminish any time soon. According to Bloomberg BusinessWeek the average age of professional drivers is 55 years and rising. Young people are not taking up the profession at a rate that will replace all of those veteran drivers when they retire.
Limits on hours by law can mean that drivers who are paid by the mile are restricted by the limit on how much distance they can travel before they have to stop. These kinds of restrictions by regulators will most likely increase over time. Driving long distance can be isolated and keep you away from home for extended periods. In response trucking companies will have to increase the incentives to keep drivers interested, this will be to the benefit of all drivers.
If you are driving cross-country it can be isolated and you have to make every effort to care for your health and diet. The final drawback to mention is that, unless you aspire to management or to own your own business, your earning potential will most likely remain largely flat.
Federal regulations dictate that all states have similar licensing requirements. However there may be some regulations and procedures that are unique to your state. Check with the Department of Motor Vehicles in your state to learn the exact requirements in your location.
The CDL License Certification Basics
Classes Endorsements And Restrictions
The classes of licenses are broken down by the scope of the vehicles that they cover.
Class A CDL – You are going to need a Class A CDL to drive a tractor-trailer rig, e.g. tractor-trailer and truck and trailer combinations
Class B CDL – For straight trucks and buses over 26,001 pounds you need a Class B license
Class C CDL – For small trucks, vans and everything not covered by Classes A and B, you need a Class C license.
See the following matrix of the exact differences between classes, endorsements and restrictions.
CDL License Matrix

Type

CDL License Vehicles
Characteristics

Required Tests

Endorsement and Required Test

Class
Class Title/Vehicle
Description
Types of Vehicles
Knowledge Tests
Skills Tests+ (Over-the-road
driving tests)
Types
Knowledge
Skill
A
* Combination vehicles w/ a gross vehicle weight rating (GVWR) of 26,001 lbs or more, as long as the GVWR of the vehicle(s) being towed is more than 10,000 lbs.
* Tractor-trailer truck
* Truck and trailer combinations
*General Knowledge
*Combination Vehicles

To Avoid Restriction:
*Air Brake

General Skills

To Avoid Restriction:
*Vehicle w/ Air Brakes
*Vehicle w/ Manual Transmission
*Vehicle w/ a "fifth-wheel" tractor-trailer connection
H - Hazardous Materials
X
N - Tank Vehicles
X
P - Passenger Transport
X
X
S - School Bus
X
X
T - Double/Triple Trailers
X
X - Hazmat and Tank Vehicles
X
B
* A single vehicle w/ a GVWR of 26,001 lbs or more;
* A single vehicle w/ a GVWR of 26,001 lbs or more, towing a vehicle with a GVWR of 10,000 lbs or less.
*Straight Truck
*Concrete Mixer
*Small Tank Truck
*Delivery Truck
*Transit Bus or Motor Coach
*School Bus
*General Knowledge

To Avoid Restriction:
*Air Brake
*General Skills

To Avoid Restriction:
*Vehicle w/ Air Brakes
*Vehicle w/ Manual Transmission
H - Hazardous Materials
X
N - Tank Vehicles
X
P - Passenger Transport
X
X
S - School Bus
X
X
X - Hazmat and Tank Vehicles
X
C
* A single or combination vehicle w/ GVWR of less than 26,001 lbs;
* A single vehicle made to carry 16 or more passengers (including the driver) if the GVWR is less than 26,001 lbs;
* A vehicle with GVWR of less than 26,001 lbs carrying hazardous materials.
*Van Pool Vehicle
*Small Truck
*Small Truck w/ Small Trailer
*General Knowledge

To Avoid Restriction:
*Air Brake
*General Skills

To Avoid Restriction:
*Vehicle w/ Air Brakes
*Vehicle w/ Manual Transmission
H - Hazardous Materials
X
N - Tank Vehicles
X
P - Passenger Transport
X
X
S - School Bus
X
X
X - Hazmat and Tank Vehicles
X
* Service members and veterans with experience driving military vehicles that are similar to civilian Commercial Motor Vehicles (CMVs) may qualify for a waiver of the Skills Tests.
Endorsements cover specifically defined skill sets and situations that require extra training. Driving can be somewhat specialized, with unique safety concerns. The endorsements that you will need to take additional written tests for include:
Double/triple trailers,
Tanker vehicles,
Hazardous materials, and
Combined tanker and hazardous materials.
Endorsements for passengers and school buses require that you also be tested for skill as part of the skills test, in addition to a written test.
There is also a set of skills that you will be restricted from if you do not have the appropriate certification. They will show on you license as restrictions if you do not have them. These include:
Manual transmission,
A vehicle with a fifth-wheel connection between the tractor-trailer, or
For a vehicle with airbrakes.
The basic rule of restrictions is that the most complex vehicle you can get rated for is the vehicle in which you take the skills test. To get qualified for any of these types you need to take the skills test in a truck with the appropriate type of equipment, such as manual transmission or airbrakes.
Avoid Restrictions With The Airbrakes Endorsement
Many types of large commercial vehicles have pneumatic braking systems, also known as airbrakes. If you have the opportunity to get tested for airbrakes, you should do so, even if it is not necessary for your current situation or ambitions.
You never know what the future holds and there may prove to be opportunities that arise later, jobs that will only be open to drivers with without this restriction.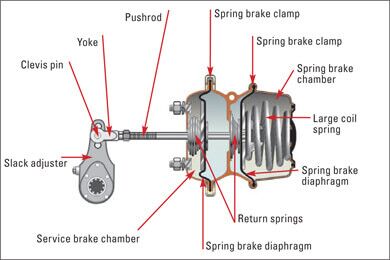 Warning: For any endorsements that you already have, your DMV will likely make you take the test for that endorsement again at the time you take the written test.
Getting The Commercial Learner's Permit
To earn the CDL you have to pass the skills test. Before you do that you have to have a commercial learner's permit (CLP) and to get that you have to pass the written test. Finally, to be allowed to take the test you need to have all of the documents and information that is required to show that you are in fact eligible to ultimately be a commercial driver.
Before you do anything else, get a copy of your state's commercial driver's manual and study it. Also start to gather together everything that you need to qualify. Do you have a clean driving record? This may not influence your ability to get a CDL as much as your ability to get a driving position with an employer. Make sure that you are not going to be turned down before you invest too much in tuition.
Depending on your state's requirements and your history you may be ordered to submit a driving record history or a background check, for example, if you have held a CDL in a different state in the past. However you will need to have a private driver's license, your original social security card and a driver's medical card.
To get a medical card and the right forms that will go to your DMV you need to speak to your physician or make an appointment at your local urgent care facility and ask for a driver's medical examination. They should know what you need and have the forms available right there.
The fees for testing may vary by state but will be around $100 to $200, plus the cost of obtaining the medical certificate that confirms that you are physically fit to drive. That cost will depend on your insurance but will most likely be around $50 to $100 in most states.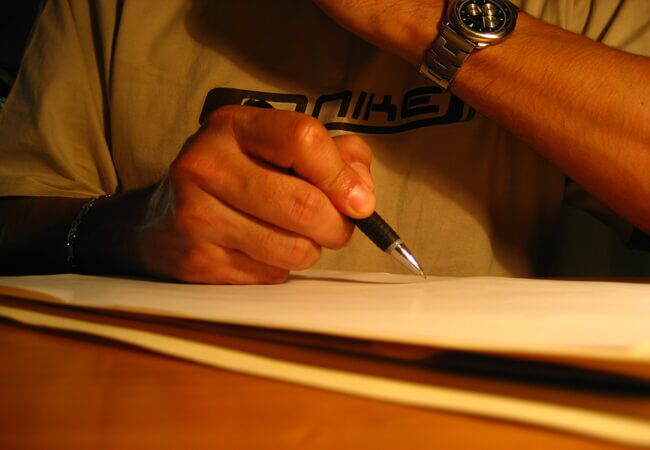 The written test is in the format of a set of multiple-choice questions. You will be tested separately for each level of driving you are taking. You will have to take separate tests for driving and for all of the endorsements that you wish to receive. If you have existing endorsements on your private license, such as for motorcycles, you will be expected to take the written test for that as well.
Once you have completed the written examination successfully you will be issued a Commercial Learner's Permit (CLP). You will also have the opportunity to set an appointment for the Skills Test on a future date.
Drug testing: pre-hiring, random and post-accident
It is an unfortunate but normal practice for the authorities to drug test commercial drivers at various intervals. In your career as a driver you will have to submit to drug testing regularly. First, you will be tested as part of your medical certification to get your CDL. Then, you will be sent for testing by prospective employers, as part of the hiring process.
Later, you will be one of your company's drivers who are picked at random, to report for testing sooner or later. Finally, any time you are in an incident or accident, where your state of mind could be called into question, you will be required to go immediately to test for drugs. You will then not be allowed to return to driving until after the results are sent to your employer and the state.
Paperwork Checklist For CDL Permit
Your Big Day On The Skills Test
Once you have jumped through all of the hoops, taken the written test and received your CLP, you will then have time to practice your skills or attend school. Your school or employer should train you and allow you to practice your pre-drive inspection and driving skills on a suitable truck. The driving test is referred to as the Skills Test because it is about demonstrating that you know all of the practical skills of handling a large vehicle under examination conditions. It consists of three parts: Pre-drive, road drive and closed course.
Pre-Drive Inspection
Before driving any commercial vehicle you must first perform a visual inspection of the vehicle. In this part of the examination you will be expected to demonstrate to the inspector that you know all of the components and potential faults for which you must be alert. To move on to the driving test you must pass the pre-drive inspection.
Closed-Course Driving Skills
You will be taken to a closed course where you will be tested on your ability to handle your vehicle maneuvering through restricted spaces in forward and reverse.
Road Test
Out on the road the inspector will take you through situations that you can expect to encounter in your driving career. Hint: remember all the basics like slowing down for the school zone. Driving inspectors are notorious for knowing exactly where all the obstacles are, and sending you right to them. They put people under pressure for a living.
Which School?
Most private schools will prepare you for Class A licensing whereas employers who train will only want to have you certified for exactly the class and endorsement for which they have the need. The course time will be between two and six weeks depending on if it is full or part-time. See the list of schools.
The Cost Of Tuition
Private CDL schools are a fast way to get your license at a price. Tuition can range from $3,000 to $10,000. The current concern within the industry about shortages of drivers has caused employers to be more creative and open minded about signing bonuses and paying off tuition, so check your options carefully before you agree to pay expensive school fees.
There are a large number of community colleges across the country that will train for CDL. The coverage is not uniform as there wide areas across the country where this is not an option.
The ideal way to pursue a commercial license is to work for a company that has positions available and trains and promotes from within, or companies that hire driver-candidates untrained, so that they are more receptive to the company's way of doing things.
Companies That Train Drivers At Low Tuition
This is not a comprehensive list but it does give an indication of the possibilities of obtaining a free CDL education. Terms vary by company. The best part about employers that train drivers is that successful candidates will have a job waiting at the end of the training.
Swift Transportation
FFE Transportation Services
Prime Inc.
Roehl Transport
Knight Transportation
PAM Transportation
USA Truck
C.R. England
CRST
Millis Transfer Inc.
Driver Solutions
Stevens Driving Academy of Texas
Central Refrigerated Service, Inc.
Midwest Coast Transport (MCT)
In Conclusion
There are jobs of all description waiting for qualified candidates across the country and with the continuing shortage of drivers, that trend is very likely to continue until at least 2020.
Getting trained as a commercial driver is an act of will. You have to pursue it persistently and be willing to make some sacrifices. If you are lucky, there is a company or school located near you that will train you at a low cost.
Once you have your CDL and some experience on the road as a working commercial truck driver it is something you can fall back on in challenging times. You will be able to use it for your primary employment or for an evening job to help pay the bills. You will find that there are professional driving jobs in all areas and they tend to be recession proof.
If you take the time and make the effort you will gain a qualification for life. Truck driving can be just about any kind of job that you want it to be. Hopefully the resources you find in this report will help you decide and send you on your way. Review the table of schools in the appendix and make your choice. If you treat it like the investment and resource that it actually is, it will be a positive choice that will serve you well for the rest of your working life. Good luck.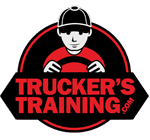 TruckersTraining.com provide information, tools and resources to those who want to become a truck driver in the U.S. We hope that you can use the content on the site to help inform you on whether or not you want to drive trucks for a living.