If you've ever driven around the continental United States or Canada, chances are you've seen a truck or two emblazoned with a green and gold OD. These ubiquitous vehicles are staples of the freight industry. Old Dominion Freight Line is one of the biggest trucking organizations with over 8,000 tractors in service. This means the ability to reach all corners of the continent. With a focus on stability and efficiency Old Dominion is an industry leader.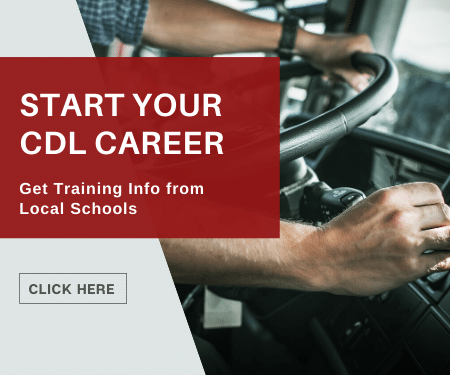 Corporate Focus
Founded in 1934, Old Dominion has over 80 years' experience moving freight. They are a single source Less-Than-Truckload or small parcel shipment specialist. Moving your things from point-to-point.
Old Dominion service is both local and global. They work on a regional scale to maximize savings but have the muscle to ship anything, to anywhere, at any time. With 226 service centers in North America, you are never far from an Old Dominion outpost.
They offer a staggering variety of rates and products in the door-to-door pickup and delivery space. They are committed to constant improvement through technology. Through corporate links Old Dominion guarantees shipments throughout North America, Europe and Asia.
Pay
A median salary of $59,000 dollars puts Old Dominion Freight Line drivers at the upper end of the spectrum. Old Dominion has its pick of drivers and rewards its selections accordingly.
Drivers are offered a comprehensive benefits package representative of their commitment, experience, and needs. A massive corporation with over 13,000 employees, Old Dominion has a ton of opportunities for advancement.
Pros
Old Dominion drivers praise the company's aptitude for compensation. The strong wages and excellent benefits package allows their drivers to lead a comfortable life.
They offer the most consistent routes and hours in the business. You will operate on a specific shift schedule and have chance after chance to bring home the bacon.
Old Dominion's corporate structure allows for advancement, and growth in salary and responsibility. Their facilities are state of the art. Their fleet is in top notch condition. Maintenance and support are prompt and efficient.
Old Dominion Freight Line is a well-oiled machine built on rules and regulations. Everything they do is for a reason. If you're a hardworking, no nonsense, punch-in punch out type, good luck finding a better place to drive.
Cons
As one of the most trusted names in freight, Old Dominion has a reputation to uphold. That means if management feels you are not up to corporate standard you will be released. There is little room for freewheeling. This isn't your homespun trucking dispatch, this is a place with expectations.
Hard driving and limited vacation comes with the territory. Furthermore, it is easy to get lost in the sea of drivers and feel commoditized. Truth is, you are only as good as your last run.
Doing door to door delivery and pickup can be physically stressful. Sometimes you will be asked to load and unload multiple times per day at multiple terminals. This means a bit more physical work than some are used to.
Consistent work means you will often be away from home, and a focus on efficiency means you will pick up the next load nearby. Once you hit the road, it could be a while before you see your bed.
Also, Old Dominion's corporate structure doesn't really provide chances for independent drivers. Slots for owner-operators are not normal. If you're driving for Old Dominion, it's in their truck on their time.
Summary
Old Dominion Freight Line is a bastion of cross country trucking. Their reputation and reliability speaks for itself. With high pay, and great benefits, their drivers are some of the best treated in the industry. Drivers who work hard get rewarded. Drivers who break code, or miss deliveries get the axe.
Right or wrong, that's how it has to be when your customers have such high expectations. Driving for one of the biggest freighters in the world has its challenges but also its fair share of rewards. They offer stability, consistency and give you everything you need to succeed within their structure.  If you're ready to take life on the road seriously, you will have huge opportunities at Old Dominion.