As a truck driver, you'll be able to make a lot of money and enjoy a lot of perks if you get your commercial driver's license (CDL). Choosing a trucking firm to work for is the first step in starting a new profession after college. Because there are so many alternatives, it's easy to get overwhelmed. Before joining up with a motor carrier, take some time to consider what is most essential to you.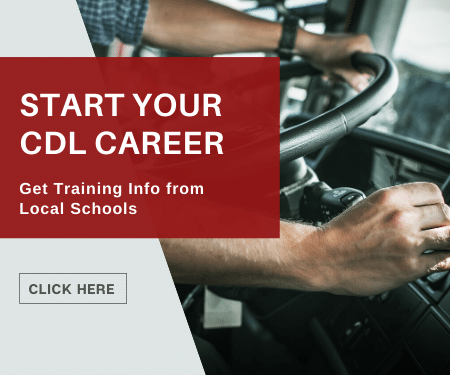 How to Choose the Best Trucking Company
You'll quickly learn that the different carriers and trucking vocations are not without their detractors. Sometimes as retaliation for their own bad experiences, disgruntled drivers and others write their comments and thoughts on internet websites.
There are still reputable trucking businesses out there, despite all of the negative press. However, the onus is on you to track them down. Make the effort to track out reputable shippers. You'll be glad you took the time to get to know the recruiter and do your homework. It's well worth the effort.
How do you select which trucking company is best for you? Find a firm that will allow you to develop a long-term career rather than simply a paycheck. Below are 12 areas to look into.
Pay
Drivers in the freight sector are paid per mile. Companies that pay their drivers hourly are more likely to hire more experienced drivers, although these roles are available to all drivers. Prioritize checking out a company's pay scale while you're looking for a new job. Additionally, inquire about wage raises, bonuses, and other forms of compensation that may be available to you.
Bonuses and other forms of compensation may boost your mileage income by as much as $.02 to $.10 per mile! Moreover, inquire as to whether the organization compensates for actual miles traveled or for short distances traveled (often referred to as HHG miles). There is a difference between practical miles and HHG miles, which may have a major impact on your pay packets.
Home Time
When working as an OTR truck driver, you may expect to be on the road for long hours. As a result, some states have laws governing how much time truckers stay on the road. The best way to gain a thorough picture is to talk to both current and past drivers of the firm you're interested in working for. If you want to spend as much time at home as possible, go for regional or local employment instead of one that is on the road.
In certain cases, you may want to ensure that the organization you are considering signing up with can transport you home as often as you want. Do your homework before signing up with a trucking company. Chat with drivers, check out forums on the internet, and ask specific questions about the freight routes they service. Companies that provide regional driving possibilities often aim to have their drivers return to their homes once per week. This return period is almost always on a weekend.
Safety
Most folks who aren't in the trucking business have no idea what it takes to be a professional trucker. Drivers who operate large commercial vehicles must be knowledgeable and aware of their surroundings in order to protect themselves and the general public.
As a result, finding a firm that recognizes the driver's responsibility and prioritizes safety is essential. In order to see a carrier's government safety ratings, you may visit the FMCSA website.
Reimbursement for Tuition
It's a typical practice among carriers to refund new students for tuition fees they paid or borrowed. However, the method of payment and amount of money available for reimbursement varies greatly from company to company. Because each firm has a different tuition reimbursement cap, double-check to be sure it covers all of your education expenses.
Payout arrangements vary from company to company. Some are contingent on the number of miles or hours worked, while others are paid straight to you or your loan provider.
Equipment
As a professional truck driver, your rig serves as your primary residence when you're on the road. Driving a truck is like camping every day, according to one driver. Keeping with the example, you want to make sure that your tent is both secure and pleasant for you to dwell in. It is vital to check the average age of the vehicles that a firm is operating since most truck manufacturers are starting to pay a lot more attention to driver comfort.
With more modern vehicles, you'll be able to enjoy greater comforts and have an easier time transitioning to truck driving. Quality equipment and proactive preventive maintenance programs should also be taken into consideration. It's possible to know a lot about a company's equipment. Just look at the Federal safety rating shown in the section under "Safety" on the SMS Website.
Benefits
Benefits aren't always a black and white issue. However, they might be a significant factor based on your and your family's specific requirements. Inquire about insurance coverage, pricing, and provider networks. Find out whether your employer has any retirement plans available and if it will match a portion of your contributions. See whether you'll be eligible for paid time off and holiday pay.
Rider & Pet Policies
Riders in a truck are subject to a broad variety of restrictions, which vary widely from company to company. Experience, time of year, rider age, and vehicle length are all factors in determining these guidelines. Consider whether or not you'd want to bring a rider along with you before you begin your journey.
If you have a pet, such as a dog or a cat, be sure they may go in the vehicle with you. Again, the size and kind of pet, as well as the sort of cage pets are needed to be in while the vehicle is in motion, varies from one company to the next.
Reputation
It's crucial to obtain as much information as possible about any trucking firm before making a decision. Consult with current and past employees, as well as internet reviews, to have a better understanding of the business. You may also get a decent sense of a company's standing by looking at how long it has been in operation.
As a result of the country's high demand for truckers, you may find numerous small transportation firms springing up across the country. However, it is prudent to conduct background checks on these firms. Verify their understanding of business practices and their commitment to the well-being of their drivers.
Truck Quality
Considering the quality of the vehicle you'll be driving is important. This is so if you're going to be spending a lot of time behind the wheel of a semi-truck. Some corporations have modern, high-tech fleets, while others have older, less technologically advanced vehicles. Look for safety and comfort-enhancing features.
Type of Freight
Identifying the sort of freight in which you're interested is an excellent place to begin. It is common for new CDL holders to begin their careers driving dry vans, which are simpler to carry and provide more work opportunities. Alternatively, you might work as a refrigerated truck (or "reefer") driver.
Hazardous chemicals (hazmat) and other more specialized freight sometimes need previous trucking expertise. However, this is not always the case. The sort of customer freight that a firm receives testifies to its reputation in the industry. It also attests to their ability to consistently provide high-quality service to their clients.
Companies that have a steady flow of business from big, well-known consumers are more likely to be able to reach your mileage targets. Freight routes also influence how often a firm can deliver you home.
Support
While it may be difficult to get a sense of how drivers are handled at a firm via your research, do your research. Does this make them feel valued? How often do they receive the assistance they need? There is an average of how many drivers per dispatcher.
Asking the Question 'Why'
Finding a job as a truck driver is straightforward enough. But just looking up a list of trucking businesses won't help you narrow your search. Ask yourself, "Why is this firm better than the rest?" to get the ideal work requirements. The search will be narrowed down and you'll be ready for all exams, interviews, and subsequent examinations after you answer this question.
Conclusion
If you want to be a successful truck driver, you'll need to choose the ideal trucking firm for you to work for. As a professional truck driver, it might be one of the most difficult choices you will ever have to make. In truck driving school, there will be a lot of recruiters trying to get you signed up with their firm. However, don't sign on with the first company that will accept you. Drivers have a wide variety of options, thanks to the various transportation providers. Look around and locate one that will suit your requirements.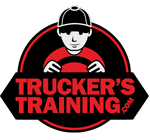 Sasha is a freelance writer, with expertise in writing topics in the transportation and farming industry, She is a wife, a mother, and co-owner of DreCampbell.com.