Welcome to the Truckers Training Forum, where we can have discussions, ask questions, and help one another regarding truck driving, CDL schools, trucking companies and the trucking industry.
If you're a new user, please register first. After you register, you will receive an email to activate your account and set up your new password. This is to reduce spam. Thank you!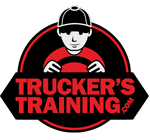 TruckersTraining.com provide information, tools and resources to those who want to become a truck driver in the U.S. We hope that you can use the content on the site to help inform you on whether or not you want to drive trucks for a living.