One of the biggest trends in trucking has been the increasing use of dash cams. In a time when it often seems like truck drivers are getting worse out there, many truckers find a dash cam an absolutely invaluable tool. These tiny little cameras record every detail on the road as it happens. And they add a feeling of security knowing that in the worst scenario, you have a way to corroborate your side of the story. 
The biggest question on the minds of many truckers is which dash cam to purchase. There are many different kinds out there and some are better than others. It's important to know your preference and work needs before purchasing one, lest you end up with a poor camera that doesn't meet your trucking needs.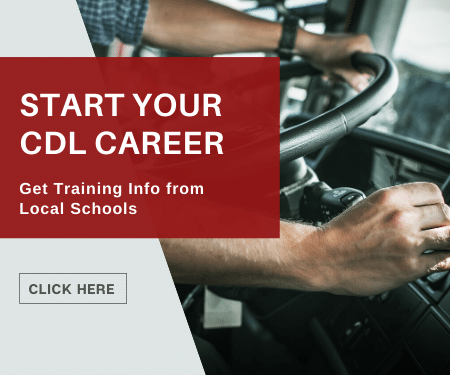 Dash Cam Explained
What is a dash cam? Just as it sounds, the dash cam is a tiny camera that sits on the dash of your car or truck, usually close to the windshield. It faces outward toward the road, allowing it to watch any and everything that might happen out there and record it all for posterity.
These are highly resistant to damage and the SD cards can be loaded right into a device to retrieve the footage. And so long as you fully know what you're looking for when you go shopping, you're bound to find exactly what you need for a fairly decent price. 
Truckers who use them have a variety of reasons for doing so. One of the biggest reasons is for posterity and proof in case you either witness or are involved in a car accident. 
The Importance of Dash Cams for Truck Drivers
Truckers face a lot of hazards when they're working. There is a high risk for drivers when on the road, especially long distance drivers. Truckers will need to be careful and mindful of issues such as bad weather, poor drivers, falling asleep at the wheel and hypnosis. Dash cams help reduce the stress of potential road risks. Dash cams serve a variety of purposes. A trucker can use the footage he gleans to report irresponsible drivers. In the past, it was a challenge to report bad drivers since it's a he said-she said scenario. 
Dash cams offer solid proof of bad behavior. They can also help prevent insurance fraud such as when an irresponsible driver will purposefully cause an accident  in order to blame the other party to collect insurance money. Dash cams can often catch this insidious act right in the thick of it and the footage can prove innocence on the victim's part. 
The dash cam can also protect the truck while the driver is out, keeping an eye on things. They're usually able to continue recording even while the truck is turned off. They also serve an important purpose in helping to train new trucking recruits by allowing superiors to monitor the greenhorn  in order to learn their strengths and weaknesses behind the wheel. This frees superiors from having to accompany students on every run and also enables them to keep an eye on multiple people at a time.
What to Look for in a Good Dash Cam for Truckers
Buying a dash cam can be a complicated matter if you don't know what you're looking for. It's easy to look at all the different options available to you and get quickly overwhelmed. Every model is different, some are perched differently, some have different quirks that others don't, it's a veritable obstacle course. 
A little research on the basics of these high-tech devices can make all the difference when you start to go hunting for one. They have an expansive selection of features that sets each model apart from the others. It's important to know your needs and preferences well in advance before going out and purchasing a dash cam willy nilly.
Front and rear-facing: You'll want your dash cam to have either frontal facing or both front and rear-facing to keep watch from both sides. This helps to protect your vehicle from trespassers. It also keeps an "eye" on the back of the truck in case of rear endings.
Loop Recording: This one is an especially coveted feature, as it allows for one, gigantic, unending strip of footage that keeps recording until the device is turned off. Some cameras record in increments, which can be a pain to sift through. This makes loop recording extremely valuable.
Motion Detection: Some truckers sleep in their trucks while taking a break. Whether it's just a passerby or someone with more sinister intentions, the motion detector will pick up any movement near the vehicle.  
Night Vision: Finishing off with night vision, arguably something that no dash cam can be without. This allows the cam to see just as well at night as it would during the day, able to function properly at all hours.
Best Dash Cams for Truckers
Now, knowing all these tidbits covering the essential basics of the everyday dash cam, you have a better place with which to start. To help you get started, here are five of some of the best dash cams on the market. These cams are all found on Amazon for varying prices that don't reflect the market for cams on a whole, so shop wisely and remember your budget.
WheelWitness Dash Cam Features
Full HD resolution (1920 x 1080)
Front camera only
Night vision, camera sensor (Sony IMX322)
Wide angle lens: 140 degrees
G sensor
Loop recording
GPS coordinates
Wifi compatible
Unique feature: On-the-fly Zoom
Price: $$
Customer rating:
The WheelWitness HD Pro dash cam offers excellent resolution and night vision for a tiny device. With the WiFi compatibility you can access and share footage from your smartphone. It also boasts an emergency G-sensor designed to detect accidents and record them all without you having to push a button. 
We liked this dashcam's GPS feature – it embeds location coordinates in the video file allowing you to view the map with the video footage. Then, use Wheelwitness.com/viewer or Dashcamviewer.com to play it back alongside the map.
We also liked the On-the-fly Zoom feature where you can zoom in up to 4 x on something while the video is still recording. However, zooming while driving is a hazard.
This camera takes a 32 GB SD card but it doesn't come with the dash cam.
Compared to other dash cams, WheelWitness is on the lower end of the price scale for decent dashboard cameras without compromising quality.
WheelWitness Dash Cam – Picture Quality
VAVA 4K Dash Cam Features
Ultra HD 4K resolution
Front camera only
Night vision, camera sensor (Sony IMX317)
Wind angle lens: 170 degrees
G sensor
Loop recording
24hr parking monitor
360 degree swivel angle
Wifi, dash cam app
Unique feature: Snapshot button
Price: $$$
Customer rating:
Vava-voom, here we have a sleek little beauty that looks like something out of a high tech space lab. It runs on the higher price range but its top of the line picture resolution may be worth it.
We love the image quality of this dash cam. The Ultra HD 4K resolution and the 170 degree wide angle lens make a difference if you want enhanced and detailed footage in both day and night. In addition to video footage you can easily and safely take still images while you're driving with Vava's Snapshot button.
When you're asleep in your cabin or away from your truck, this dash cam's 24-hour parking monitor built-in that operates at -4°F to 122°F (-20°C to 50°C), comes in handy in case of little love taps or worse. We also like the full-featured app for quick smartphone access or sharing files.
The puck-like design of this dash cam allows the camera to be pointed in any direction including the interior of the vehicle.
Unfortunately it doesn't come with an SD card. This camera can take up to 256GB MicroSD Card, which we recommend to buy given that the 4k resolution will take up a lot of memory. The SD card starts at $25 at Amazon.
Lifechaser 4K Dual Dash Cam Features
Ultra HD 4K picture resolution
Front and rear camera
Night vision, camera sensor (8MP OmniVision's OS08A10)
Wide angle lens: 170 degrees
G sensor
24hr parking monitor
Loop recording
Built-in GPS coordinates
Wifi compatible
Unique feature: 18 month warranty
Price: $$$
Customer rating:
The Lifechaser 4K dual dash cam is at the top end of the price range and we think it's worth it. This dash cam has 8-Megapixel resolution (OmniVision OS_08A10) and its lighting functions well in harsh weather conditions. Front (4K) and rear-facing (1080) cameras, provide crisp and detailed quality compared to dash cams with lower picture resolution.
Truckers will appreciate the Parking Mode feature triggered by G-Sensor. And the Lifechaser dashcam auto records whenever there is movement nearby thanks to its Motion Detection feature.
Additionally, we like its built-in GPS and Wi-Fi, and its 18 month warranty.
This dash camera will take up to 128GB SD card, which doesn't come with the camera.
Lifechaser 4K Dual Dash Cam Features
Ultra HD 4K picture resolution
Front camera only (up to 2,160p)
Night vision, camera sensor (Ultra-low light Sensor NT96660 + OV4689)
Wide angle lens: 150 degrees
G sensor
24hr parking monitor
Loop recording
Built-in GPS coordinates
Wifi compatible
Unique feature: 4K at an affordable price
Price: $$
Customer rating:
Here we have one of the cheaper of the dash cam lineup, the Rove R2-4K model is on the lower price range. This is an inexpensive price what's still a really good model, so for those on a budget, it's worth checking into. It still boasts an impressive resolution of 2160p and and a wide lens of 150 degrees for maximum viewing. It contains built in Wi-Fi and GPS and comes with a 360-degree rotating mount. 
Even better, it operates under voice command for easy, hands-free access while driving. However, like other dash cams, the Rove R2-4K does not come with the necessary SD card (up to 128GB) you'll need to record. But you can purchase one easily on Amazon.
Geoff is a freelance writer with 20+ years of experience driving trucks and buses, dispatching, supervising, and training commercial driving teams. His expertise is writing topics on the transportation and trucking industry, and information technology trends.